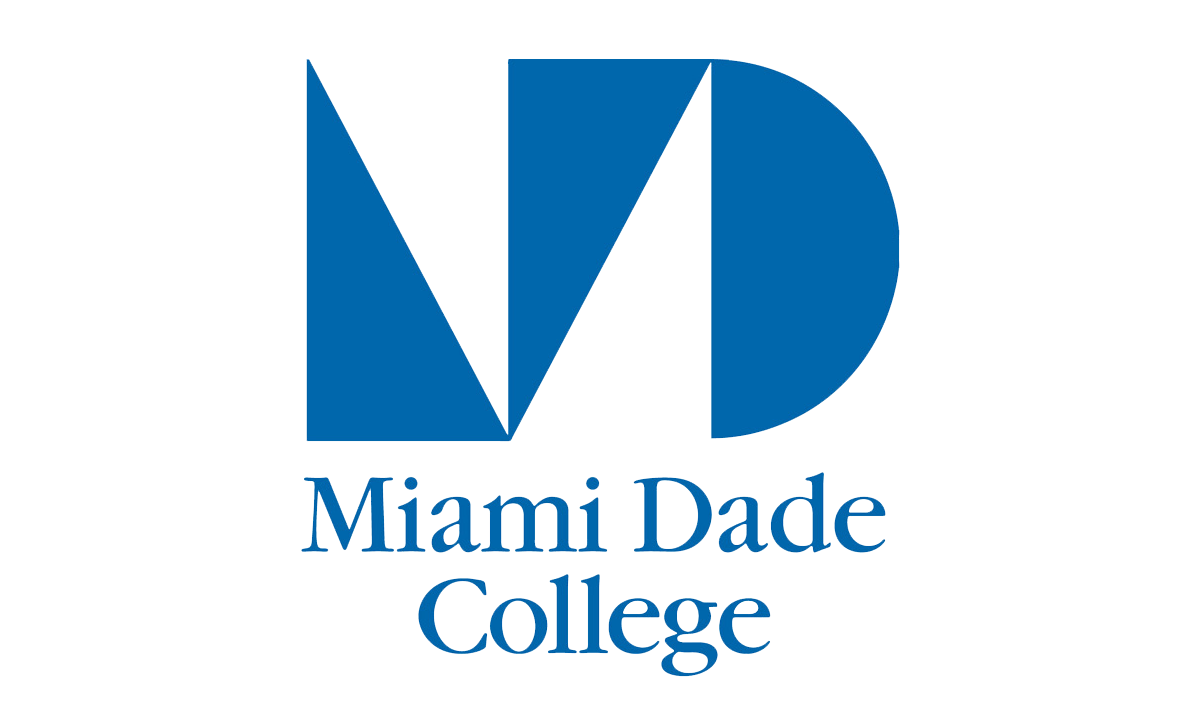 Miami, Nov. 1, 2021 – Miami Dade College (MDC) was recently awarded a $25,000 grant from TD Bank, America's Most Convenient Bank®, to increase the number of women and minority students in the Tesla START program, an intensive 16-week electric vehicle service training program designed to provide students with the skills for a successful career as electrical vehicle technician.
"We are very grateful for TD Bank's support to increase the number of minorities in the Tesla START program," said Antonio Delgado, MDC Vice President of Innovation and Tech Partnerships. "This scholarship will encourage more women and minorities to apply for the electric vehicle technician program."
Housed at the West Campus, students develop technical expertise through a blended approach of in-class theory, hands-on labs and self-paced learning. Students are paid a stipend while in the program. Upon successful completion of the program, graduates have the certification necessary for job placement as service technicians at one of Tesla's Service Centers across the country, including South Florida.
"These scholarships will not only develop desired skills in a growing field, but also help make the transition to a low-carbon economy," said Felipe Basulto, Retail Market President, Florida at TD Bank. "We are thrilled to support a program that supports workforce development and equitable opportunities for women and minorities, drives economic growth and ultimately creates a more vibrant planet for all of us."
TD's funding will be used to cover the cost of tuition for ten students during the 2021-22 school year. There will be specific emphasis on outreach efforts to recruit female and minority students, particularly Black students, who are underrepresented in this field of work.
The grant was awarded in support of the Vibrant Planet pillar of the TD Ready Commitment, TD Bank's corporate citizenship platform, that targets $775 million by 2030 in community giving in four areas that support the changes necessary to create a more inclusive and sustainable tomorrow. The TD Ready Commitment's Vibrant Planet pillar and Low-Carbon Economy initiative work to enhance green spaces, target $75 billion to help support clean economic growth and a low-carbon economy by targeting net-zero emissions by 2050.
To apply and for more information about the Tesla START program at MDC visit https://www.mdc.edu/tesla/.
About the TD Ready Commitment
TD has a long-standing commitment to enriching the lives of its customers, colleagues and communities. As part of its corporate citizenship platform, the TD Ready Commitment, TD is targeting CDN $1 billion (U.S. $775 million) in total by 2030 towards community giving in four areas critical to help open doors for a more inclusive and sustainable tomorrow – Financial Security, Vibrant Planet, Connected Communities and Better Health. Through the TD Ready Commitment, TD aspires to link its business, philanthropy and human capital to help people feel more confident – not just about their finances, but also in their ability to achieve their personal goals in a changing world. For further information, visit td.com/tdreadycommitment.
About TD Bank, America's Most Convenient Bank®
TD Bank, America's Most Convenient Bank, is one of the 10 largest banks in the U.S., providing more than 9.6 million customers with a full range of retail, small business and commercial banking products and services at more than 1,100 convenient locations throughout the Northeast, Mid-Atlantic, Metro D.C., the Carolinas and Florida. In addition, TD Bank and its subsidiaries offer customized private banking and wealth management services through TD Wealth®, and vehicle financing and dealer commercial services through TD Auto Finance. TD Bank is headquartered in Cherry Hill, N.J. To learn more, visit www.td.com/us. Find TD Bank on Facebook at www.facebook.com/TDBank and on Twitter at www.twitter.com/TDBank_US and www.twitter.com/TDNews_US.
TD Bank, America's Most Convenient Bank, is a member of TD Bank Group and a subsidiary of The Toronto-Dominion Bank of Toronto, Canada, a top 10 financial services company in North America. The Toronto-Dominion Bank trades on the New York and Toronto stock exchanges under the ticker symbol "TD". To learn more, visit www.td.com/us.
About Miami Dade College
Miami Dade College is the most diverse institution in the nation. There are 167 nations and 63 languages represented in its student body. The college's eight campuses and outreach centers offer more than 300 distinct degree pathways including associate and baccalaureate degrees, career certificates and apprenticeships. Baccalaureate degree offerings include biological sciences, engineering, data analytics, information systems technology, education, public safety, supervision and management, nursing, physician assistant studies, film and others. MDC is the recipient of many top national awards including the Aspen Prize. As Democracy's College, MDC changes lives through accessible, high quality-teaching and learning experiences. It is the home of the Miami Culinary Institute, the Miami Animation & Gaming International Complex, the Miami Fashion Institute, the Eig-Watson School of Aviation, The Idea Center, the Cybersecurity Center of the Americas, the Cloud Computing Center, the Center for Learning, Innovation and Simulation, the School for Advanced Studies, and the New World School of the Arts, to name a few of its most innovative programs. MDC has been named among the nation's "Great Colleges to Work For" since the program's inception. The College embraces its responsibility to serve as an economic, cultural, and civic leader for the advancement of our diverse global community. Its alumni and employees contribute more than $3 billion annually to the local economy, and MDC graduates occupy top leadership positions in every major industry. MDC is renowned for its rich cultural programming. It is the home of the Miami Book Fair, Miami Film Festival, the National Historic Landmark Miami Freedom Tower, the Tower Theater, Dyer Building, Koubek Center Mansion and Gardens, Live Arts Miami at MDC, the Lynn and Louis Wolfson II Florida Moving Image Archives, the Museum of Art and Design, a sculpture park and a large campus art gallery and theater system. MDC has admitted more than 2.5 million students and counting, since it opened its doors in 1960. Approximately 120,000 students are currently enrolled. For more information, visit www.mdc.edu.
Source: news.mdc.edu