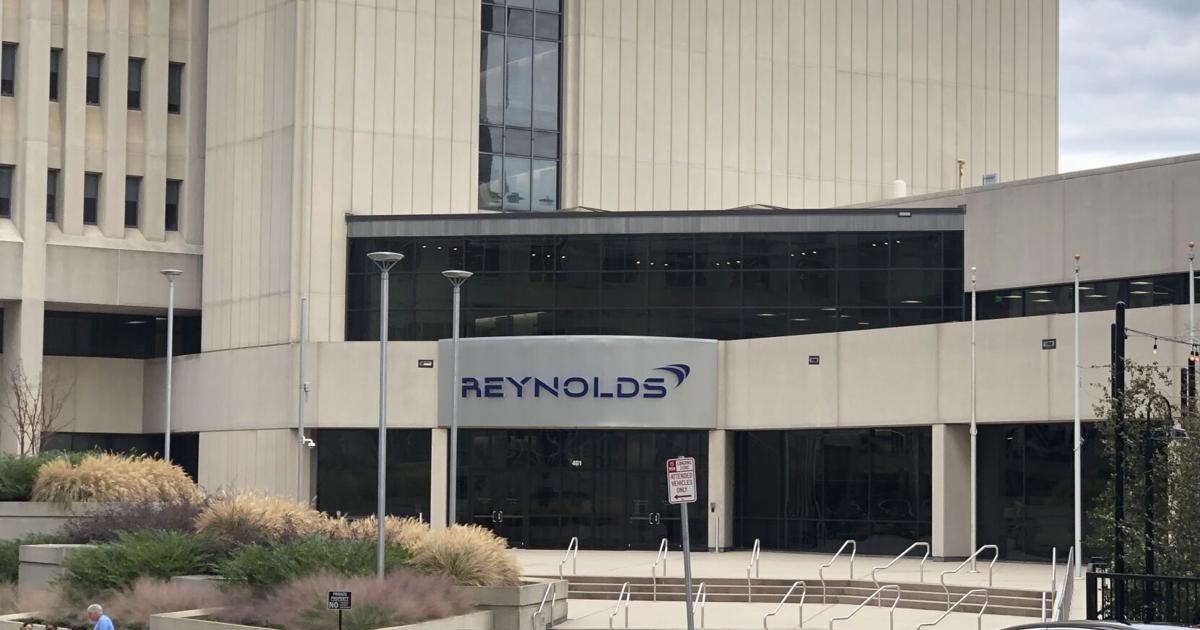 Four corporations and one law firm based in the Triad again received perfect grades for their policies in protecting LGBTQ workers, according to an annual equality index released Thursday.
The index score is based on public policies addressing four categories: non-discrimination policies; equitable employment benefits; supporting an inclusive culture; and corporate social responsibility.
Getting the top score of 100 in the Triad were LabCorp of America Holdings, Quaintance-Weaver Management LLC, Replacements Ltd., Reynolds American Inc. and the law firm Womble Bond Dickinson.
A 100 score earns the companies the designation as one of the Best Places to Work for LGBTQ+ Equality, according to the foundation.
"Replacements was founded by Bob Page, a gay-rights advocate. It is one of just seven companies with a perfect score for every report, along with American Airlines.
It is the third consecutive report that Reynolds has received a 100 score.
"We are proud to be among other leading companies promoting LGBTQ+ equality," Guy Meldrum, Reynolds' president and chief executive, said in a statement.
"For us, it's about more than achieving a top score. Ultimately, we aspire to be an organization with a company culture that is truly representative of the diverse world we live in and consumers we serve."
Reynolds pointed to several equality-focused employees benefits that include: parity between same and different-sex spousal and partner benefits; transgender-inclusive health care coverage; comprehensive parental leave policy with 16 weeks of paid leave for new parents; and up to eight months of a reduced work schedule immediately after the paid leave period.
Womble Bond Dickinson received a 100 score for the eighth consecutive year.
Truist Financial Corp. received a 100 score for the 10th consecutive year.
"At Truist, we strive to create an inclusive workplace in which every person, voice, and moment matters, and believe our teammates must authentically reflect our communities," the company said in a statement.
"This is the 16th perfect score for Truist and our heritage companies, and the 10th consecutive year scoring a perfect 100 in this prestigious report."
Other corporations and law firms with a major Triad employment presence, or planned, with a 100 score included: Amazon, American Airlines, Bank of America Corp., Duke Energy, Food Lion, Johnson Controls Inc., Kilpatrick Townsend & Stockton, Kimpton Hotel & Restaurant Group, Lenovo, Lincoln National Corp., Lowe's Cos. Inc., PepsiCo Inc., PPG Industries Inc., Raytheon Technologies Corp., Toyota Motor North America Inc., and Wells Fargo & Co. Other scores involving corporations and law firms with a major Triad employment presence are: American Honda Motor Co. (85 score); Blue Cross Blue Shield of N.C (75); Caterpillar Inc. (75); FedEx Corp. (85); Hanesbrands Inc. (90); Inmar Inc. (70); Tyson Foods Inc. (90).
Inmar said in a statement it requested inclusion into the review for the first time, as "there is much opportunity to learn in the areas of diversity, equity and inclusion. "
"It is for that very reason that Inmar Intelligence elected to participate … to help assess where we are as an organization and to help shape LGBTQIA equality and inclusion in our company and others.
"Inmar leadership and members of our DEI and LGBTQIA employee resource groups are meeting next week to review the report, assess where we are and identify the areas we have for advancement."
The HRC may be most recognized locally for its N.C. House Bill 2 repeal efforts in 2016 and 2017.
House Bill 142, a compromise reached between Democratic Gov. Roy Cooper and Republican legislative leaders, did away in March 2017 with the requirement that people use restrooms, locker rooms and showers that correspond with the gender listed on their birth certificates.
"Although there has been great progress seen in the area of LGBTQ+ issues, there is still much work left to be done," the foundation said.
"In 2021, we experienced a wave of anti-transgender state legislation: 81 bills aimed to prevent transgender youth from playing school sports consistent with their gender identity, and 43 bills to prevent transgender youth from receiving gender-affirming healthcare.
"Additionally, two bathroom bills were passed in Tennessee and Arkansas passed the first-ever ban preventing transgender youth from accessing gender-affirming care. By the end of the 2021 legislative session, another record 13 bills attacking transgender youth passed into law."
Meanwhile, the foundation cited that 44 new pro-equality legislative laws were passed.
"The equality bills range in topic from: ensuring that utility companies allow consumers to change their names and pronouns; to streamlining adoption requirements for stepparents; to ensuring that places of public accommodation have gender-neutral bathrooms; to make it easier to update birth and death certificates with correct names and gender markers."
Source: journalnow.com