Published 05-24-22
Submitted by Truist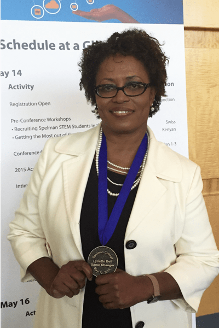 As the eldest child, Truist Foundation President Lynette Bell learned the meaning of responsibility early on. And math was her secret weapon.
After school, it was her job to make sure her brother did his homework and cleaned his room. "You can imagine how fun that was for me as an older sibling. But when we'd have to be quiet, I was always giving my brother math problems. Math was always important, and easy for me."
Once Bell earned her bachelor's degree in finance, she saw three viable options—a career in retail, a job in accounting, or a banking position. She chose banking because she wanted to make an impact, but she couldn't have predicted how pivotal her role would be in strengthening underserved communities.
"Banks are cornerstones in communities. I didn't realize the breadth of that until [I got] into the banking industry," she says. Bell would soon learn how a community bank—and its teammates—can be essential to breaking down the system of poverty that has hindered families for generations.
Doing her part to level the playing field
As the only girl raised in a household of boys, equity has always been a central driver for Bell. "There were girl and boy rules because my dad was Southern and very traditional. So I believe people should have a level playing field; they should have equitable, diversified voices at the table."
To date, Bell has worked in all functional areas of banking except loan-making. Her current position is a vital step in corporate equity. But it was in her role as a community reinvestment officer that she realized she had another secret weapon in fighting inequity: relationships. When her team was tasked with helping low- and moderate-income neighborhoods connect with the investments and businesses that could help them grow, Bell discovered the importance of building bridges between the private and public sectors.
"We had to find nonprofit organizations that would do a lot of the groundwork," says Bell, who notes the first step to helping anyone is to ask what they need rather than making assumptions and diving in. "We were building those relationships so that we showed up in a real way to invest in communities, particularly those that were underserved and underrepresented."
A pivotal moment of truth
In May 2019, the Rev. Jessie Jackson helped confirm that Bell was where she was supposed to be when she overheard him tell Truist CEO Bill Rogers that the Rev. Martin Luther King Jr. would be proud of the way Rogers led the bank, applying not only values but integrity. Bell vividly recalls how the assassination of the renowned civil rights leader impacted her family. "For [Rev. Jackson] to look at Bill and say, 'Dr. King would've been proud of you,' was really great," she says. It solidified her belief that her organization wasn't just talking—it was living its purpose.
A few months later, in December, Bell was excited to be named president of Truist Foundation Inc., a nonprofit corporation. But COVID-19 brought unexpected challenges—and an immediate opportunity to make a difference on a much larger scale.
Expanding her team and her reach
"We established the Truist Foundation as a new entity. Then the pandemic happened," says Bell. Right away, she and her team were put to the test—working long hours, keeping their ears to the ground to learn where help was needed, and reviewing applications around the clock.
"I had a team of women leaning in who demonstrated 'I can handle this. Load it on, and we'll figure out the balance of it,'" she says. "But we really were running on skates."
From granting $25,000 to a community devastated by COVID-19 to providing $350,000 to help a hospital purchase personal protective equipment, her team did their best to help as many people as possible. "I felt like, I'm not working in a hospital, and I'm not saving lives, but I think we had the same type of grind to make sure we were deploying the dollars to help individuals," Bell says.
She wouldn't change a thing from that time, but she's taking away a few lessons learned. For one, Bell's proud that they remained flexible as the pandemic brought new information daily. "But sometimes you need to take the time to be more strategic, so the impact is deeper and more concentrated," she adds.
On a personal note, Bell says the shift in 2020 emphasized the significance of relationships and the importance of giving each other grace.
For example, she acknowledges it can be a struggle to juggle video calls and maintain connections in this new norm. "Here we are engaging and deciding how we really show up professionally," she says. But for her, the beauty was in everyone's resilience and commitment to honesty and authenticity in the midst of a pandemic.
Bell encourages parents on her team to let their kids be kids during video calls. "I love the disruption of children coming on camera. [It's an] example for little girls who are looking at mom thinking, 'I know mom's taking care of me and doing work.'"
The significance of being the first woman of color to serve as president of a foundation for a private financial corporation is not lost on Bell, either. "It's a great responsibility to get it right so when I'm no longer in this chair, there's an opportunity for another woman of color who then does not have to prove herself," she says.
Eradicating systemic barriers for underserved communities
If her decades of service have taught Bell anything, it's that the impossible is attainable if we keep our focus on people—those we're helping, and those who help us.
"I'm big on relationships. I tell young people, 'You're putting your head down at school and doing your work and getting an A on the test. Great. Do you know anybody in the classroom? Have you engaged with anybody outside the classroom?' Building relationships gives you opportunities," Bell says.
Delivering on the "work product" is only half the equation. "But do you know how to fundamentally build relationships with individuals who don't look like you?" Bell asks.
For now, Bell is mapping out her next chapter, including the Truist Foundation's new multiyear strategy, which involves a restructuring that will change which nonprofits will receive grant support. She's determined to connect as many people as possible to other areas that fall under the Truist philanthropic umbrella. "The Foundation is just one lever inside the organization. There's our Truist Charitable Fund; community reinvestment; and diversity, equity, and inclusion initiatives," she notes. Bell has also created an exit strategy grant to help organizations transition.
Once the pandemic is over, Bell is looking forward to relaxing in Santorini (an island in the Aegean Sea) looking over the clear blue water. But until then, she's happy supporting the most underserved communities throughout the country and basking in her mother's approval. "She's proud of me. That's what matters to me," says Bell.
Read more On Purpose stories about how Truist teammates are living out our purpose, mission and values.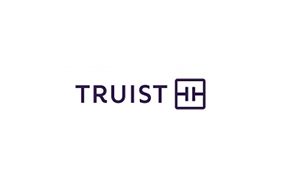 Truist
Truist
Truist Financial Corporation is a purpose-driven financial services company committed to inspiring and building better lives and communities. Truist has leading market share in many high-growth markets in the country. The company offers a wide range of services including retail, small business and commercial banking; asset management; capital markets; commercial real estate; corporate and institutional banking; insurance; mortgage; payments; specialized lending; and wealth management. Headquartered in Charlotte, North Carolina, Truist is a top 10 U.S. commercial bank. Truist Bank, Member FDIC. Learn more at Truist.com.
More from Truist
Source: csrwire.com