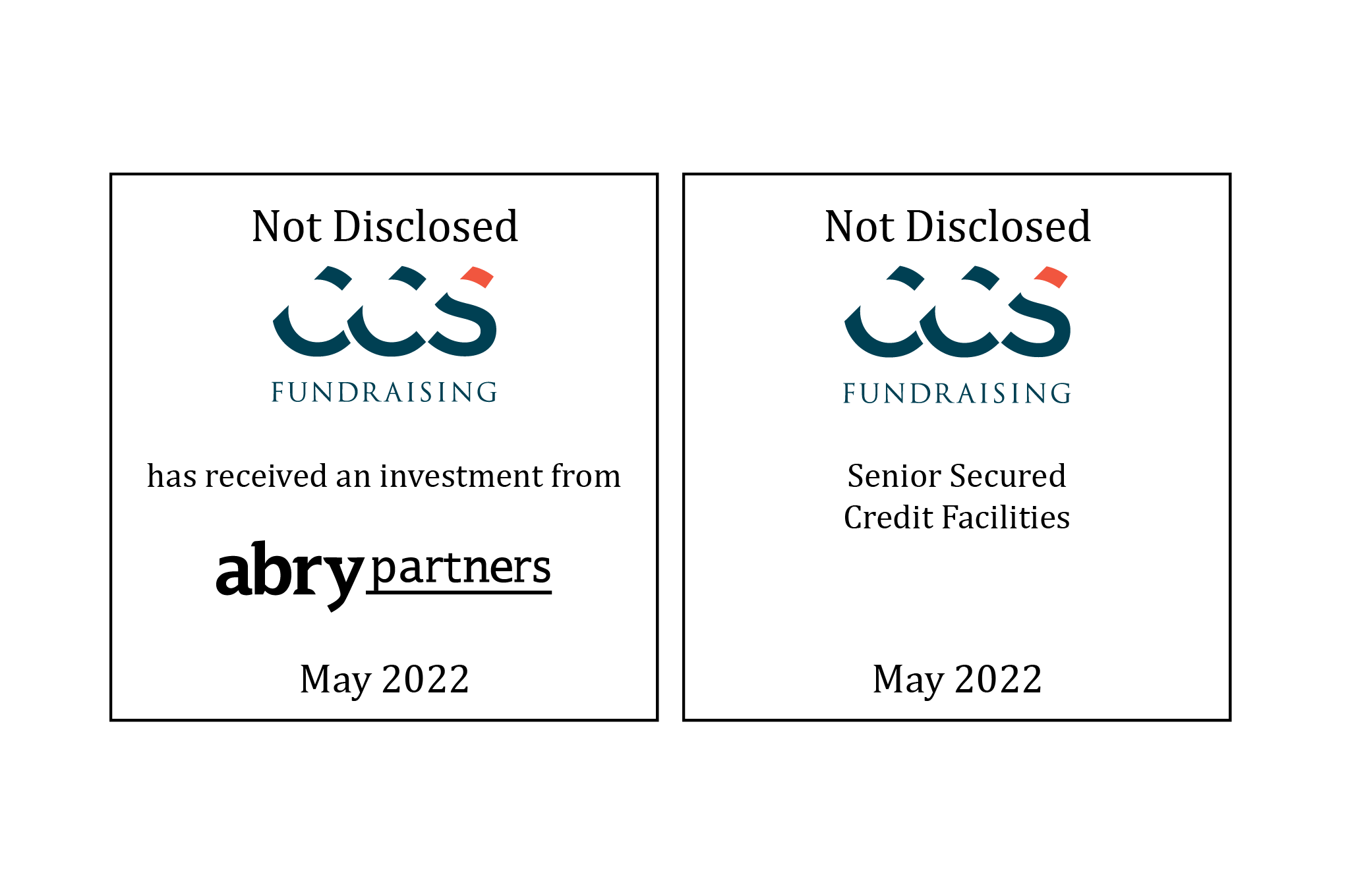 William Blair acted as exclusive financial advisor to CCS Fundraising (CCS), in connection with its investment from Abry Partners (Abry) and a debt recapitalization from PNC Bank (PNC). The transaction was announced on May 23, 2022.
About the Companies
CCS Fundraising is a strategic consulting firm that has partnered with nonprofits for transformational change for 75 years. CCS provides a wide range of services that support and strengthen nonprofit fundraising programs, including campaign management, strategic planning, data analytics, and major gift strategy. The firm's experts, skilled in campaign and development strategy, work closely with organizations of all sizes across nonprofit sectors and geographies.
Abry is one of the most experienced and successful sector-focused private equity investment firms in North America. Since its founding in 1989, the firm has completed over $90 billion of leveraged transactions and other private equity or preferred equity placements. Currently, the firm manages more than $5 billion of capital across its active funds.
PNC Bank, National Association, is a member of The PNC Financial Services Group, Inc. (NYSE: PNC). PNC is one of the largest diversified financial services institutions in the United States, organized around its customers and communities for strong relationships and local delivery of retail and business banking, including a full range of lending products; specialized services for corporations and government entities, including corporate banking, real estate finance and asset-based lending; wealth management and asset management.
Learn more about our tech enabled services investment banking expertise.
Source: williamblair.com