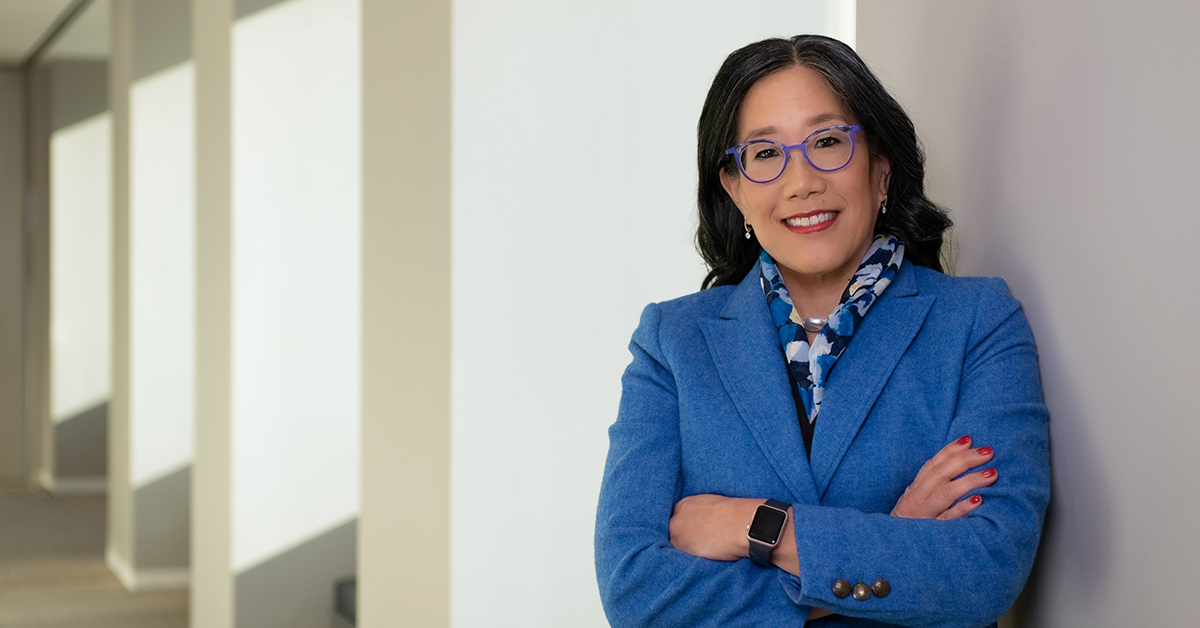 Looking back fondly on her childhood, Leslie remembers her hard-working parents making sure she and her sister had everything they needed and a solid foundation of faith. Her mom, a teacher, and dad, an engineer, "were passionate about their jobs and gave me my work ethic," says Leslie, who went to church with them every Sunday. "I know we're here to love and care for others."
Her mom always insisted that "with books, you can be anything and go anywhere." So, whenever Leslie needs inspiration or help with something in her job or in life, she reads.
A math major at Bates College, she knows "the sum of all the little parts is who I am." With her degree, Leslie landed her first job in insurance, doing liability calculations for pension plans. When her husband, an engineer, was hired by Boeing, they moved to the Seattle area, where she joined Smith Barney, a predecessor firm of Morgan Stanley.
At first, she was a pension specialist, traveling from branch to branch across the Northwest. "I got to see 50 different branches and what branch life was like," says Leslie, who grew particularly fond of meeting "the amazing people inside every one of those buildings." When she learned of the Firm's leadership readiness program, she put her "name in the hat" in hopes it would be her break to "launch into branch management."
That hope became a reality when she was asked to manage the Silverdale branch in Washington. She did so for about three years, then moved to the Princeton branch in N.J., then came back to Washington to manage the multiple branches in her complex.
Now a mother of two herself, she's grateful for her "wonderful [grown] boys and very supportive husband," who stayed home with them once the travel for her career became demanding.
Shy at first, Leslie learned to listen, and listen well, given her natural curiosity. "Listening, learning how to help others, and showing them you care is what management is all about," she insists. "It's about putting others first."
Source: morganstanley.com