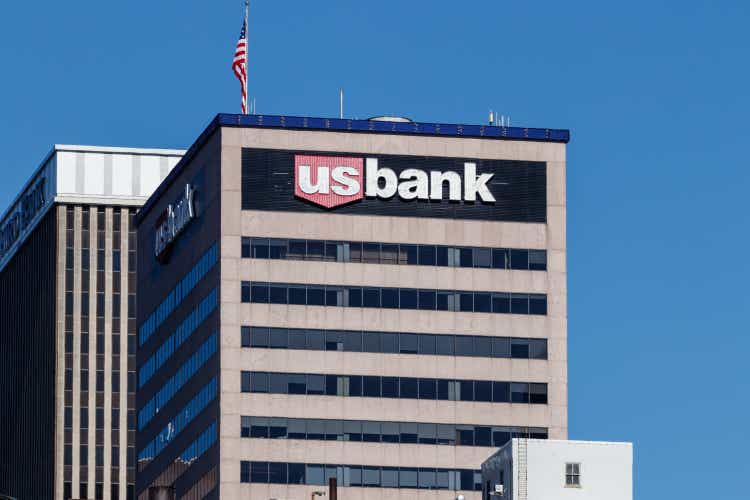 "Some good top-line aspects remain, certain bad aspects related to expenses have markedly changed, and the ugly stock valuation considerations are likely overdone," Wells Fargo analyst Mike Mayo wrote in a note that analyzes the effects of inflation on banks and how it's changed over 60 years.
Overall, inflation should provide more benefits for banks than negatives, he said. He categorizes the effects into the good, the bad and the ugly.
The Good: Net interest income is accelerating, pointing out that during the high-inflation era of 1970 to 1980, NII more than tripled. "We project similar growth over the next 5 years if the Fed Funds move to 3-4% by 2026 (est. 11% CAGR) and that banks will show the best multiyear NII growth in 4 decades."
The Bad: Operating leverage should turn to positive from negative as past inflation periods were bad for expenses, headcount, and pretax margins. Since the 1970-'80 period, though, the technological advances "should help banks contract head count and generate positive operating leverage. Importantly, and in contrast to the past, we estimate higher pretax margins (up est. 200-300 bps) or the 2nd best out of 26 US industries per data from our firm's investment strategy team."
The Ugly: While inflation hurts valuations, that's mostly reflected in stock prices already. Bank stocks currently trading at ~9-10x trailing earnings implies 4%-5% inflation. "This is more than implied by market indicators," Mayo said. According to Wells Fargo's strategy team, inflation swaps price headline CPI inflation of 5.4% for the next year, 3.4% starting in one year, and 2.8% in two years.
The downside risk to Mayo's thesis is the onset of a bad recession. Book value provides valuation support during bad recessions, which would imply roughly 1/3rd stock price downside. "On the other hand, our price targets are roughly 1/4-3/4 higher, implying a favorable reward-to-risk ratio so long as the 'economic hurricane' is avoided," he said.
As a result of the analysis, Mayo recommends buying bank stocks, including Bank of America (NYSE:BAC), Fifth Third Bancorp (NASDAQ:FITB), PNC Financial (NYSE:PNC), U.S. Bancorp (NYSE:USB), Truist Financial (NYSE:TFC), and Regions Financial (NYSE:RF).
Last week, JPMorgan Chase's Jamie Dimon warned that economic "storm clouds" on the horizon have turned into a "hurricane."
Source: seekingalpha.com