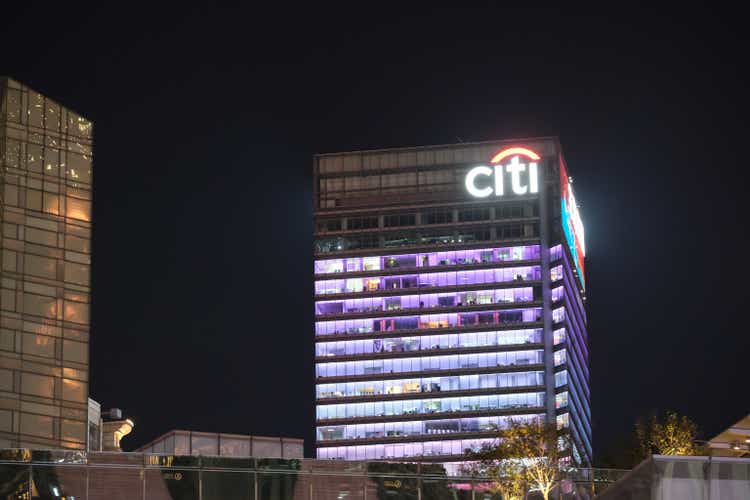 Citigroup (NYSE:C) plans to bulk up its Asia institutional business with 3,000 new staff over the next few years, in an effort to grow its investment banking and corporate and commercial banking units while its consumer banking unit exits 10 Asian markets, Reuters reported Tuesday, citing an interview with Citi Asia-Pacific CEO Peter Babej.
Its focus on global corporate and commercial banking is part of the bank's transformation under Jane Fraser, who took over as CEO in February 2021. The following April, Citi (C) announced that its consumer banking group would leave 13 international markets to focus on four global wealth centers — Singapore, Hong Kong, the UAE, and London.
The planned growth of Asian institutional businesses adds to Citi's (C) plans to hire about 2,300 staff by 2025 for its wealth management unit. Singapore and Hong Kong, its main regional institutional banking hubs, will be the main focus of the 3,000 additional jobs, Babej said.
"That gives you a sense that the magnitude of the set of investment we're talking about both from a people perspective and from a capital perspective, it is very significant, he said.
Last year, the company said that the $7B in capital freed from the consumer banking market exits would either be invested in its institutional banking and wealth management businesses or go back to shareholders.
Slowing global growth isn't deterring the bank. "As global growth slows down, Asia slows down as well, but the relative growth, is still higher than most other places in the world," Babej said. And wealth management in China is "very significant" even with macro headwinds, COVID control measures, and risk surrounding the country's "common prosperity" campaign, he said.
On Monday, Bloomberg reported that Citi (C) is hiring more than 4K tech staff to drive growth through digital transformation
Source: seekingalpha.com