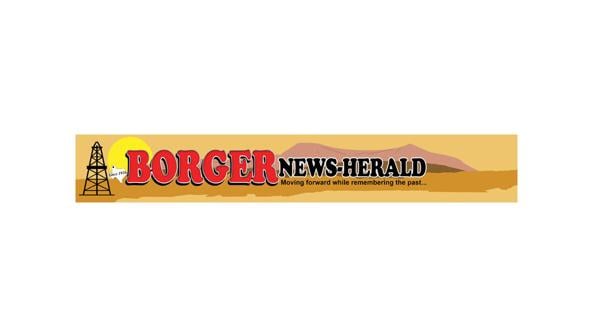 Amarillo, TX – Bank of America today announced more than $214,000 in grants to nine Amarillo nonprofits to help drive economic opportunity for individuals and families. Grants focus on workforce development and education to help individuals chart a path to employment and better economic futures, as well as basic needs fundamental to building life-long stability. In Amarillo, funding will support programs focused on providing education and resources to area youth, supporting economic mobility for underserved communities and access to medical care and counseling for at-risk citizens.
With access to immediate and basic needs, such as food, shelter, health resources and housing, individual and families are better positioned to build and maintain a path toward stability and economic opportunity. Recognizing this impact, the bank is directing funding to organizations providing critical services and resources that are fostering a diverse workforce and supporting individuals and families to succeed.
"Investing in partnerships with nonprofit organizations addressing issues like family services, youth outreach and support, and economic mobility is part of our approach to driving economic opportunity and social progress in Amarillo," said Ashley Allen, President, Bank of America Amarillo. "This recent philanthropic investment in Amarillo nonprofits is just one way Bank of America deploys capital locally to help remove barriers to economic success and build a more sustainable community."
For example, funds for the Maverick Boys & Girls Club will support the organization's Success Depends on Me program, an academic enrichment program aimed at providing character and leadership development, education, life skills, and access to sports and the arts to students through after-school and summer programming.
"Partnerships with organizations like Bank of America empower the vital work we do," said Donna Soria, Executive Director of Maverick Boys & Girls Club, "and we're so thankful that Bank's commitment to this community is evident through support for us and other impactful nonprofits in the area. These funds will help prepare our youth for a bright future in the Amarillo workforce, and directly impact each student's academic enrichment journey through development courses in academics, social skills, communication, and many other critical skills."
A full list of organizations receiving grants includes:
· Amarillo Wesley Community Center
· Downtown Women's Center
· Family Support Services
· Maverick Boys & Girls Club
· United Way of Amarillo & Canyon
These grants build on nearly $1.1 million in philanthropic grants Bank of America provided to organizations in Amarillo since 2016. These grants are part of the company's commitment to responsible growth as it works to improve the financial lives of individuals, families, and entire communities. Philanthropic and volunteer investments continue to play a key role in this effort to build thriving communities. Bank of America and Merrill Lynch currently have local employees who provide board service to Family Support Services, Opportunity School and Mavericks Boys & Girls Club, and have held board positions in the past with United Way and the High Plains Food Bank.
Beyond local grant funding, Bank of America announced an expanded $1.25 billion, five-year commitment to help advance racial equality and economic opportunity across the country last year. The commitment, which further accelerates work already underway, supports investments that create opportunity for people and communities of color in the areas of health and healthcare, jobs and reskilling, support for small businesses, and affordable housing.
Additional background about Bank of America's Charitable Foundation giving can be found here.
At Bank of America, we're guided by a common purpose to help make financial lives better, through the power of every connection. We're delivering on this through responsible growth with a focus on our environmental, social and governance (ESG) leadership. ESG is embedded across our eight lines of business and reflects how we help fuel the global economy, build trust and credibility, and represent a company that people want to work for, invest in and do business with. It's demonstrated in the inclusive and supportive workplace we create for our employees, the responsible products and services we offer our clients, and the impact we make around the world in helping local economies thrive. An important part of this work is forming strong partnerships with nonprofits and advocacy groups, such as community, consumer and environmental organizations, to bring together our collective networks and expertise to achieve greater impact. Learn more at about.bankofamerica.com, and connect with us on Twitter (@BofA_News).
For more Bank of America news, including dividend announcements and other important information, register for email news alerts.
Source: borgernewsherald.com