1. Watch a stunning sunset at James Turrell Skyspace
Built in 2012 on the Rice University campus, Twilight Epiphany is a gorgeous space that was acoustically engineered to host musical events for the Shepherd School of Music. The building is equipped with an LED light sequence that projects onto the ceiling and throughout the venue, creating a one-of-a-kind backdrop for a beautiful sunrise or sunset experience that can be viewed twice each day for free.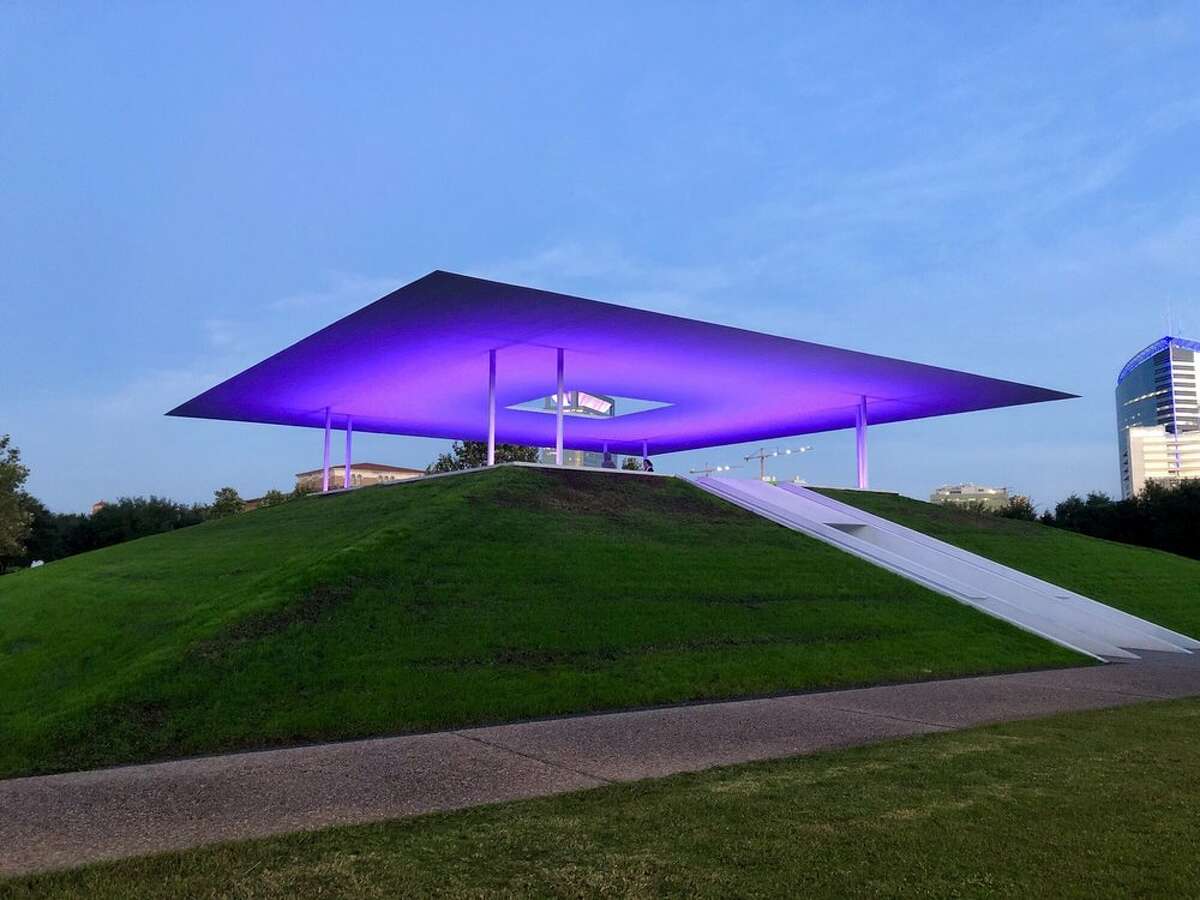 2. Spend the day at the Houston Zoo
Spend a few hours at the second-most-visited zoo in the U.S. One of the most fun family attractions in Houston, there are over 6,000 animals, exhibits and top-notch programming to keep everyone entertained. Visit the African forest to view gorillas, zebras and giraffes or experience underwater creatures and seals. Then, listen to zookeeper chats, splash in the Water Play Park and watch the elephants get their daily bath.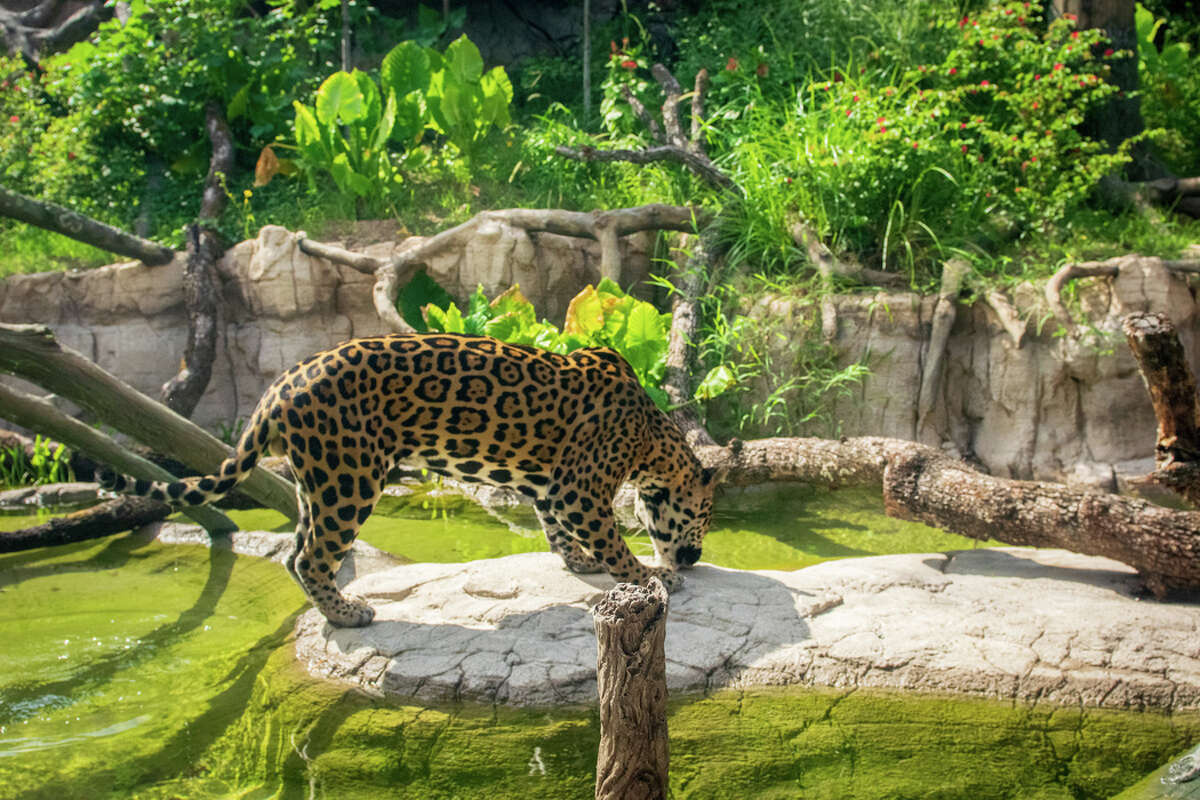 3. Go underground at the Buffalo Bayou Park Cistern
What used to be an underground reservoir for drinking water, and held 15 million gallons from 1926 until 2007 is now a public space for immersive art installations. With a 17-second echo, the Cistern is a great place to test your vocal cords, learn about Buffalo Bayou Park's unique history or just spend a few quiet moments in the peaceful, repurposed space.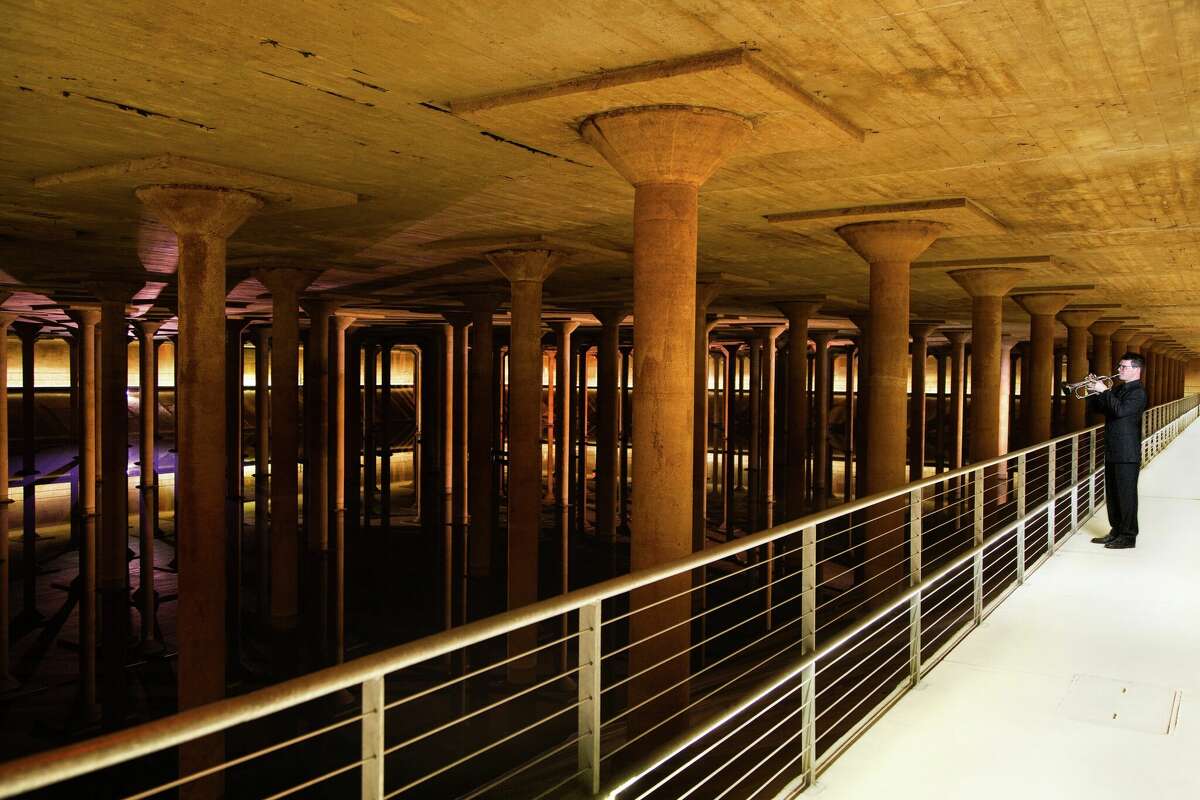 4. Explore Houston Public Library's free summer programs
With nearly 40 campuses sprinkled around the Houston area, the Houston Public Library system provides a vast array of free programming during the summer months. The programming is age-inclusive, so everyone from toddlers and teens to adults can find something geared toward them. Families can enjoy reading programs, STEM-focused classes, language and craft classes, and more. Check in frequently with the library branch nearest you to keep up with free things to do in Houston this summer.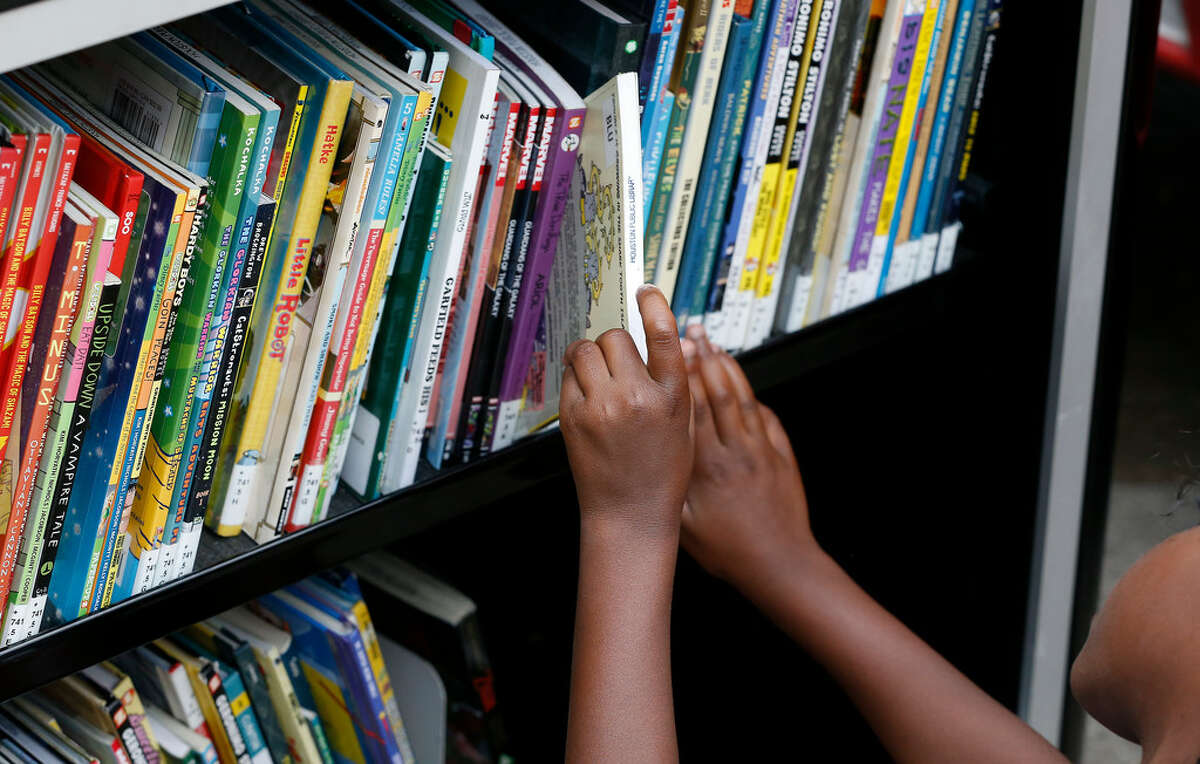 5. Relax on island time in Galveston
Get away from the city and relax with your toes in the sand and a cold drink in your hand. Located about an hour from downtown Houston, Galveston Island is home to over 32 miles of Gulf Coast beaches, so whether you are visiting with family and friends or just want a place to plop down on the beach for the day, there is a stretch of sand for you. Visit the Historic Strand District, filled with Victorian-era architecture, including the often-photographed Bishop's Palace. Then, enjoy a great meal at a restaurant along Seawall Boulevard and explore the island on a rented beach cruiser.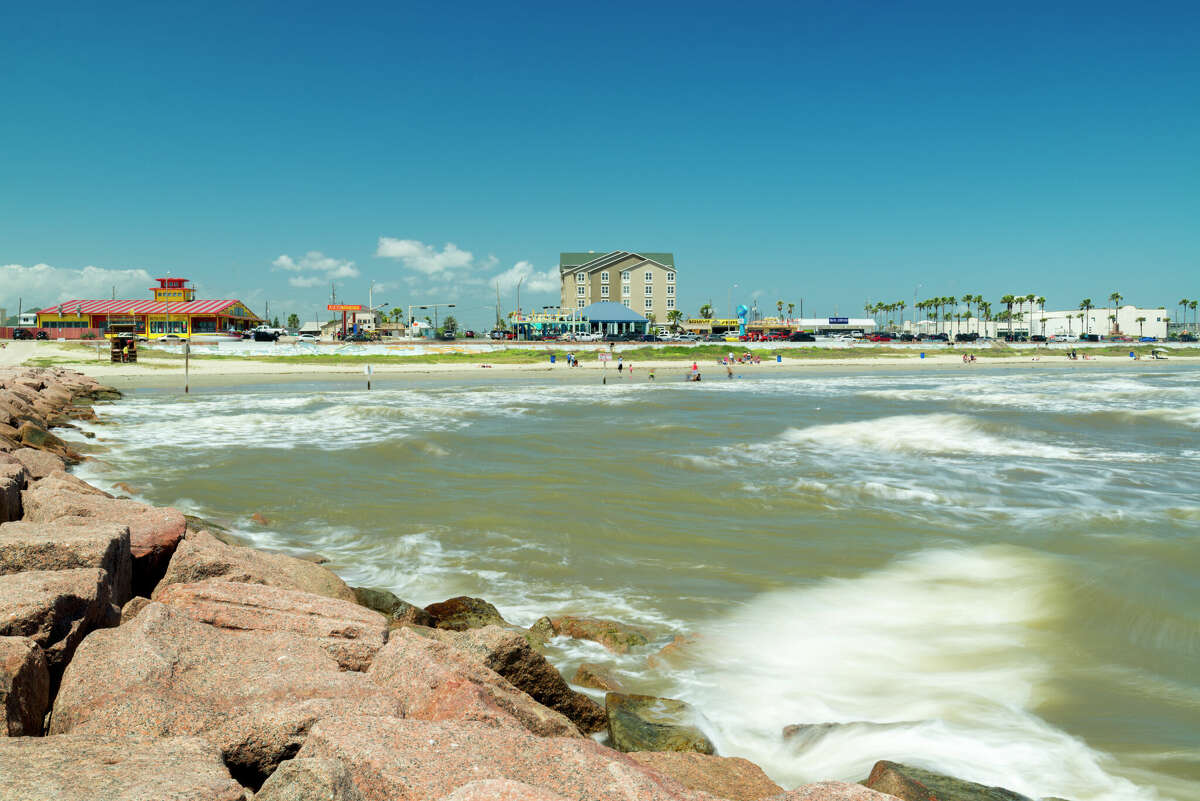 6. Visit the Menil Campus
Located on 30 acres in the heart of Houston is the Menil Collection Campus. Designed by Renzo Piano, who also designed the famed Whitney Museum in New York City, it is the perfect place to spend a relaxed afternoon gazing at each carefully curated collection and some interesting sights, too. In line with the intentions of the Menil Collection's founders, John and Dominique de Menil, there is never an admission fee.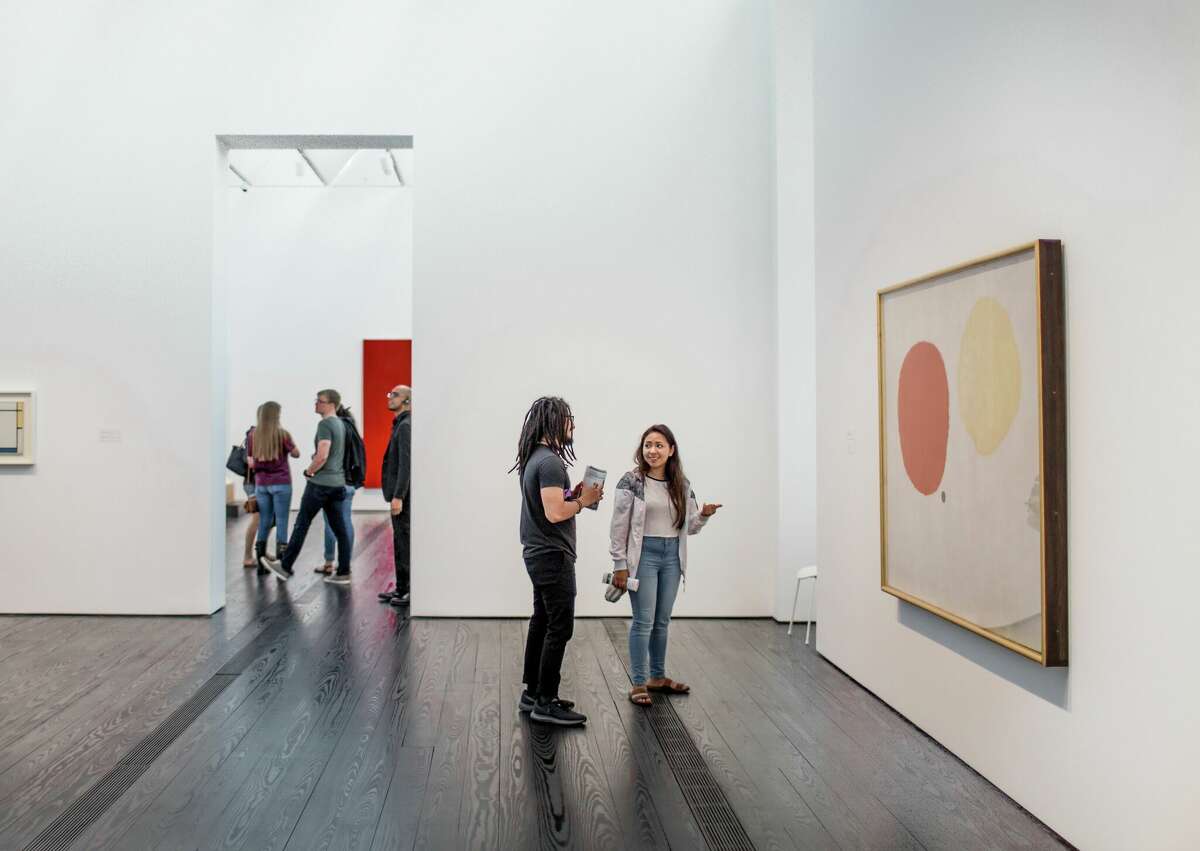 7. Nosh, sip and sample at Houston's food halls
It has never been easier to satisfy a craving than at Houston's food halls. Bravery Chef Hall boasts not only an abundance of culinary power in the kitchen but an extensive wine program and outdoor area. The transformed downtown hot spot, POST Houston, offers several different dining and cocktail options along with an entertainment area, rooftop bar and viewing area. Finn Hall and Understory both provide delicious dining choices and great indoor and outdoor views.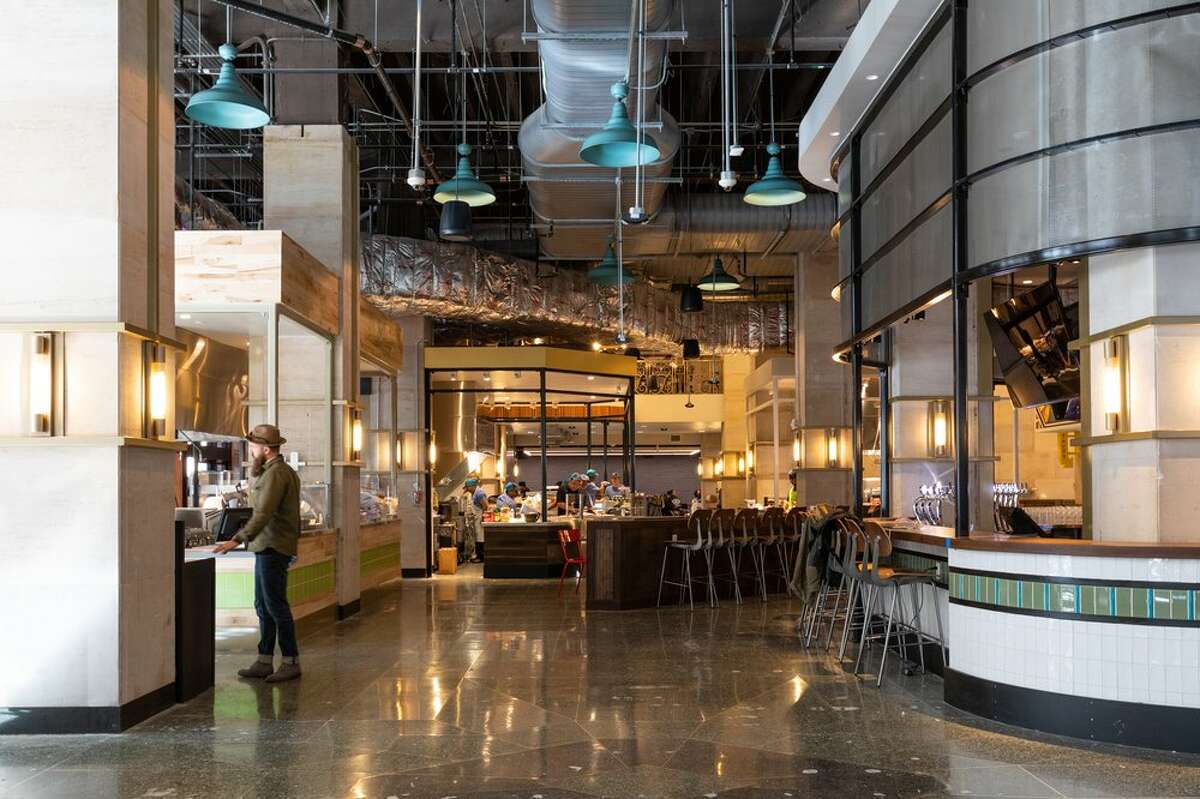 8. Become a Houston history buff on a Buffalo Bayou boat tour
Cruise Buffalo Bayou with a local historian on the Spirit of the Bayou and discover how the important waterway was crucial to developing the fourth-largest city in the country. Learn about historical figures, the Allen Brothers and Sam Houston, while observing the city from the water during a 90-minute cruise.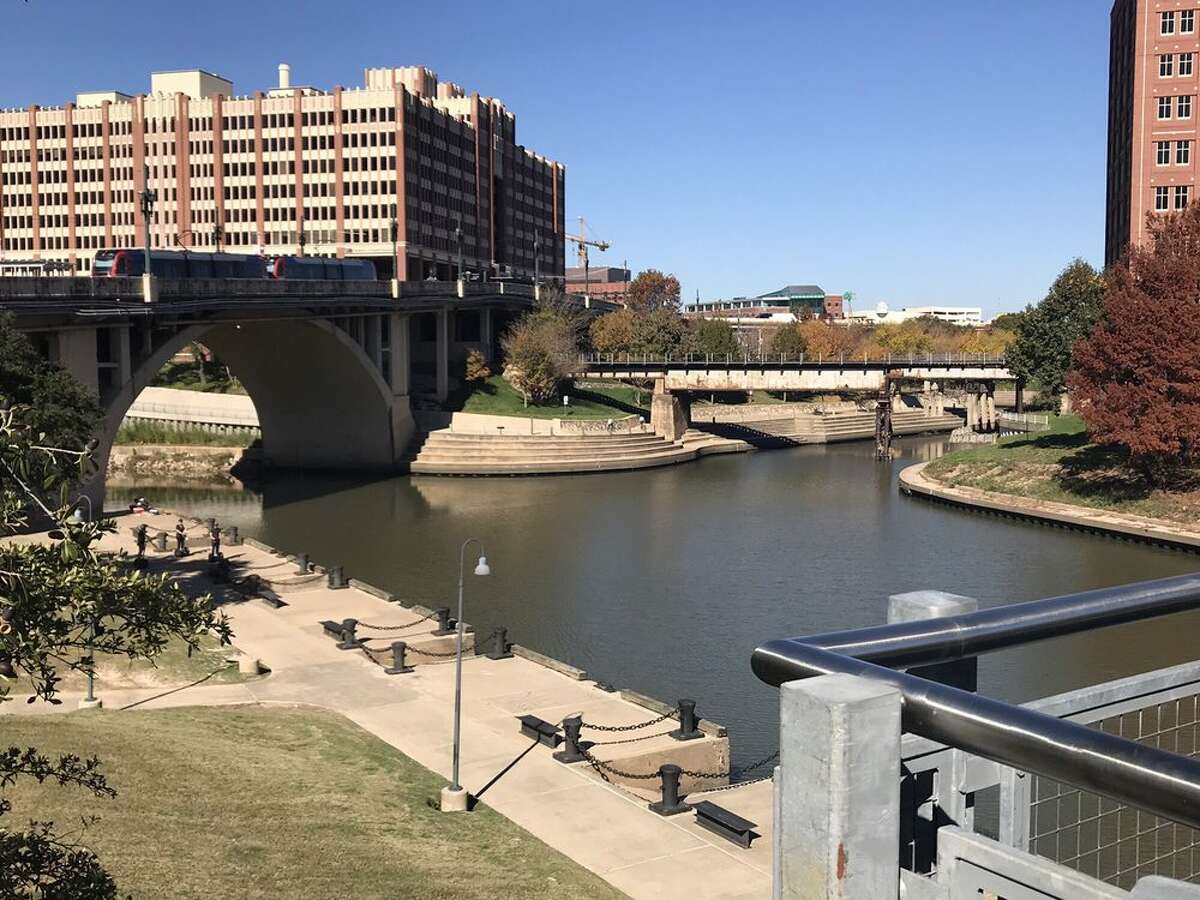 9. Enjoy family fun at Kemah Boardwalk
Overlooking Galveston Bay, Kemah Boardwalk is a fun family attraction near Houston. The boardwalk provides a classic amusement park experience with rides and midway games. Those looking for extra thrills will want to book passage on the Boardwalk Beast, a wet boat ride that hits speeds of 40 miles per hour and blasts you with wind and music on Galveston Bay. The kid-friendly boardwalk offers seaside shopping destinations and well-known restaurants, including Bubba Gump Seafood House, The Cadillac Bar, Saltgrass Steakhouse and others.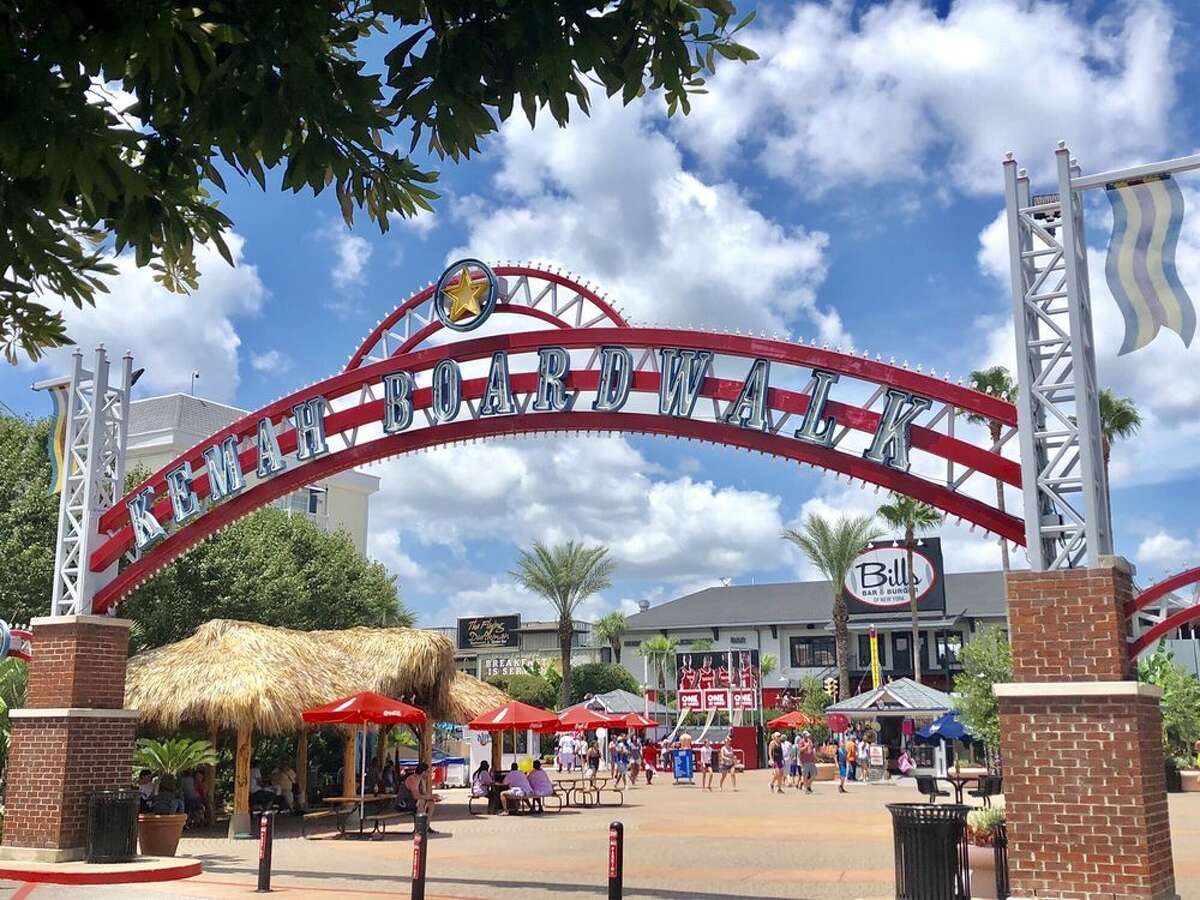 10. Tour the Beer Can House
Known as Houston's most unconventional home, the Beer Can House is covered in flattened beer cans. Construction of the house's one-of-a-kind facade, located in the Rice Military neighborhood, began in 1968 by John Milkovisch and his wife Mary Idis (Hite) Milkovisch. According to Ripley's, it is made up of over 50,000 beer cans. A great free Houston activity, you can admire the quirky home from the sidewalk—or get a glimpse inside on a weekend tour for a low price.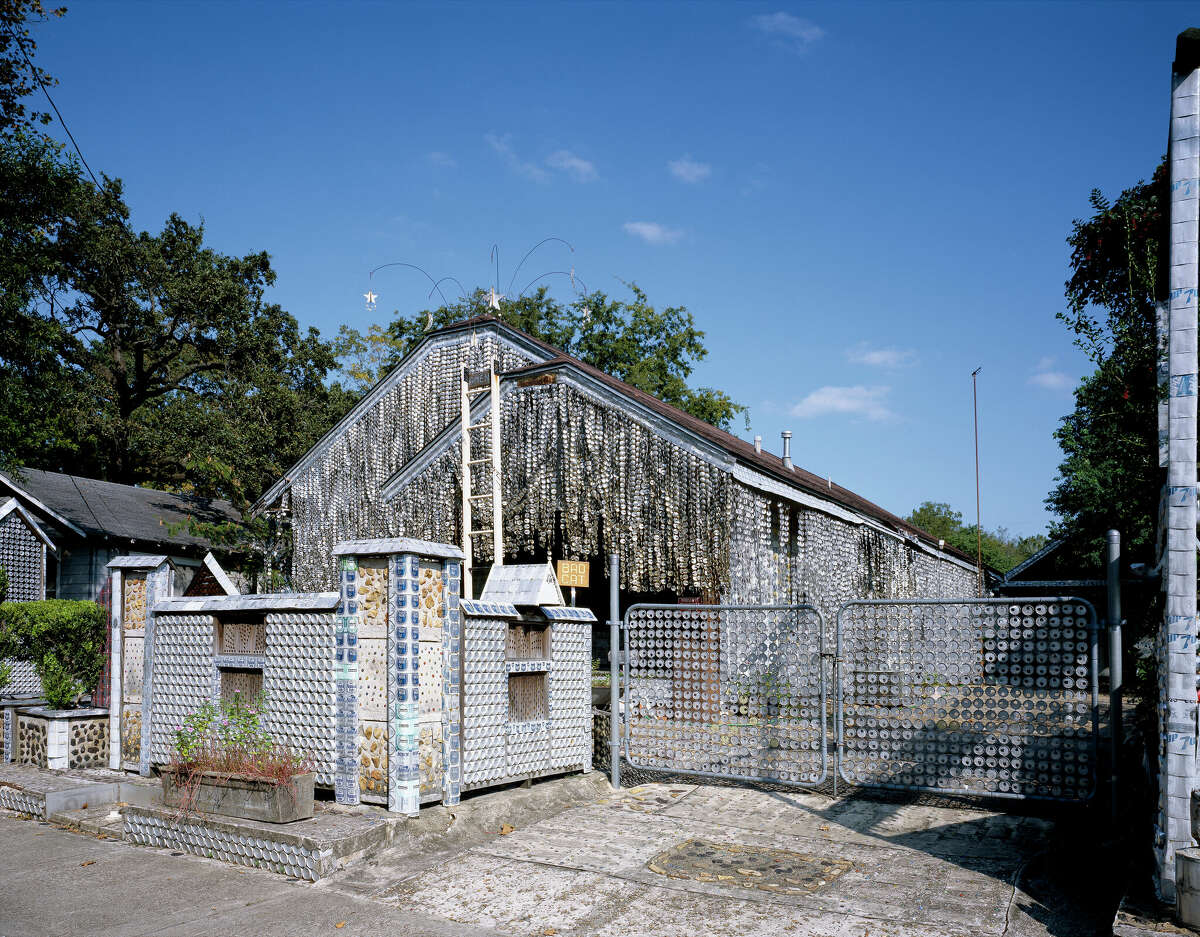 11. Picnic at Gerald D. Hines Waterwall Park
Known as an iconic landmark and one of the most popular things to do in Houston, the Waterwall is an unforgettable backdrop for many memorable moments. Don't be surprised if you visit during a photoshoot or wedding proposal. The rushing sound of water and canopy of over 100 live oak trees make this park an excellent location for a picnic or some simple relaxation.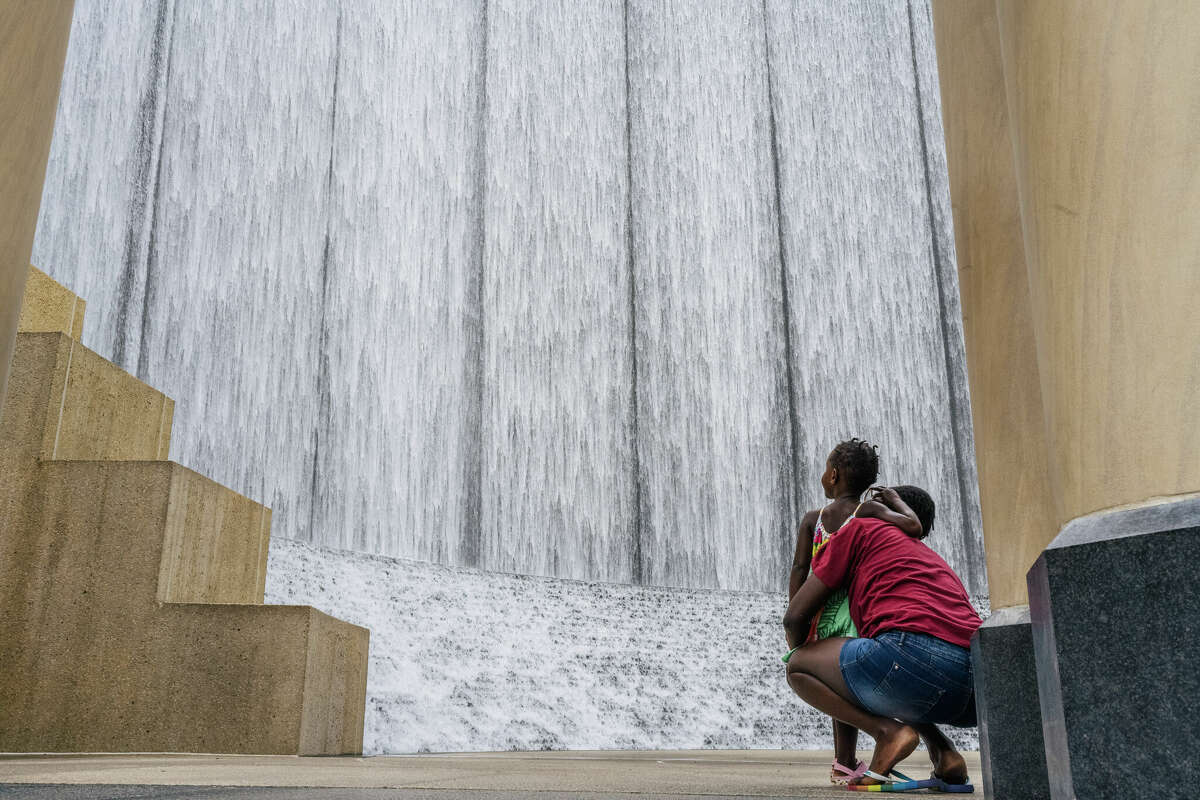 12. Explore Memorial Park
With over 30 miles of trails crisscrossing the largest urban park in Houston—and one of the largest in the nation—it is easy to explore Memorial Park on two wheels or two feet. However, there is much more than hiking and biking to enjoy, including Clay Family Eastern Glades, which was once inaccessible and now offers trails, boardwalks, Hines Lake, wetlands, pavilions and picnic areas. Playgrounds, tennis and volleyball courts, mountain biking, golf, and events are just a sample of what is available at the 1,500-acre oasis in the heart of Houston.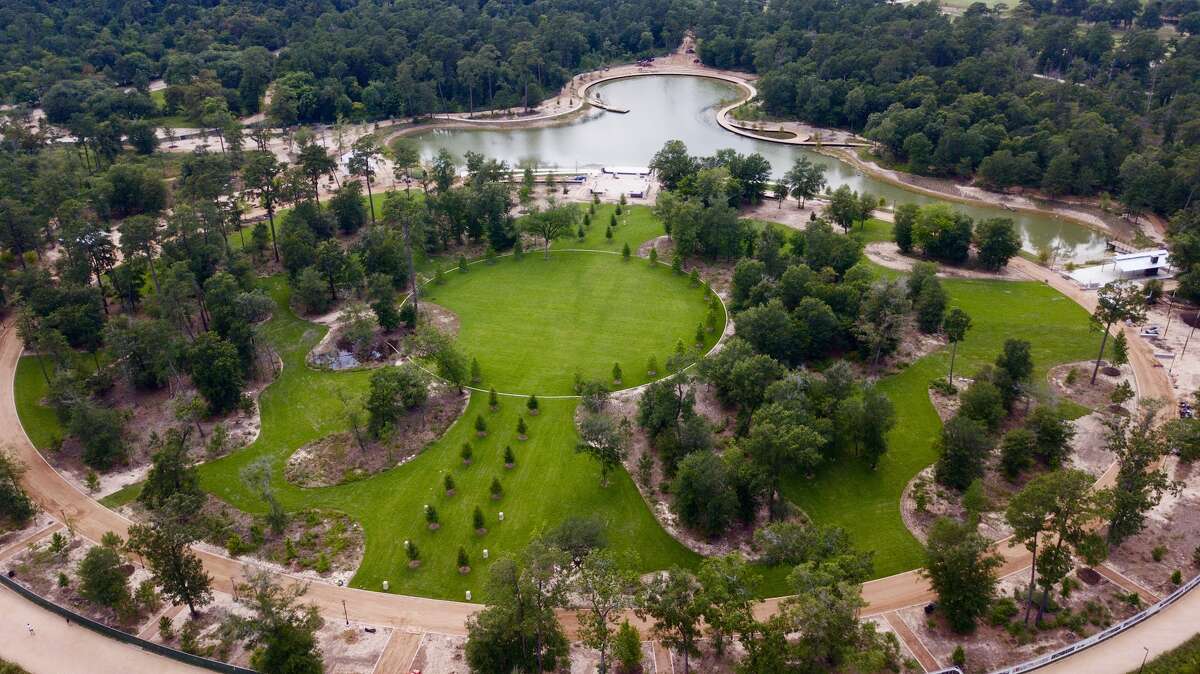 13. Catch a free show at Miller Outdoor Theater
Home to the most extensive "always free" program in the U.S., Miller Outdoor Theater provides diverse and unique entertainment options from symphony and ballet performances to internationally recognized superstars. One of the great free things to do in Houston with kids, catch a family-friendly show on the hillside with a picnic or relax under the covered pavilion.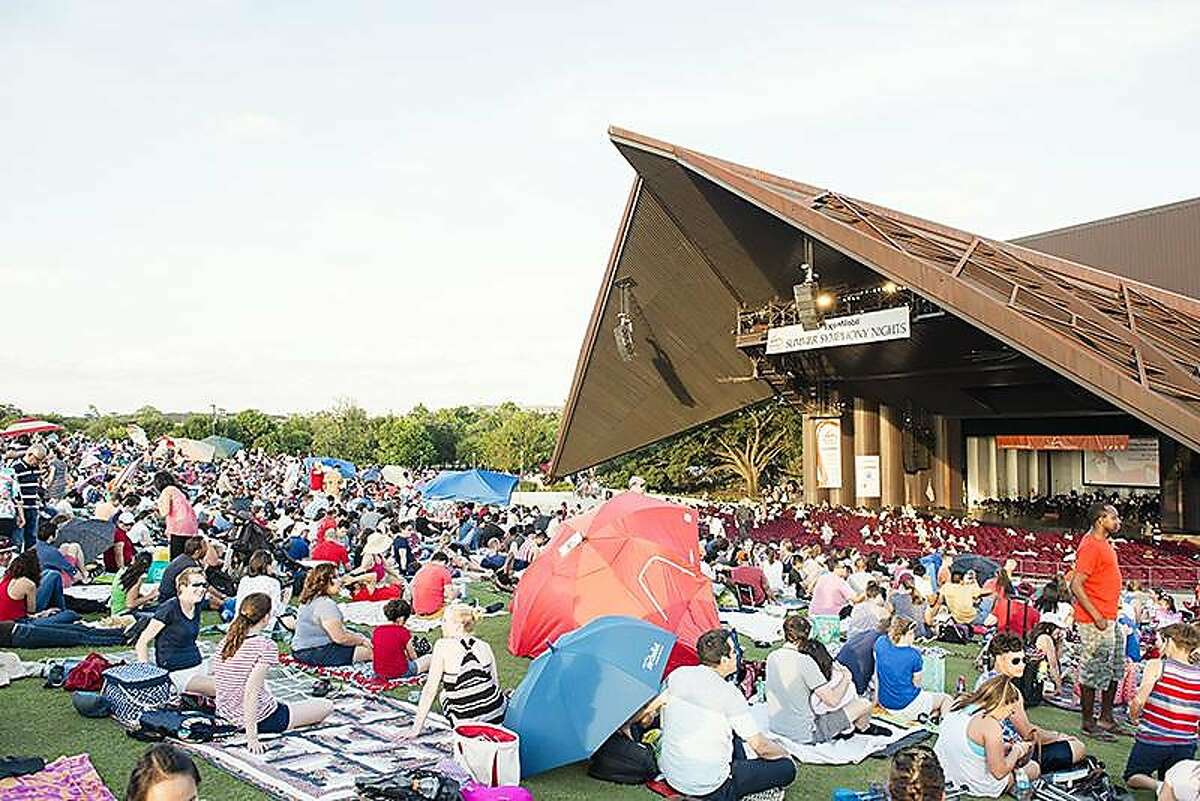 14. Visit Houston's Arts District
Home to over 300 studio spaces, the Arts District boasts the largest concentration of artists in the state. Explore the studios during Sawyer Yards' Second Saturday art market, when artists open their studios to the public. The Silos at Sawyer Yards are not only one of the city's historical sites, but they are also home to galleries, retail space and studios perfect for a summer art walk.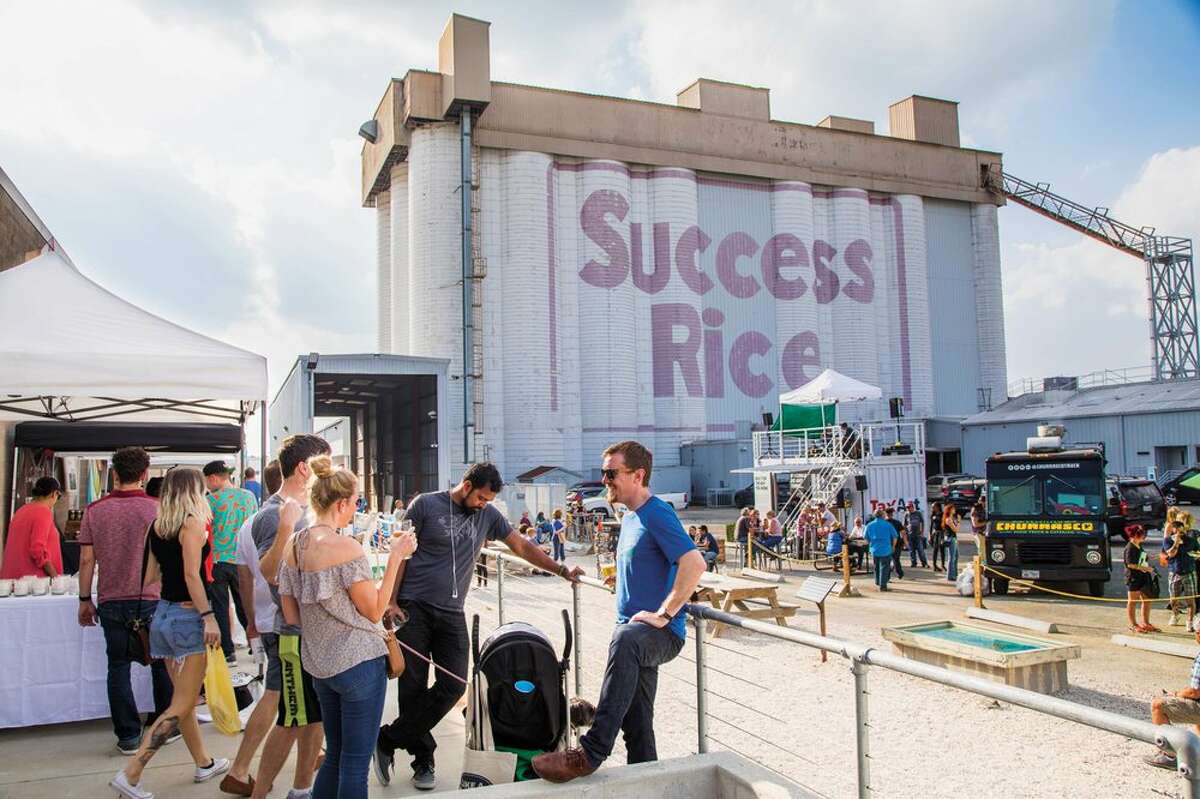 15. Ride the swings at Galveston Island's Historic Pleasure Pier
Initially constructed in the 1940s and subsequently destroyed by Hurricane Carla in 1961, this family-friendly amusement park experience was rebuilt and opened in 2012, and was quickly named one of the world's best seaside parks in 2013. Perfect for a summer day, Pleasure Pier boasts midway games, shops and restaurants. There are also 16 amusement rides, including several that go over Galveston Bay and the Texas Flyer—the tallest swing ride in the state.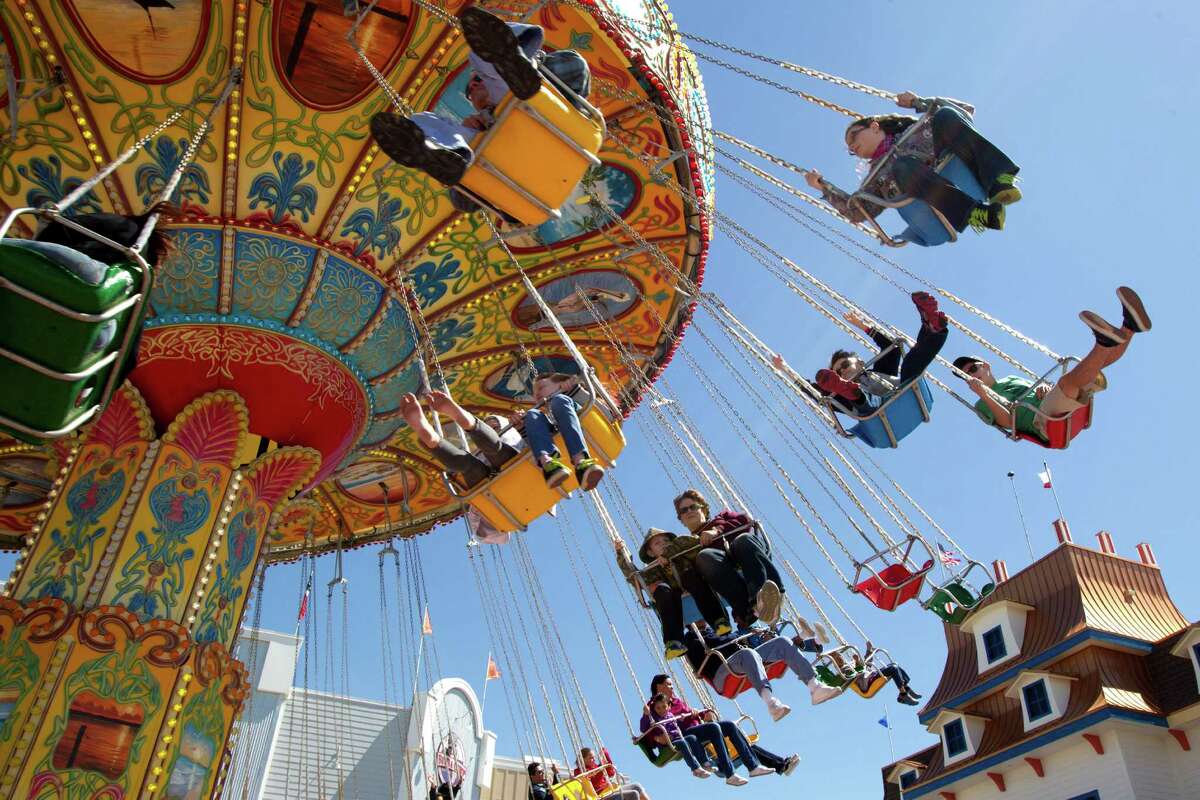 16. Watch bats take flight at the Waugh Drive Bridge
Witness 250,000 Mexican free-tailed bats swoop and swirl their way from under the Waugh Drive Bridge each night. The bats emerge about 15-30 minutes before sunset as they roam the area for food. There is no fee to watch the bats, and the best viewing platform is the southeast corner of Waugh Drive at Allen Parkway. This is definitely one of the best free things to do in Houston for nature lovers.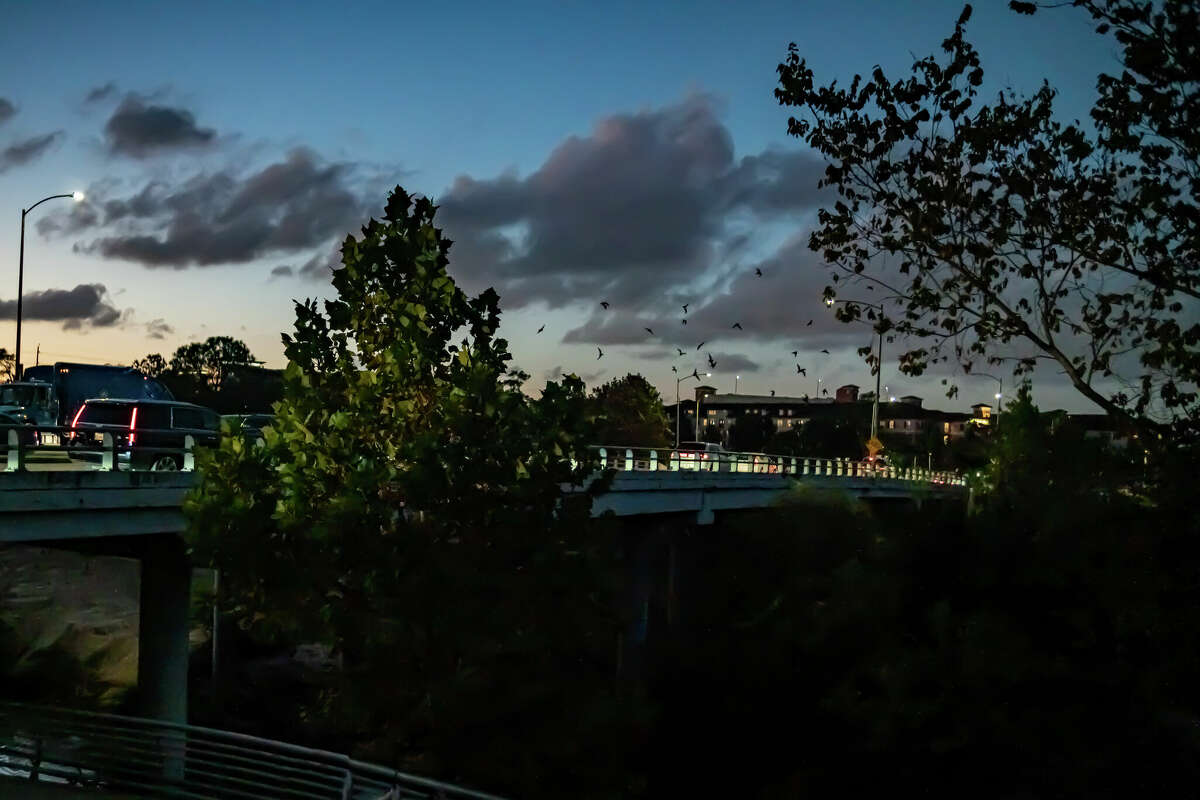 17. Take a stroll through McGovern Centennial Gardens
Part of the Hermann Park Conservancy, the McGovern Centennial Gardens are worthy of their own day of exploration. Spread over 8 acres are several gardens to explore, each with unique flora, as well as a sculpture walk and a spiral walking path featuring a stunning waterfall and panoramic views from the top.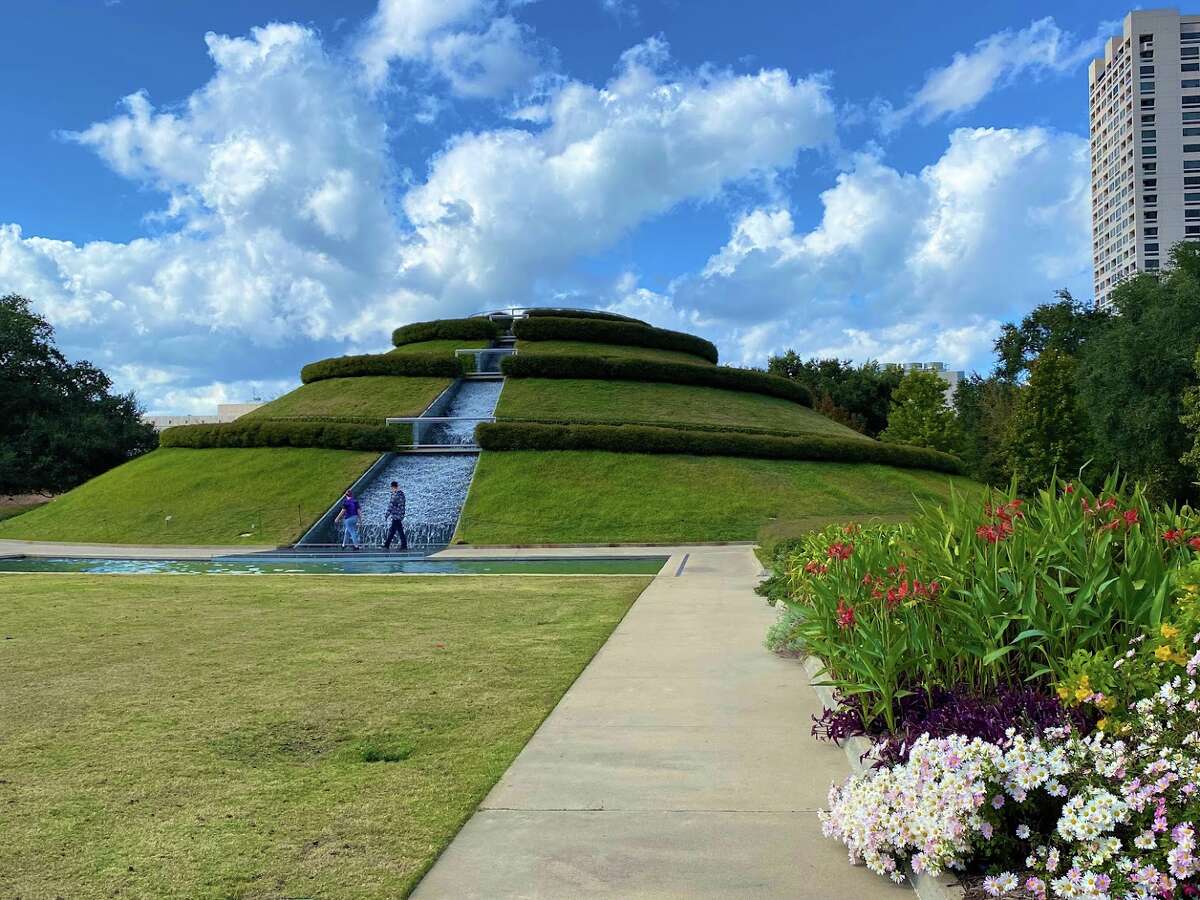 18. Beat the heat on the ice
Although ice skating is usually associated with snow and hot cocoa, there is nothing better than slipping and sliding along the ice as a hot summer day blazes outside. There are two ice skating rinks open to the public in Houston: Ice Skate Memorial City and Ice at the Galleria. Both offer classes, parties and times for public skating.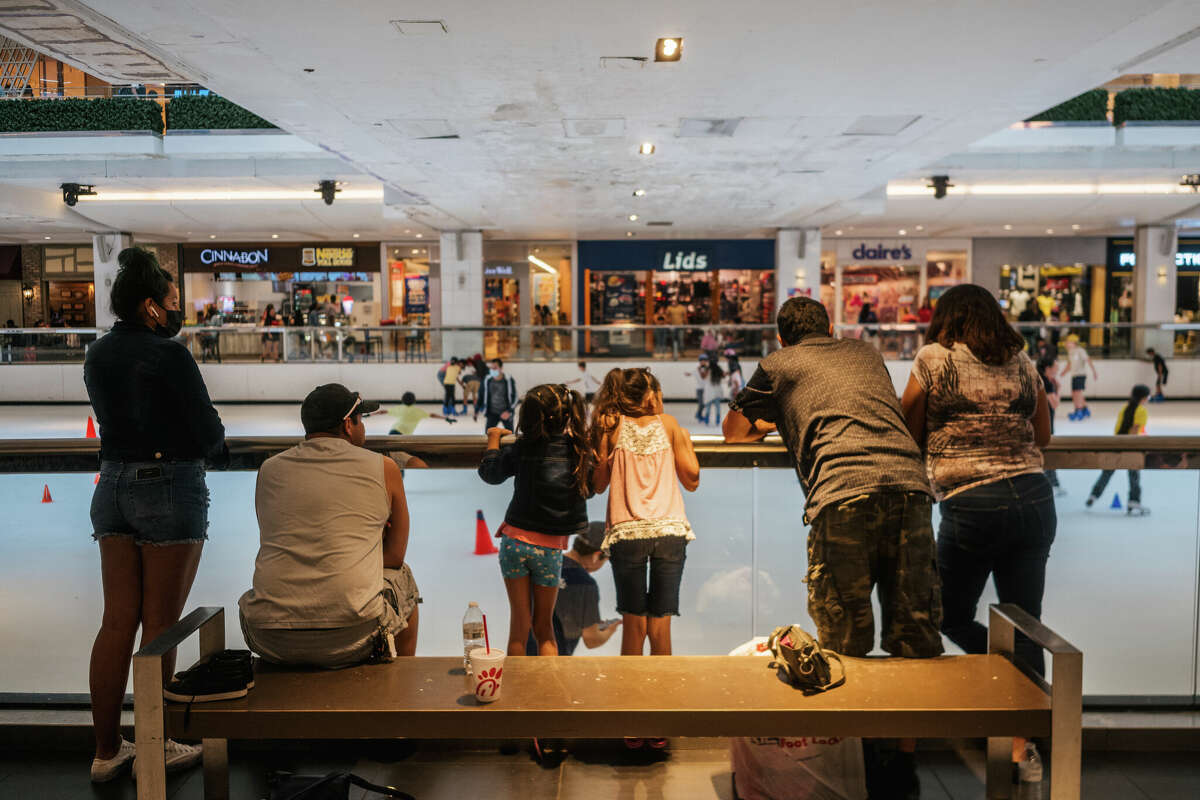 19. Channel your inner archeologist at Houston Museum of Natural Science
With five floors of permanent exhibits and several rotating exhibitions, it is nearly impossible to see everything at Houston Museum of Natural Science (HMNS) during one visit. Plan to spend a warm summer day indoors exploring the main floors or get up close with two-winged friends at the Cockrell Butterfly Center, watch a documentary on the Wortham Giant Screen, or learn about the solar system at the Burke Baker Planetarium. After a visit to HMNS, be sure to check out these 7 other standout Houston museums.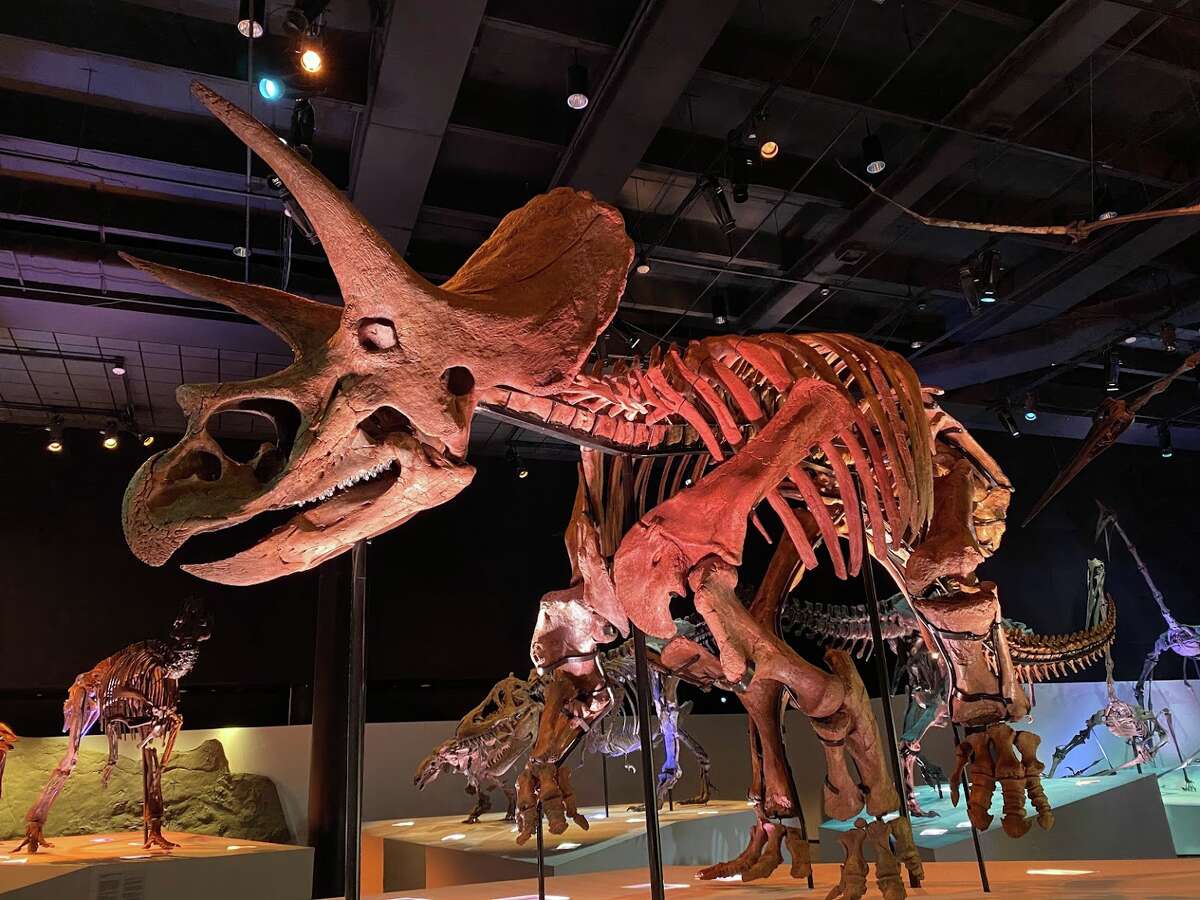 20. Cheer on the many home teams
Summer is synonymous with baseball, so get ready for that 7th inning stretch at Minute Maid Park, aka "The Juice Box," cheering on the Houston Astros. Take in the world's most popular team sport as Houston's professional soccer teams, the Houston Dynamo and Houston Dash, play at PNC Stadium. Baseball fans can also enjoy a casual, minor league ball game with the Sugar Land Space Cowboys at Constellation Field, where you might see the next Astros All-Star on his way up.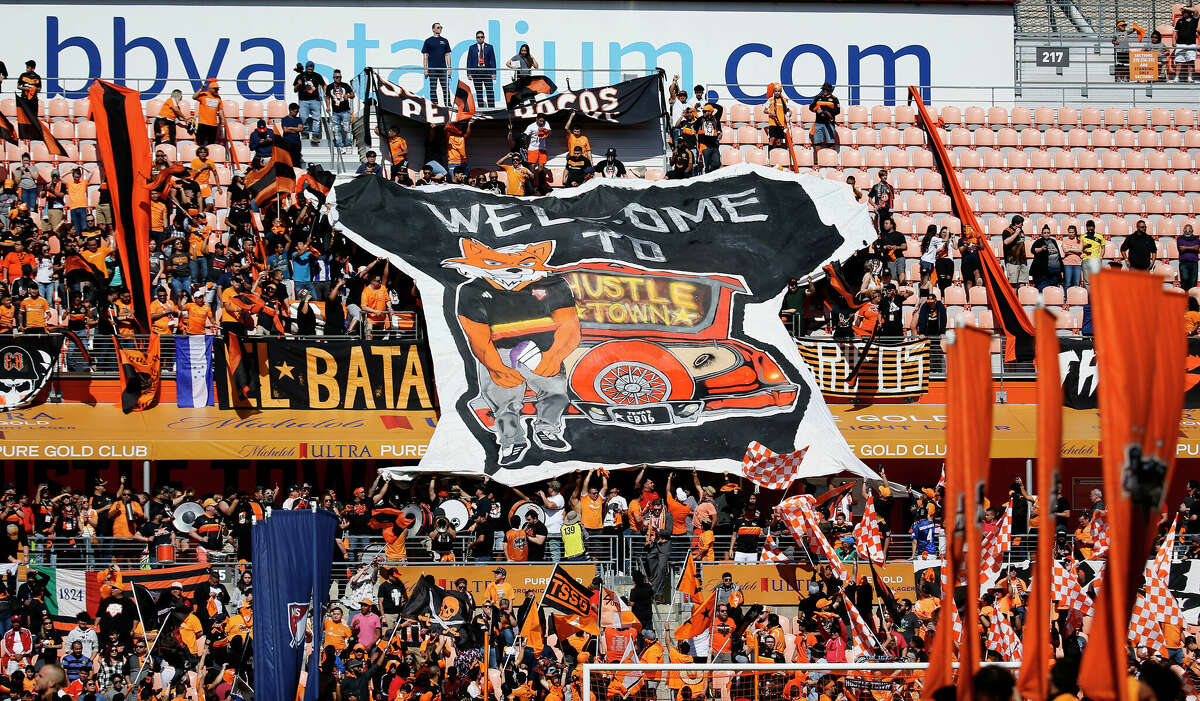 21. Float around a Texas-shaped lazy river, y'all
Experience the ultimate in Texas grandeur by floating around the world's only Texas-shaped lazy river at the Marriott Marquis Houston. Drink a cocktail poolside and take advantage of the pool's cabana and pergola rentals. Day passes are available or plan a staycation with an overnight stay.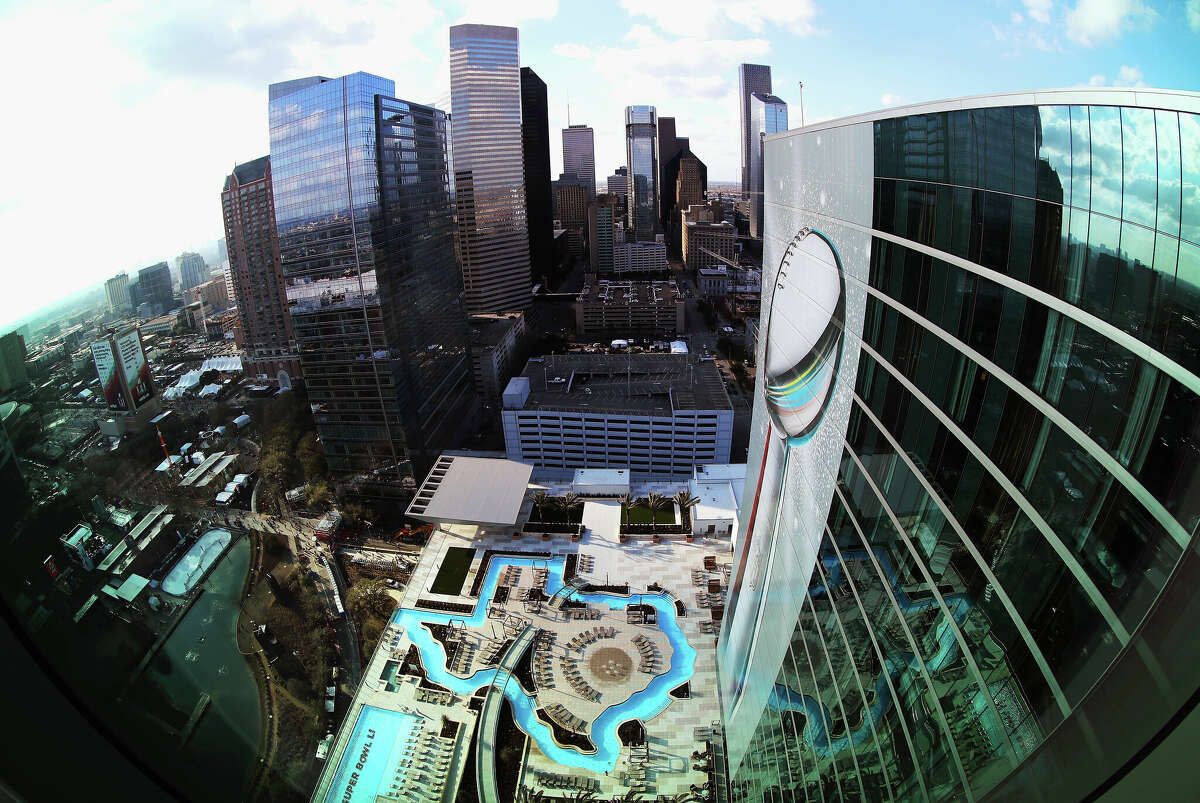 22. Go on a staycation at The Woodlands Resort
The Woodlands Resort, a great family attraction near Houston, offers luxurious amenities for everyone, including a championship golf course, 200 miles of hiking and biking trails, a water park and a lazy river. Located north of Houston, the resort is an excellent place for a staycation or to simply spend the day on-site with a day pass.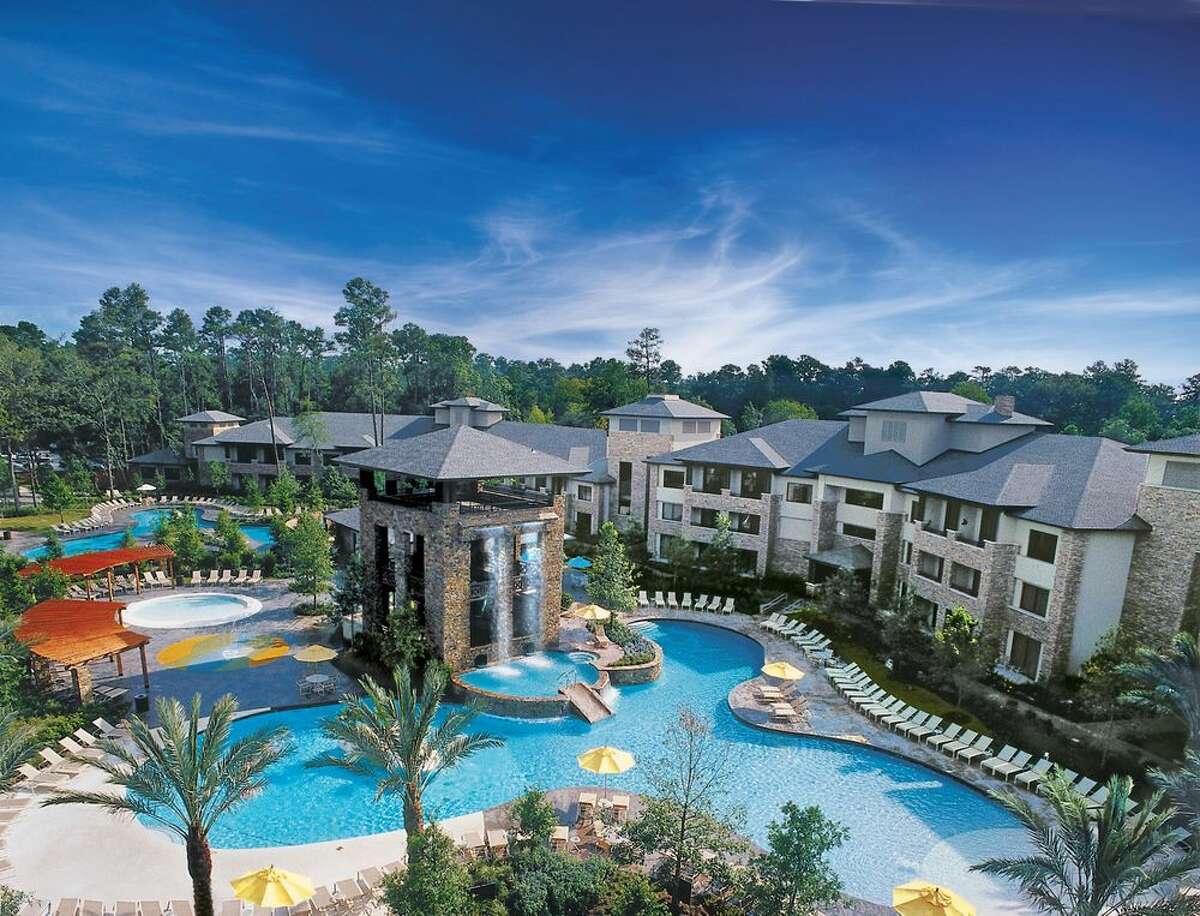 23. Take a hike at the Houston Arboretum
Houston Arboretum is a 155-acre nature sanctuary located on the eastern side of Memorial Park and was one of the first nature education facilities built in Texas. Explore native wetlands, prairies, forested areas and meadows all in the heart of Houston.
Visiting the Arboretum is a wonderful free activity to do in Houston because the trails are family- and pet-friendly, with several spots for bird watching and ponds where it is easy to catch a glimpse of turtles and fish. Stop at the interactive Nature Discovery Center to cool down and learn more about Houston's native flora and fauna.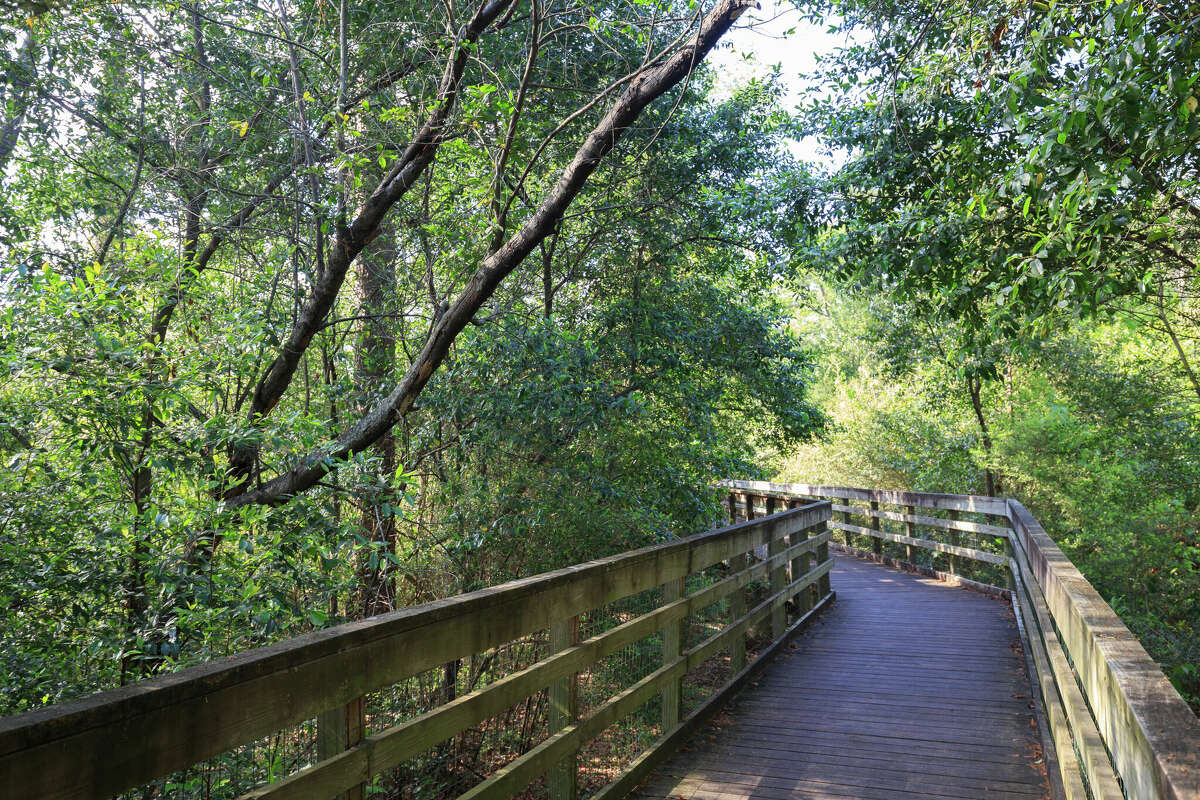 24. Tap into the local brewery scene
Houston's craft beer scene has exploded in recent years, making it easy to find a local brew at any one of the 50+ breweries in the region. Live music, great food and outdoor entertainment are the hallmarks of a good brewery, and although there are many, these local favorites are worth a try.
Saint Arnold Brewing Company is Texas' oldest craft brewery, and 8th Wonder Brewery, named after the "Eighth Wonder of the World," the Astrodome, is a great place to catch a game. Buffalo Bayou Brewing Company is a self-proclaimed "creative brewery" focused on natural ingredients and Karbach Brewing Company is home to innovative beer, tasty grub and a lively concert scene.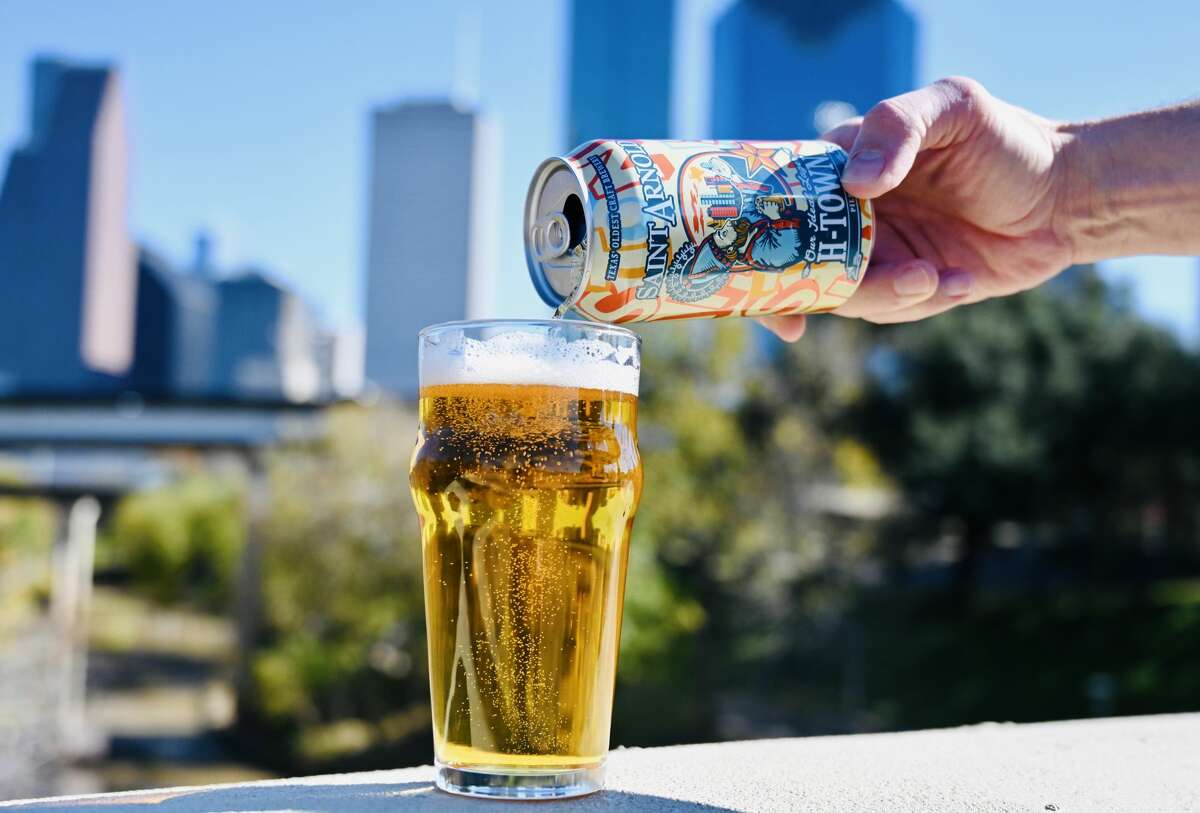 25. Explore gardens of the world at Houston Botanic Garden
The theme of the Houston Botanic Garden, located on what used to be a golf course in southwest Houston, is diversity. That theme is evident by walking through the garden and taking in flora from all over the world. The garden's communication and community engagement director jokes that visitors can "go around the world in 3 acres."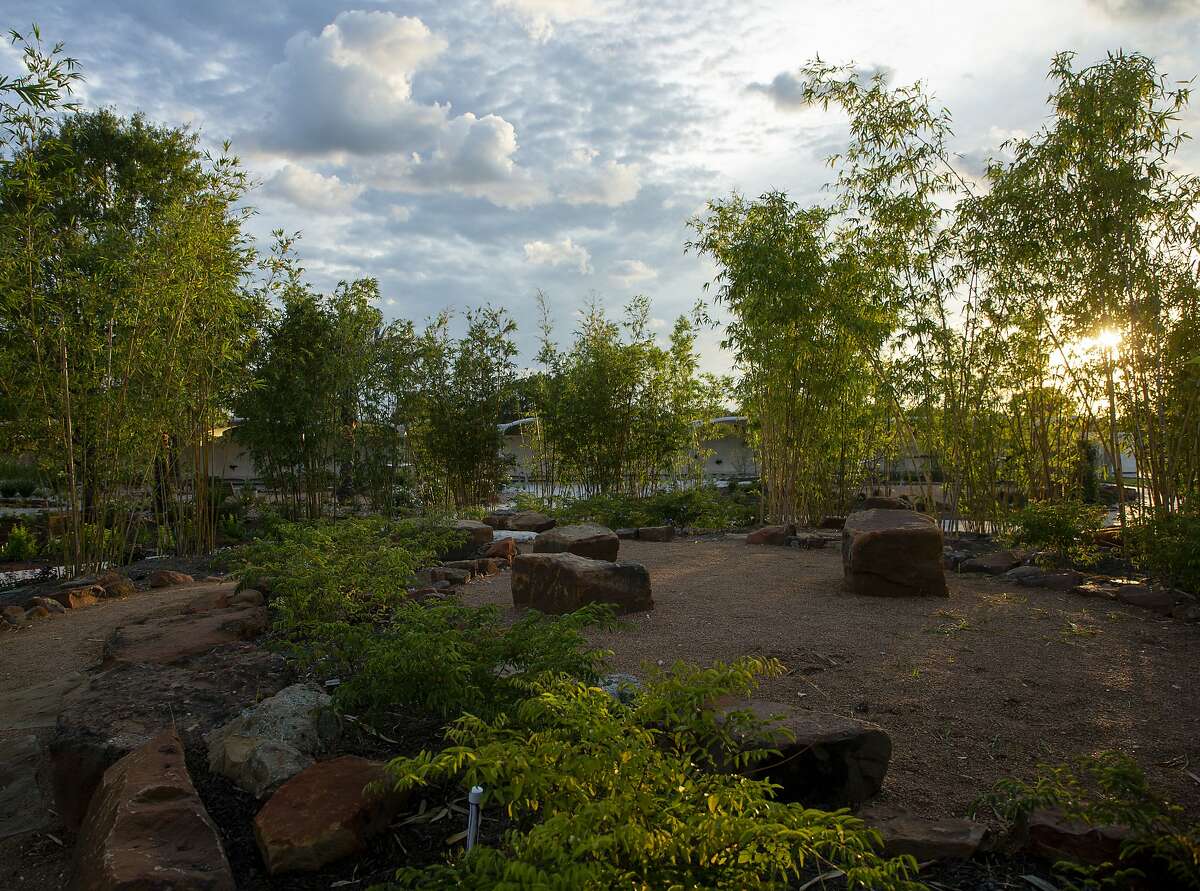 26. Visit the larger-than-life Sam Houston Monument
Impossible to miss while cruising on I-45 in Huntsville, one of the tallest statues in the U.S. pays homage to the seventh governor of Texas. Standing 67-feet tall and weighing in at 25 tons, the figure was created by notable Texas artist David Adickes in 1994. Visitors can snap photos and learn more about Sam Houston and his role in founding the Lone Star State at the attached visitor center.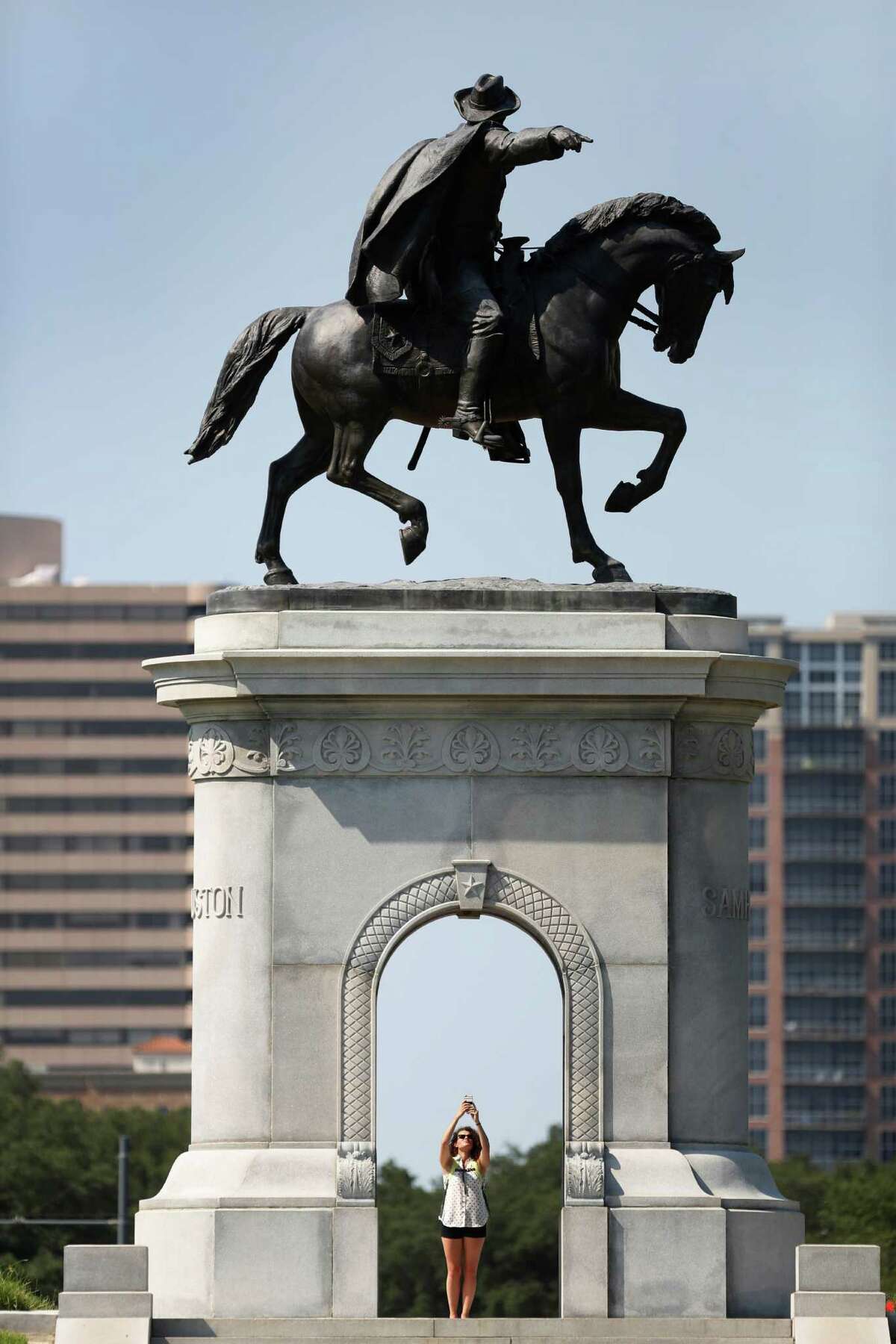 27. Stargaze at George Observatory
Find out exactly why the stars in Texas are "big and bright" at the Houston Museum of Natural Science's George Observatory. Guided by local astronomers, spend an evening exploring the universe's wonders at the observatory located in Brazos Bend State Park. Learn about the night sky via constellation laser tours, telescopes, live camera feeds, exhibit tours and expert talks.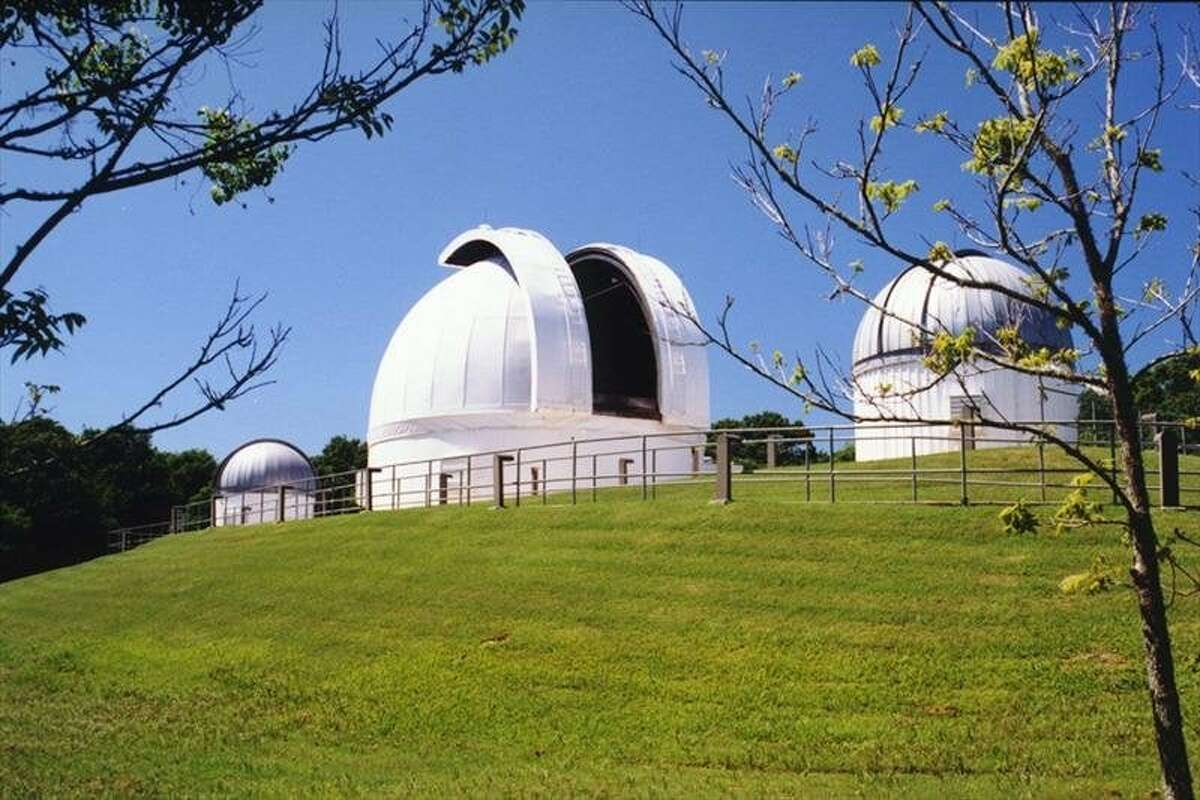 28. Catch some air at Lee and Joe Jamail Skatepark
Unleash your inner skater at one of the largest skate parks in Texas. Located in Eleanor Tinsley Park, the world-class skatepark—which received a $2 million renovation in 2017—features areas for skaters of all experience levels, including one of the largest cradles in the U.S.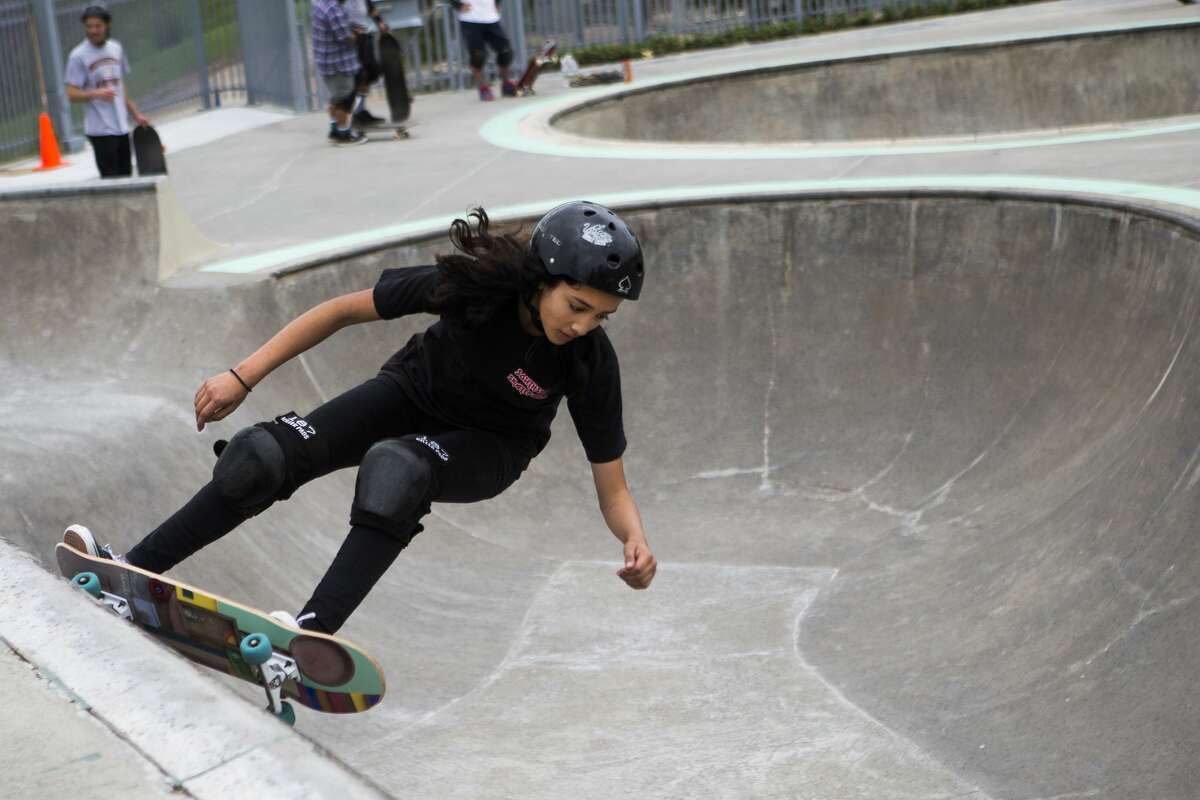 29. Shop until you drop
Houston is a premier shopping destination for a reason, with everything from high-end stores, bougie boutiques, vintage finds and a vibrant thrifting scene. Visit The Galleria for classic mall stores and top-of-the-line style. River Oaks District, Highland Village and Rice Village offer a mix of luxury boutiques and chain stores. In the Heights, 19th Street is known for its independently owned shops alongside restaurants and cafes, while the Montrose area has a mix of thrift stores, vintage fashion and great places for refreshing food and drink.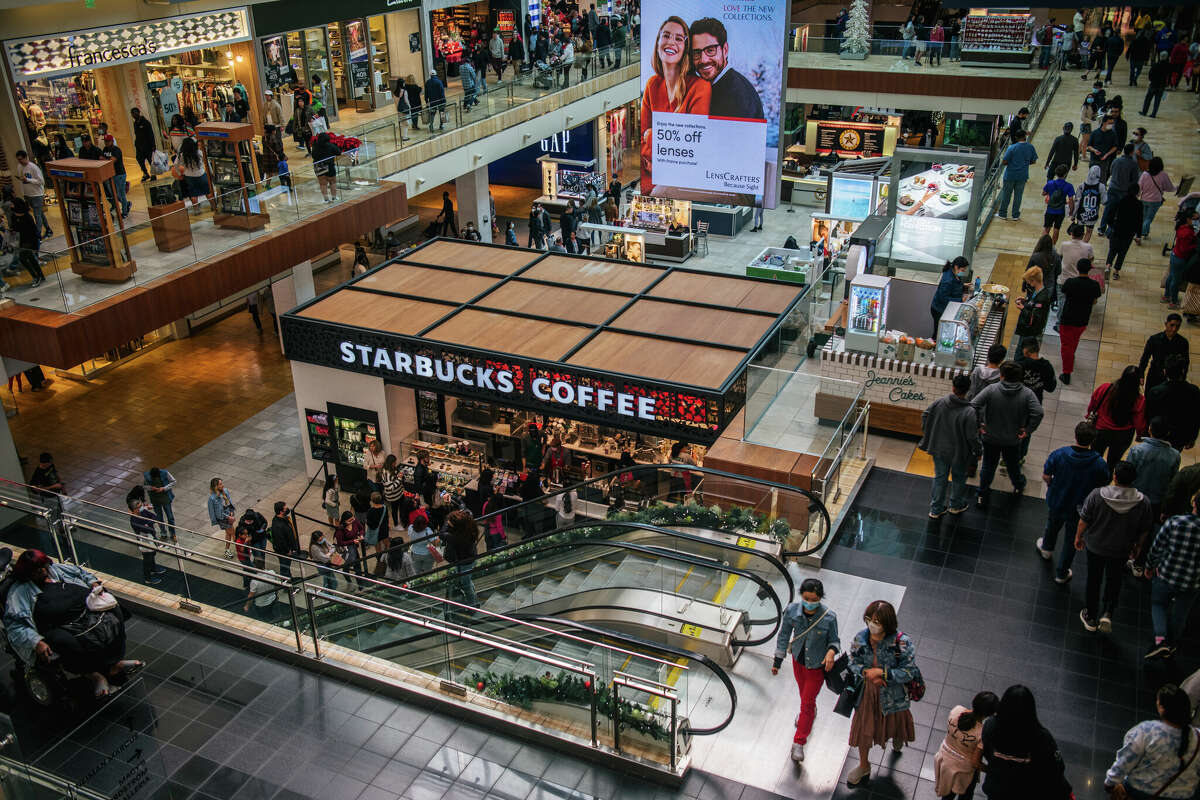 30. Get outdoors at Hermann Park
At nearly 500-acres, Hermann Park is one of the largest green spaces in Houston. The nationally recognized park is home to one of Houston's oldest golf courses, a running trail, the famous reflection pool flanked by a statue of Sam Houston and so much more. Aside from a stroll or bike ride, the park offers a tour for families on the Hermann Park Railroad and pedal boats on McGovern Lake, both of which are very popular Houston activities for kids.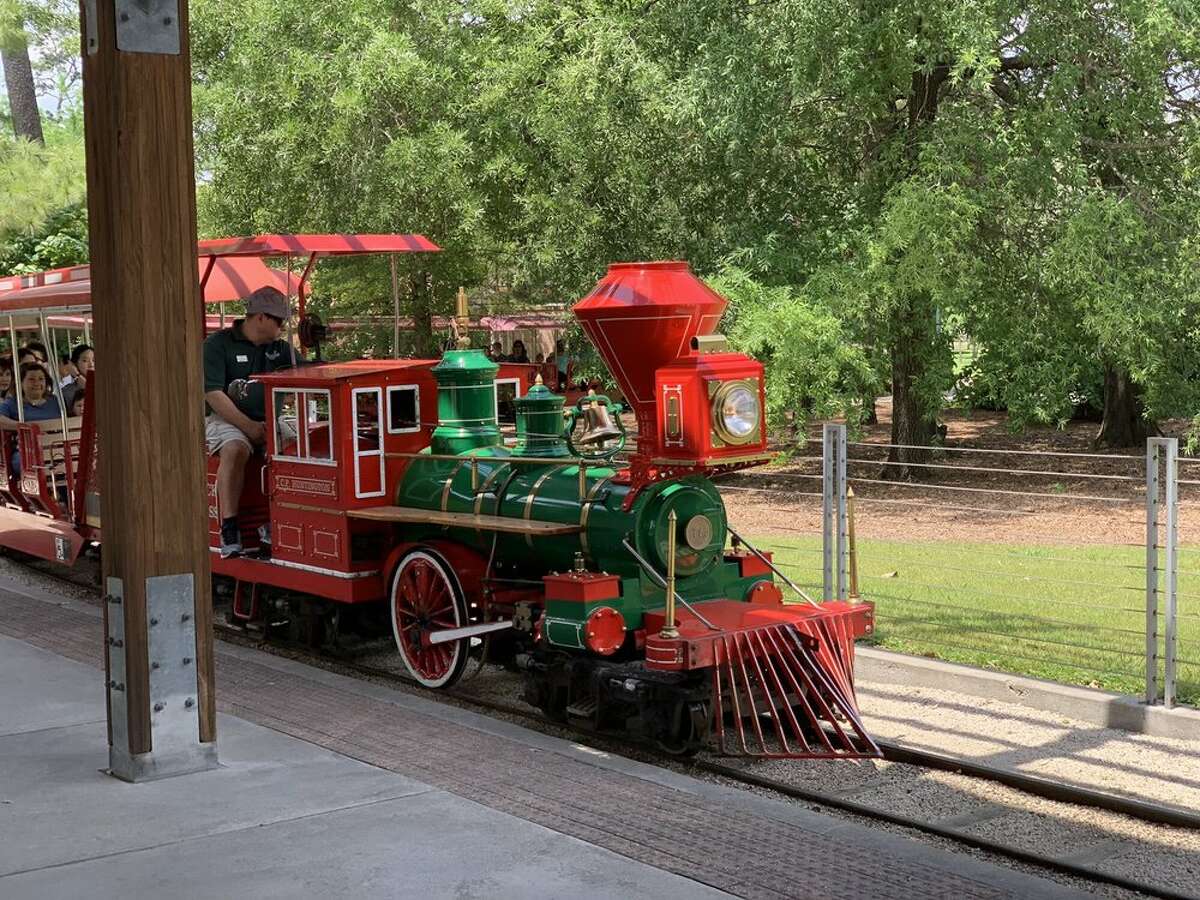 31. Explore the universe at Space Center Houston
Touch a moon rock, get a behind-the-scenes tour of NASA and mission control, try on a spacesuit or take the famed tram ride around the Space Center campus. Plan to spend an entire day at this fun family attraction near Houston because there is much to explore. For those feeling more adventurous, try a bite or two of freeze-dried space food to harness your inner astronaut.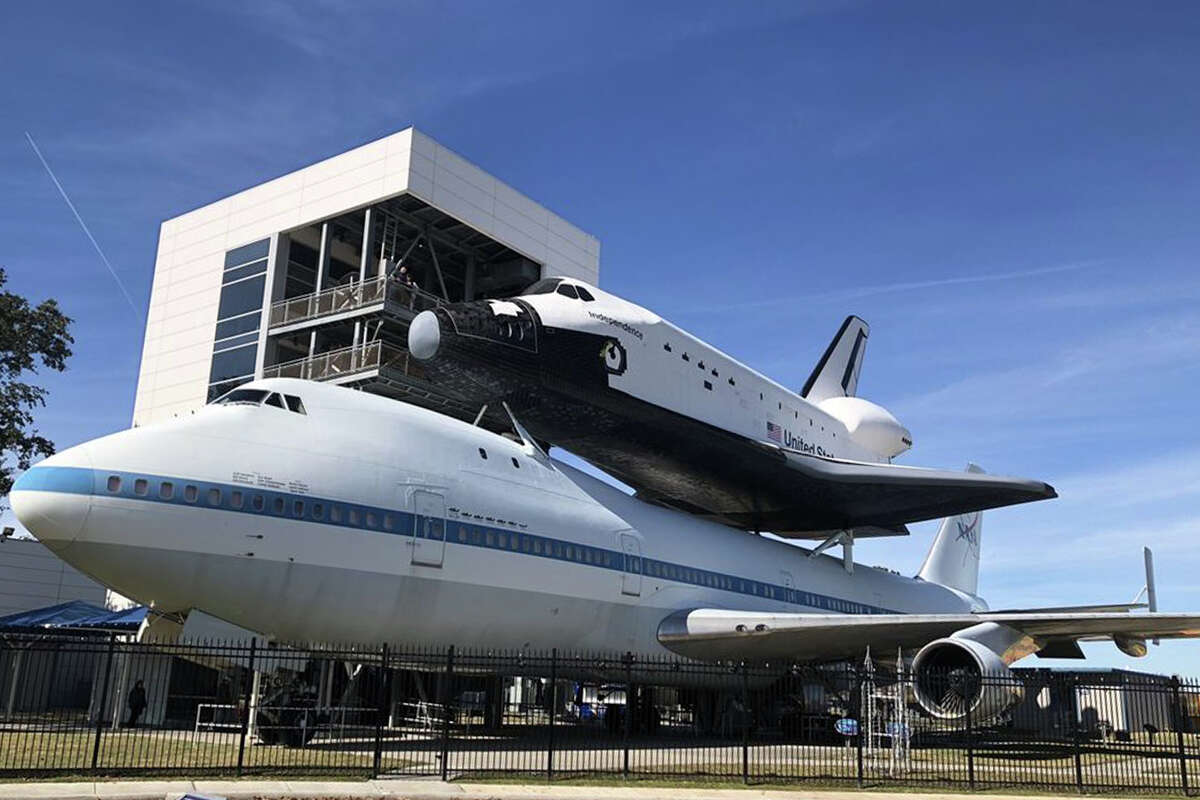 32. Rekindle childhood memories at a roller rink
Disco vibes, neon lights and retro carpeting might bring back nostalgic memories of your youth, but the city's current roller skating scene is going strong. There are at least twelve roller rinks spread across the Houston region, and they are a great place for kids to have some affordable indoor summer fun, parties or lessons.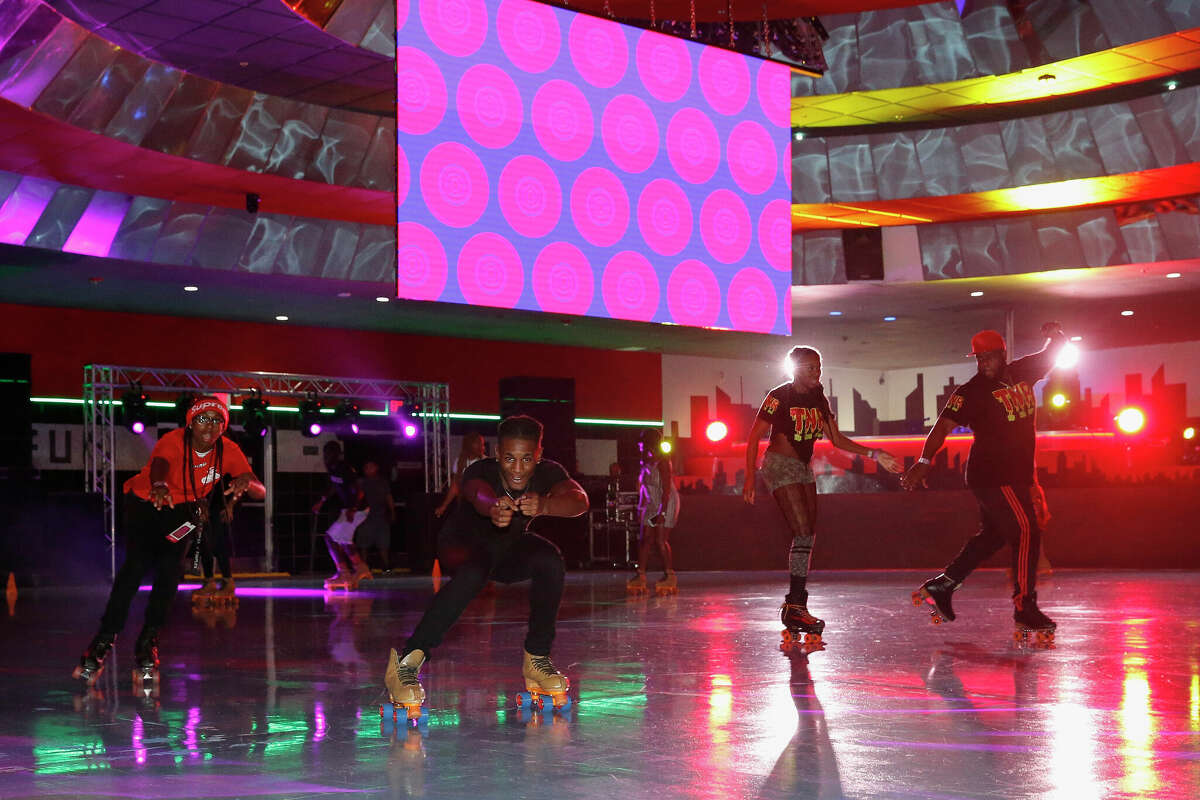 33. Veg out at a Houston farmers market
Collect a bounty of local produce and artisan-made food or products at Houston's many farmers markets. Urban Harvest Farmers Market and Houston Farmers Market are two of the most recognizable, but there are weekend markets near most areas of Houston.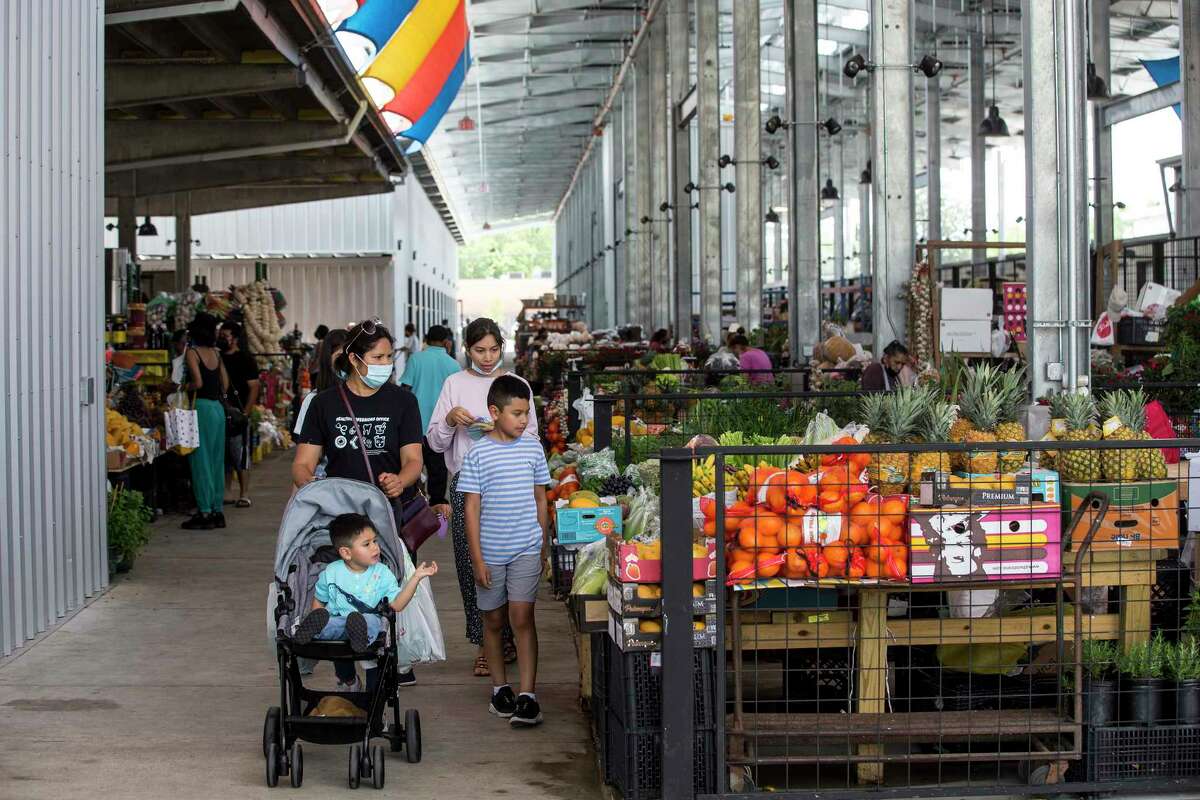 34. Become an art aficionado at the Museum of Fine Arts, Houston
Located in the heart of the Museum District, the Museum of Fine Arts, Houston (MFAH) is one of Houston's iconic cultural gems. Whether you're an art enthusiast or simply want to immerse yourself in a peaceful environment, the art, sculptures, interactive exhibits and museum programming make this museum worthy of its national acclaim. While you're there, take a break at one of the museum's restaurants or stroll through the outdoor sculpture garden.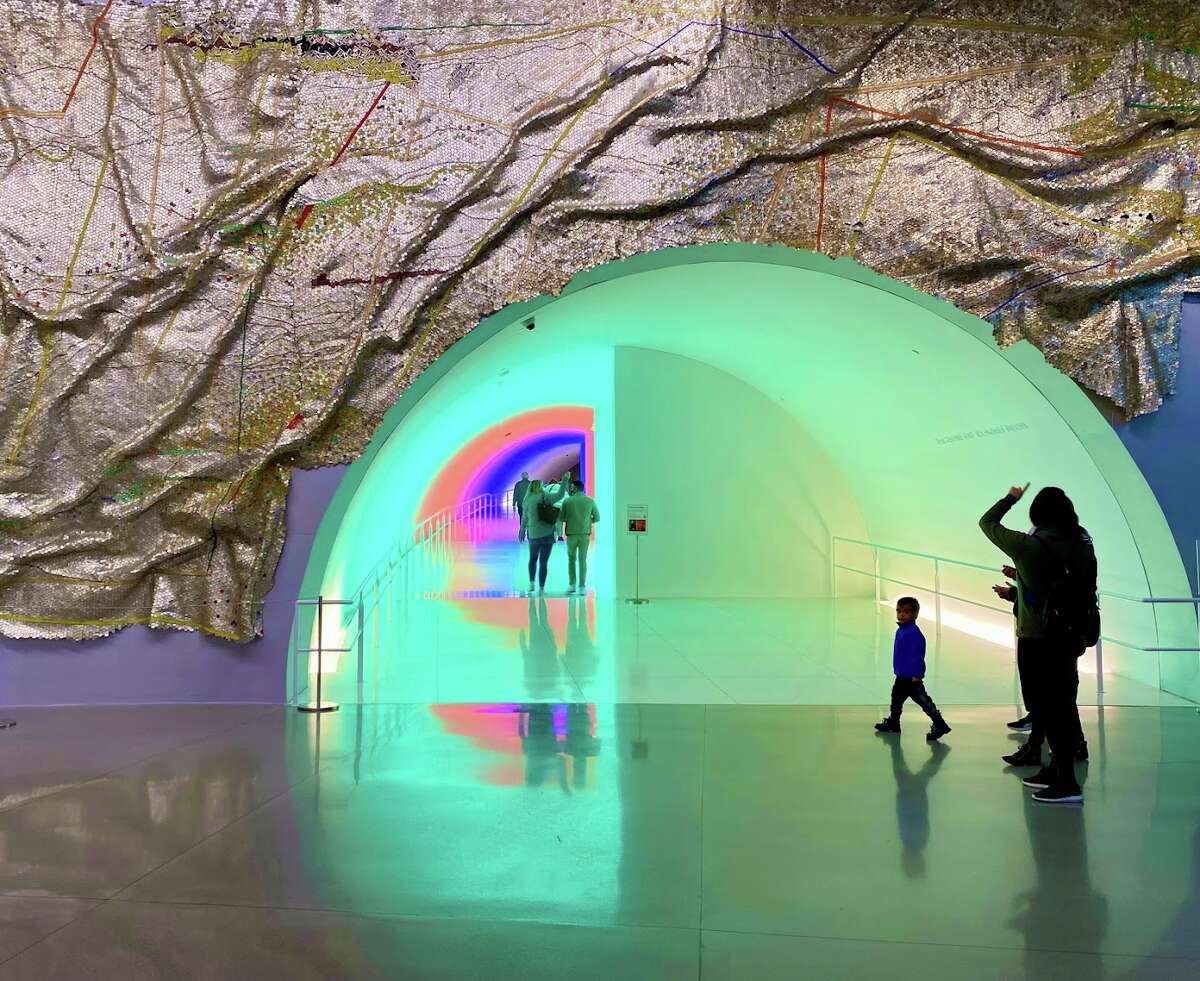 35. Soak up vitamin D at Discovery Green
While it's small, this 12-acre park packs in the fun and amenities for visitors. One of the most popular things to do in downtown Houston, Discovery Green is an excellent place to kayak, splash around in the park's two water features, jog, walk or take advantage of the park's free activities every day. Enjoy everything from concerts to yoga on the lawn to weekly vendor events and kids' activities.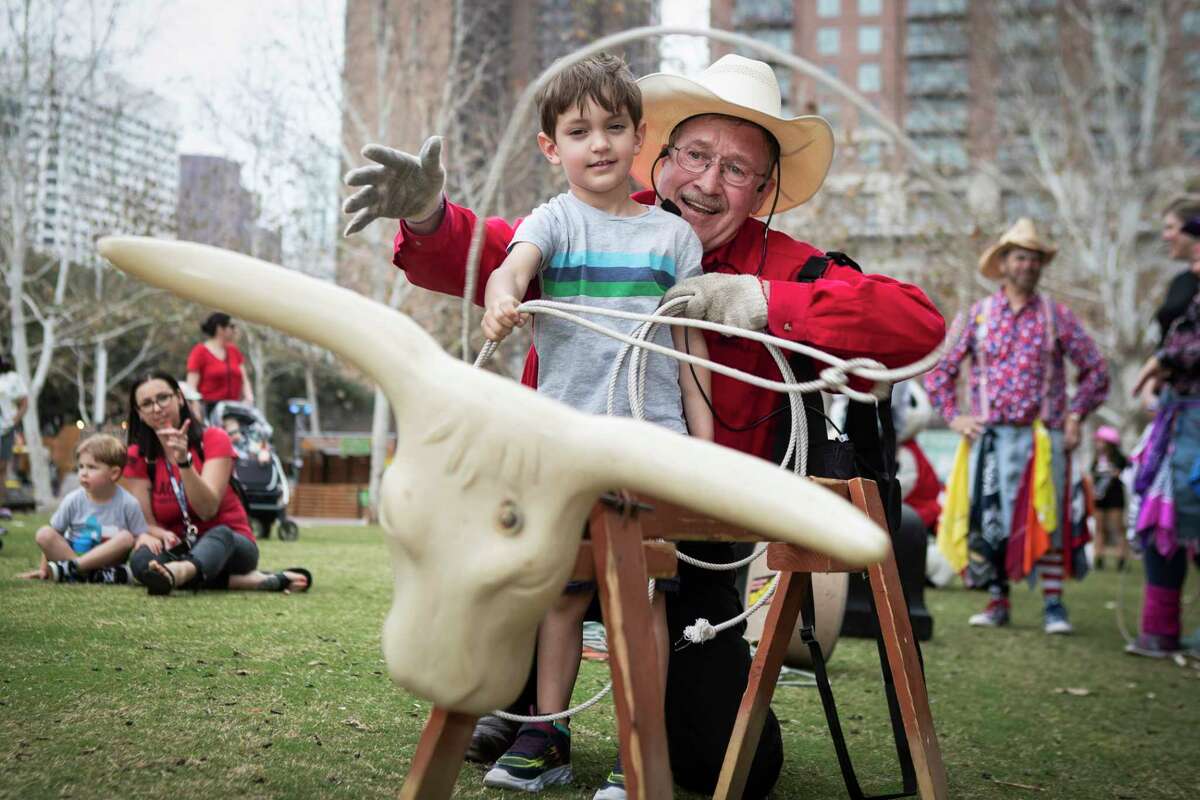 36. Catch a movie under the stars
Bring your own popcorn, blanket and lawn chair and settle in for a movie under the stars. Everything from classic hits to current blockbusters are screened at popular venues such as Miller Outdoor Theater, Rooftop Cinema Club, Blue Moon Cinemas, Historic Market Square Park and Discovery Green. Some of the showings might even let you bring Fido (on a leash, of course), but check before you plan a date with your pup.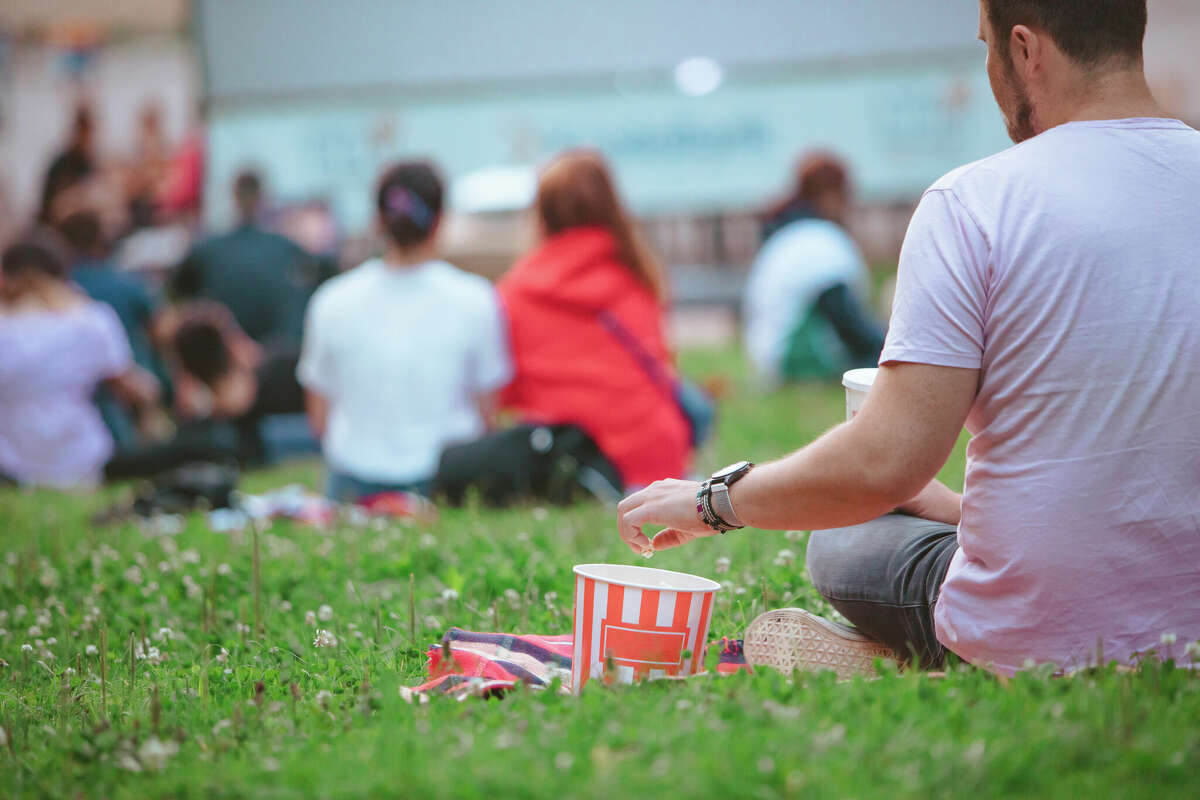 37. Stop and smell the roses at Bayou Bend Collection & Gardens
The beautifully manicured English gardens at Bayou Bend Collection and Gardens are straight out of a fairytale. Perfect for photos or walking through manicured hedges, rose bushes and fountains. Located on the estate in the former home of Houston philanthropist Ima Hogg is one of the most extensive collections of decorative arts and paintings dating from 1628 to 1867. Visitors can experience what it was like to live in that era through a docent-led tour.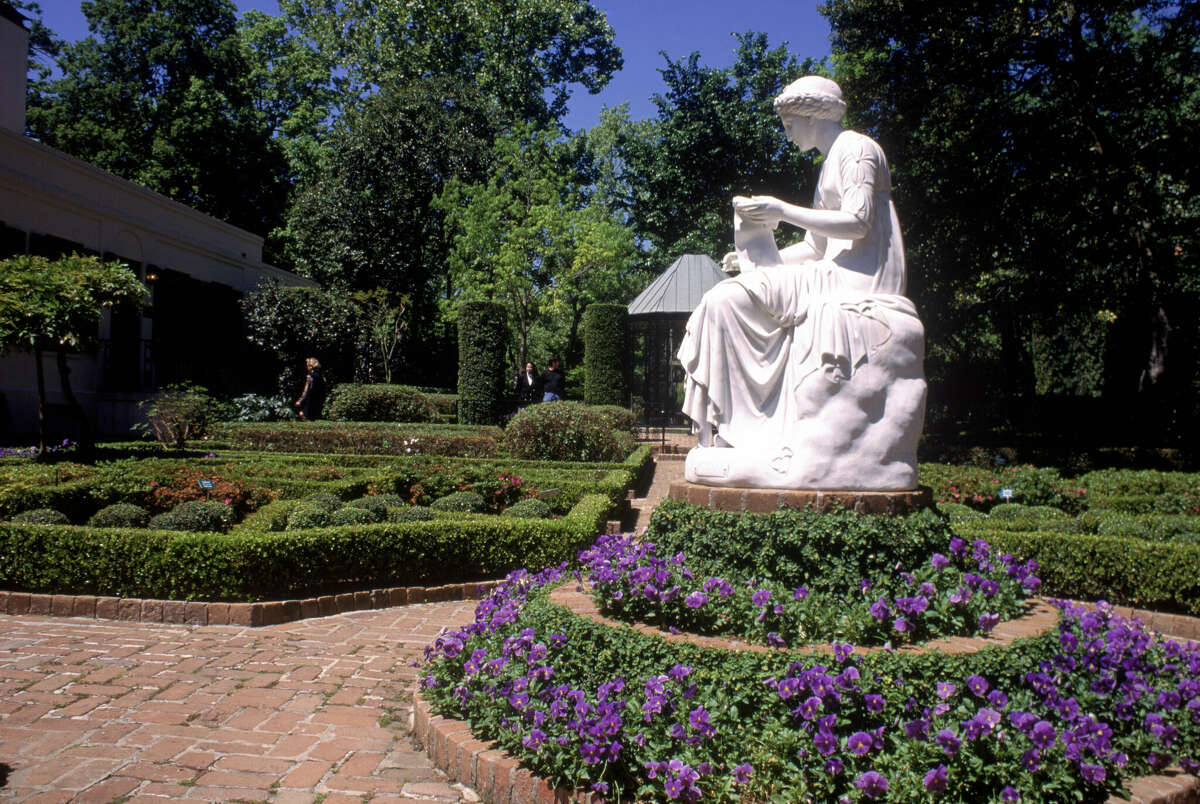 38. Enjoy playtime at the Children's Museum Houston
Looking for fun and educational things to do in Houston with kids? The Children's Museum of Houston has over 90,000 square feet of adventure to discover. There are 14 permanent exhibits at this popular kid-focused attraction, ranging from science and art to a mini tot spot for the littlest ones, and daily programming and summer camps.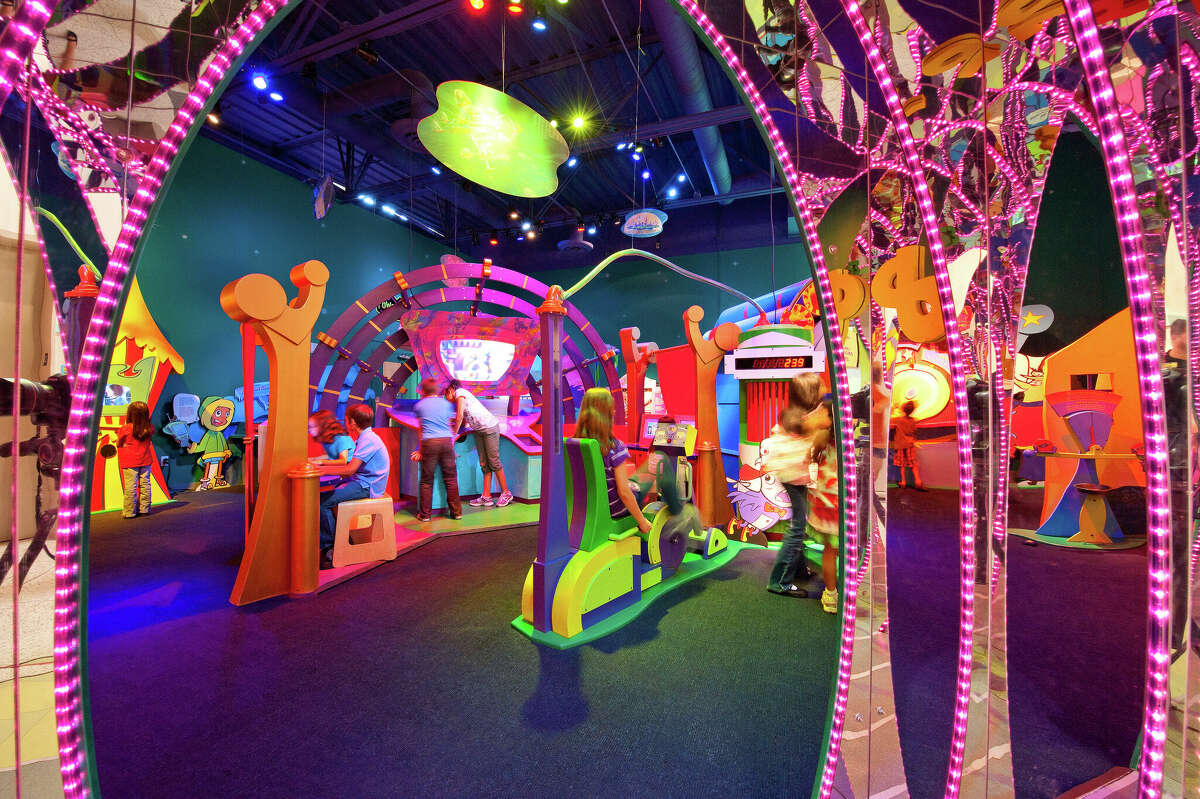 39. Make a splash on Lake Conroe
Located north of downtown, the 21-mile lake is one of the largest recreational bodies of water near Houston. Visitors can spend a day fishing from shore or take advantage of watersports by renting a boat, jet ski, stand-up paddleboard or cycle boat. Catch a sunset on a dinner cruise or dine at one of the lakefront restaurants.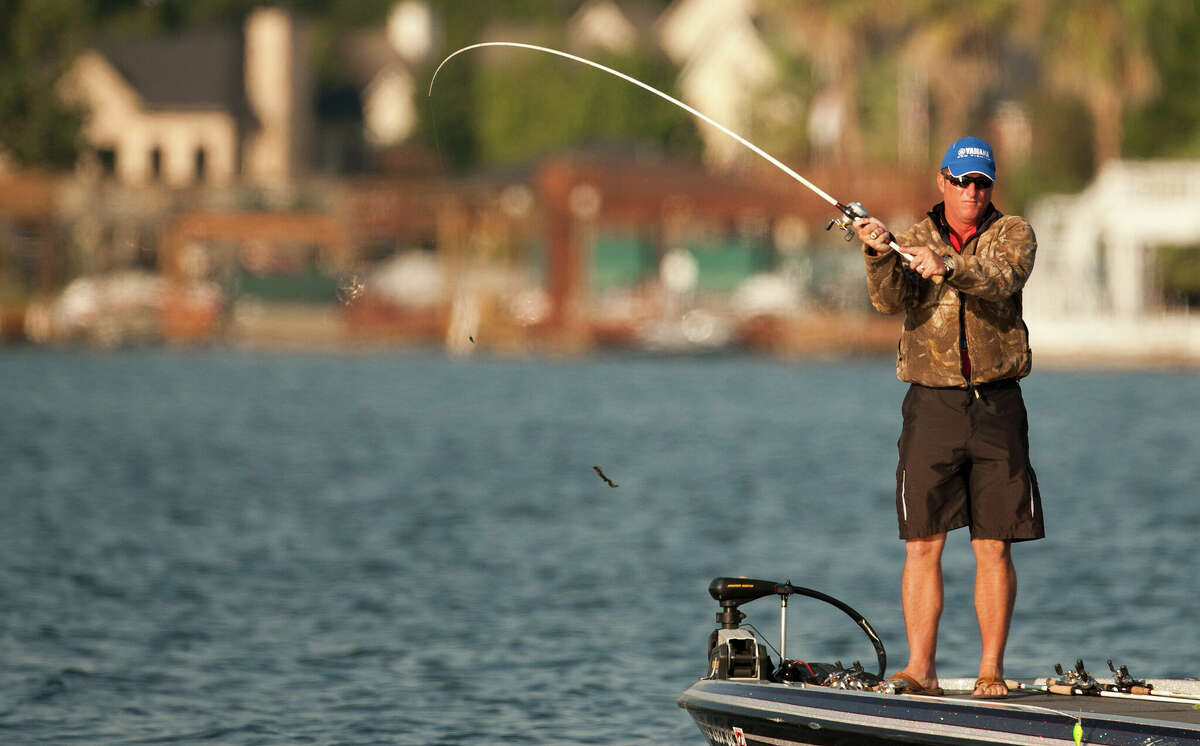 40. Take a self-guided mural tour
It is easier than ever to mural hop using the Houston Mural Map. The website has an exhaustive list of Houston's street-art scene, making each mural's exact location easy to find. Take a picture in front of the famous "Houston is Inspired" mural downtown, or cruise Art Alley Sawyer Yards for an up-close look at the 800-foot-long collaborative mural.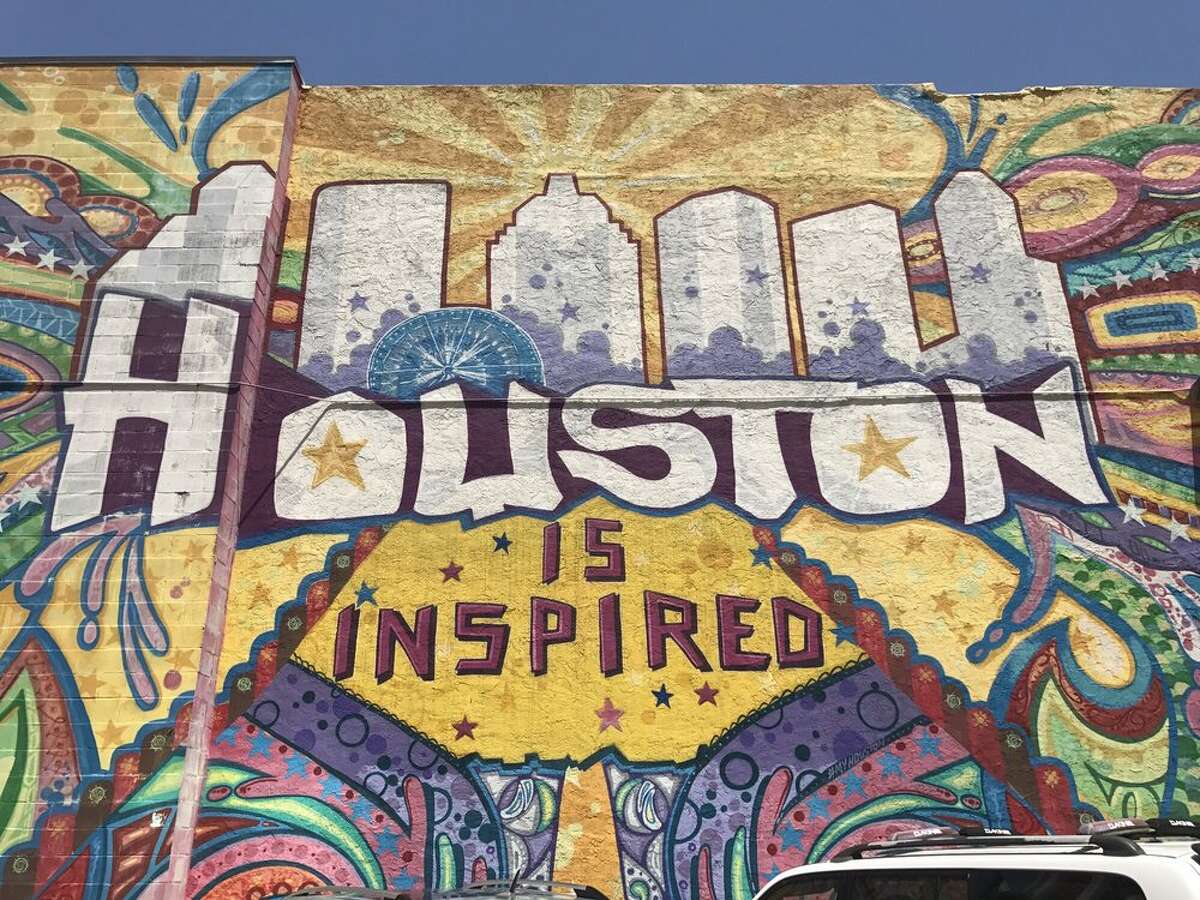 41. Go on an undersea adventure at the Downtown Aquarium
Spend an afternoon gazing at over 300 species of aquatic life from around the world in this 500,000-gallon underwater oasis. Get a panoramic view of Houston on the aquarium's giant Ferris wheel or catch a train ride through a 200,000-gallon shark tank. Located downtown, the aquarium is a fun thing to do in Houston and a great place for indoor and outdoor activities and education.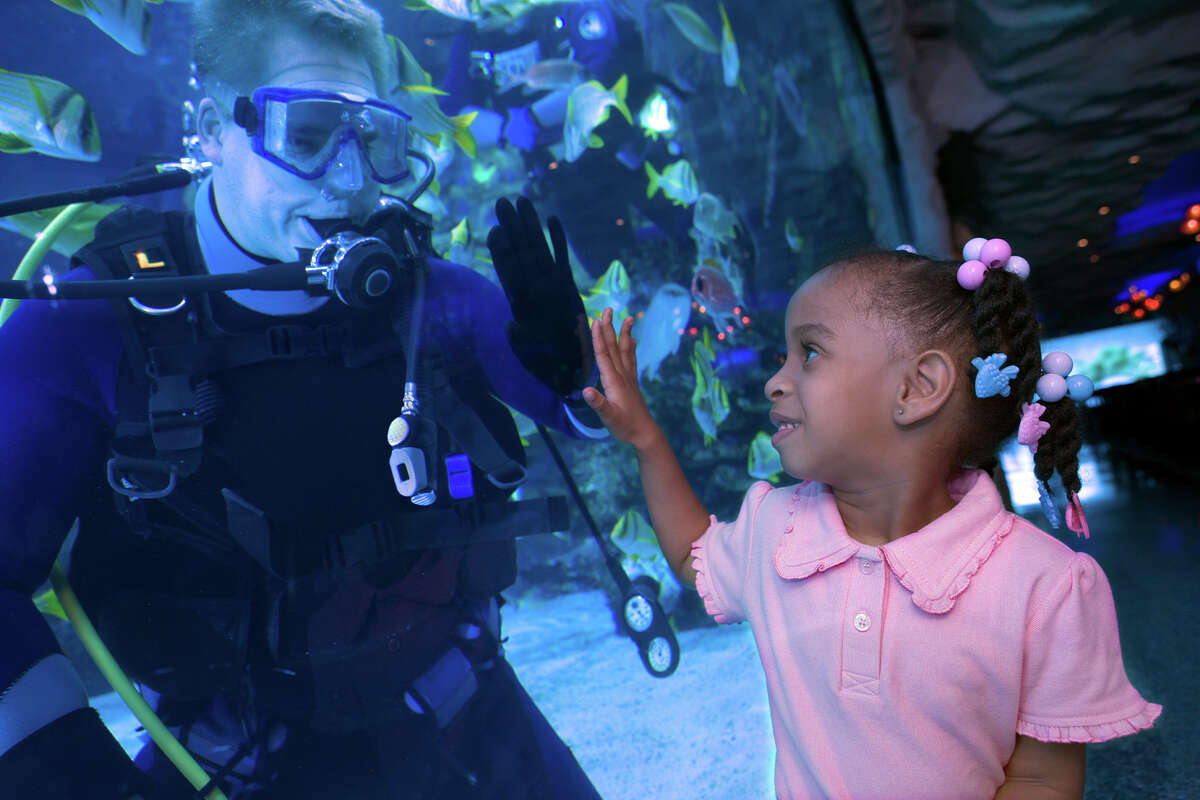 42. Visit historic Market Square Park
Take a stroll through this downtown urban park and imagine its century-old past as home to Houston's first city hall and an open-air produce and fish market. What used to be Houston's original town center is now a vibrant space for art, outdoor concerts and public events.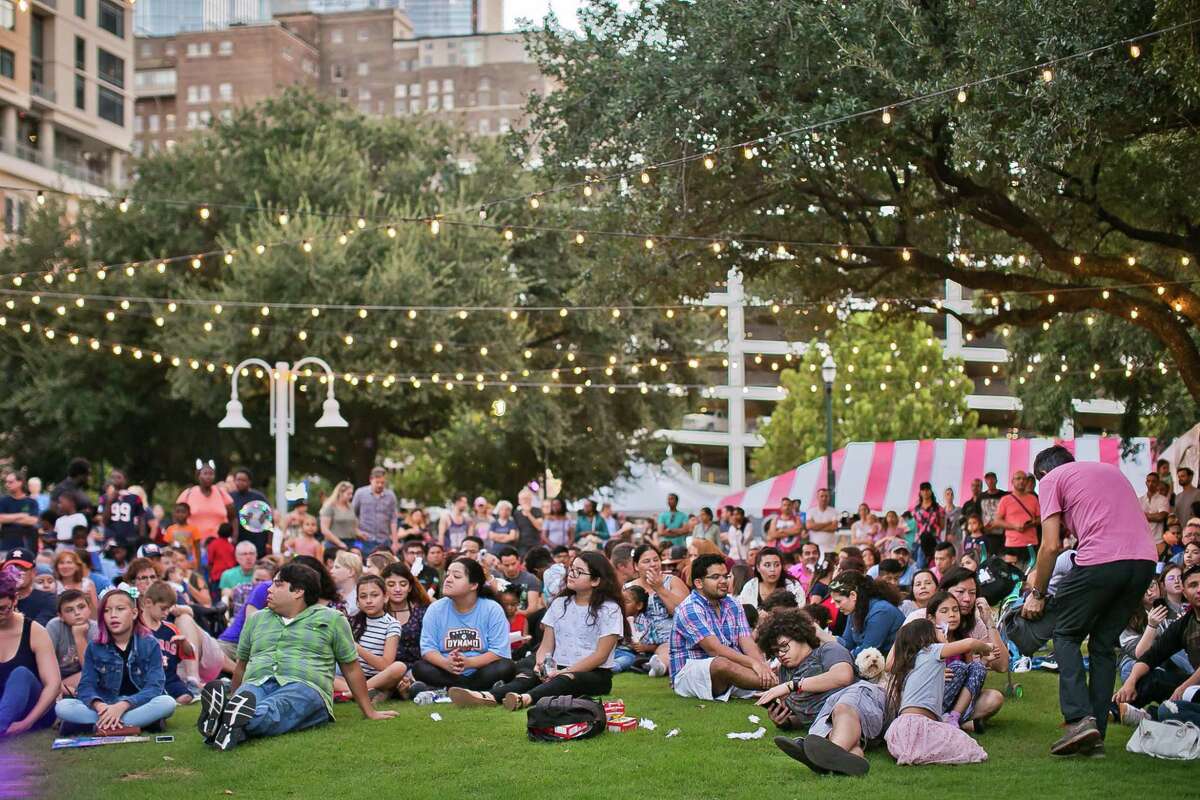 43. Spend time unleashed at Houston's dog parks
Everyone needs to exercise and socialize, including our dogs. Dog parks are an excellent place for our furry friends to burn energy off-leash, work on social skills and take a swim. There are dog parks all over the city, but these three are often recognized as top of the heap: Millie Bush Dog Park, Danny Jackson Family Dog Park and Congressman Bill Archer Dog Park.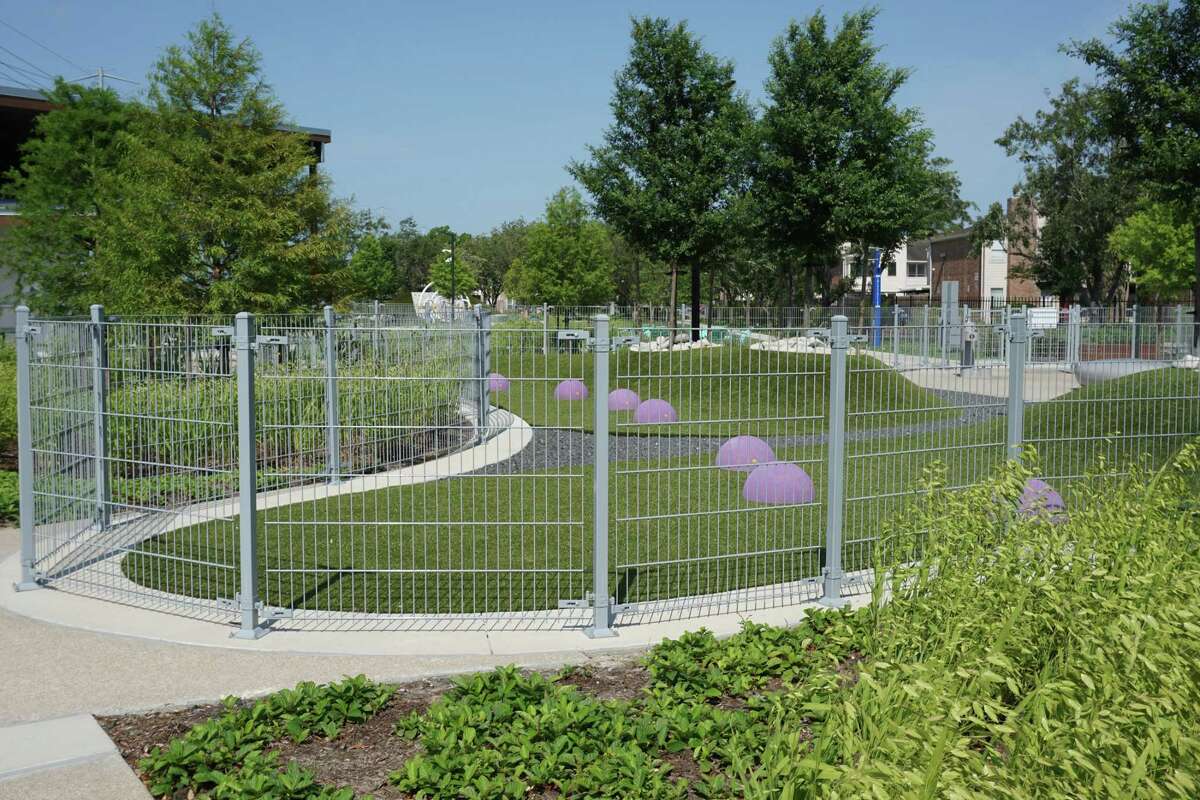 44. Explore the Bayou City on two wheels
The City of Houston's bike-sharing program, BCycle, lets riders rent a bike, ride it and then dock it at one of dozens of docking stations around the city. Renting a BCycle is the perfect way to explore an area without worrying about traffic or parking—and to help the environment a little.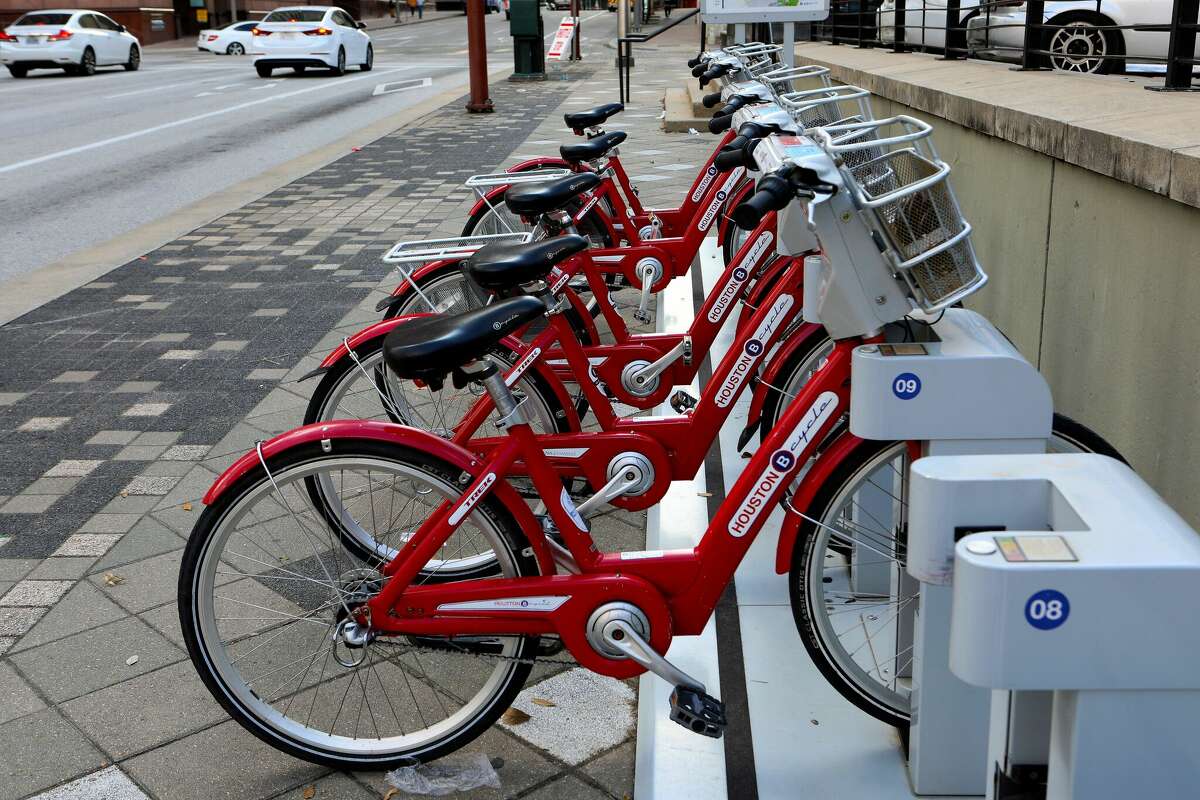 45. Catch up with a gator at Brazos Bend State Park
Located just outside Houston, Brazos Bend State Park offers visitors a great way to trade in city life for hiking, biking, camping, bird watching or getting a glimpse of the park's enormous reptiles, the American alligator. Typically sunning themselves around 40-Acre Lake and Elm Lake, the park's largest bodies of water, it is easy to see the prehistoric-looking creatures in their natural environment at Brazos Bend.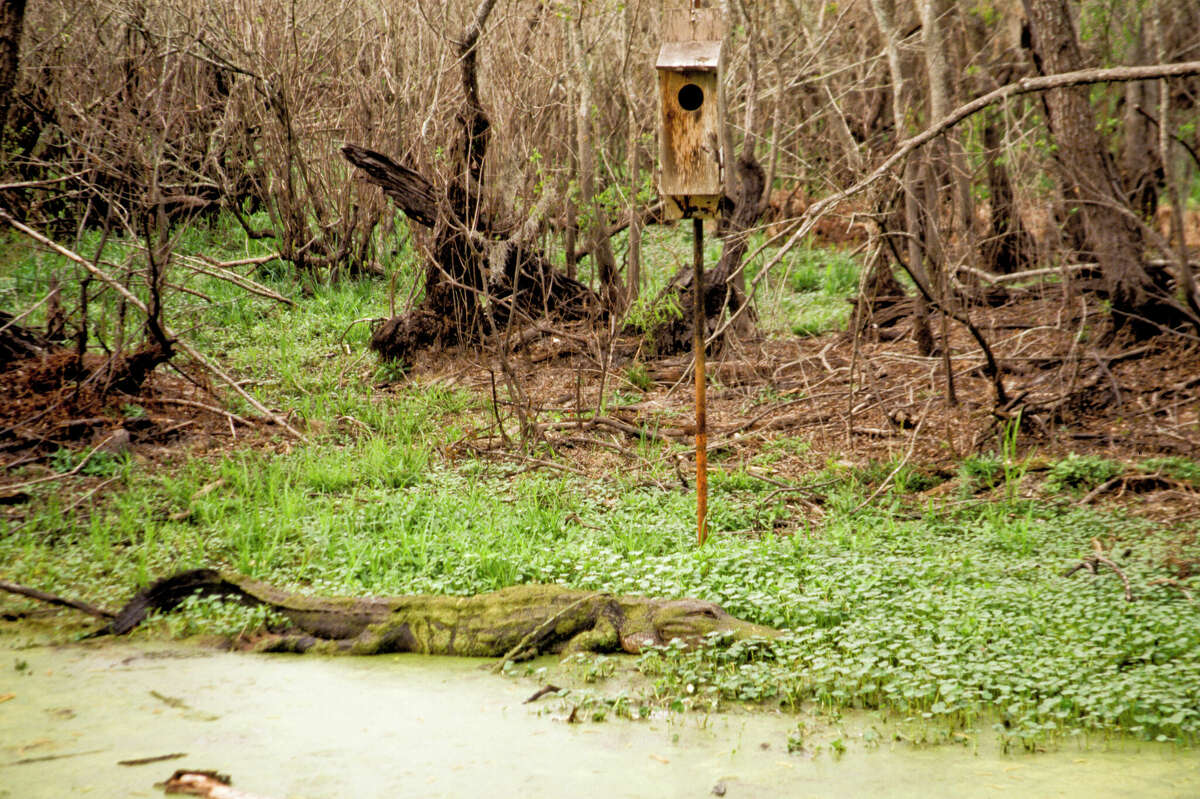 46. Immerse yourself in Houston's Museum District
Home to 19 museums in a 1.5-mile radius, Houston's Museum District has four walkable zones making it easy to navigate and ideal for museum hopping. Visitors have the opportunity to explore everything from the Houston Health Museum and Asia Society Texas to the Houston Museum of African American Culture or the Houston Museum for Contemporary Craft. Several museums are always free, while many offer free admission on Thursdays.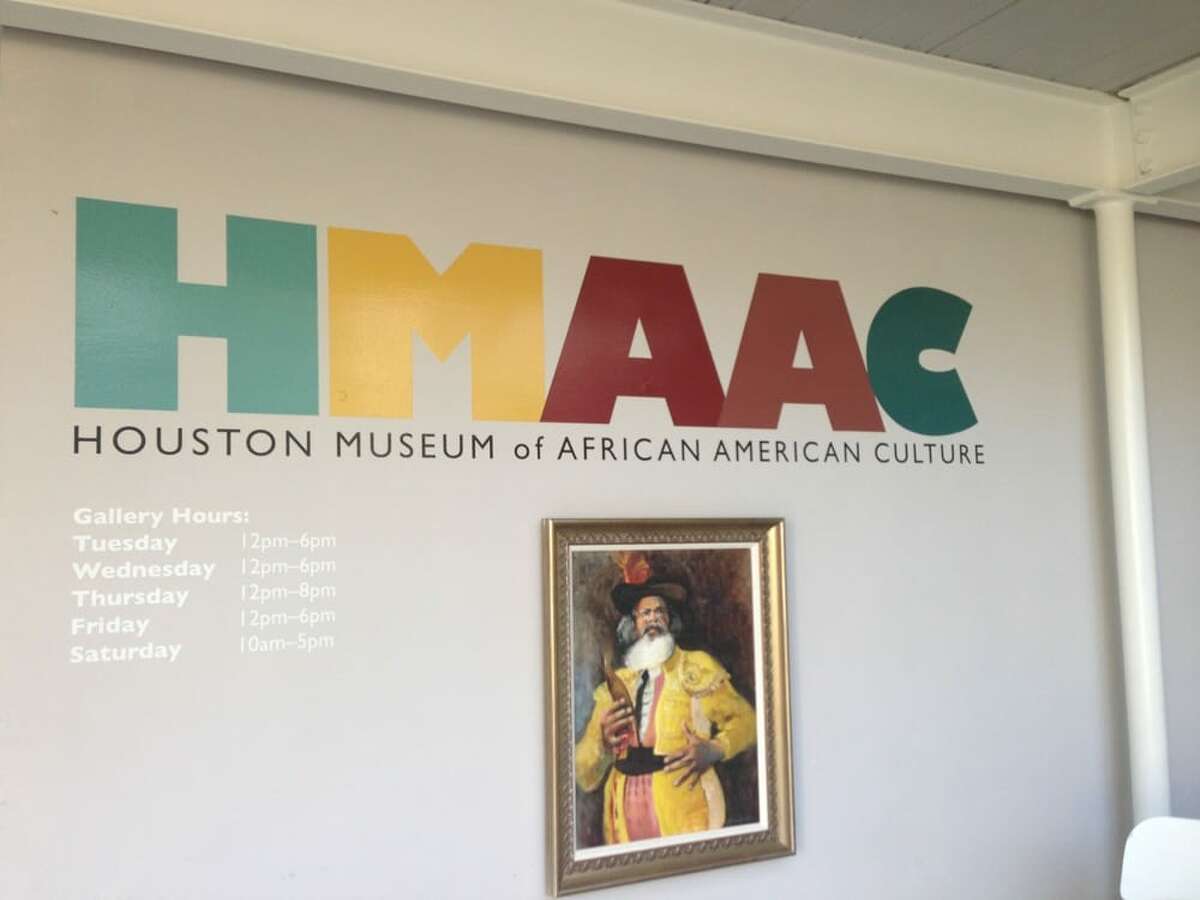 47. Get wet and wild at a
water

park

With so many water parks to visit, the smell of sunscreen and chlorine might be the official scent of summer in H-Town. Typhoon Texas and Six Flags Hurricane Harbor Splashtown are two of the largest water parks in Houston. However, Big Rivers Waterpark in New Caney, Pirates Bay Waterpark in Baytown and Schlitterbahn Waterpark in Galveston are also worth visiting on a hot summer day.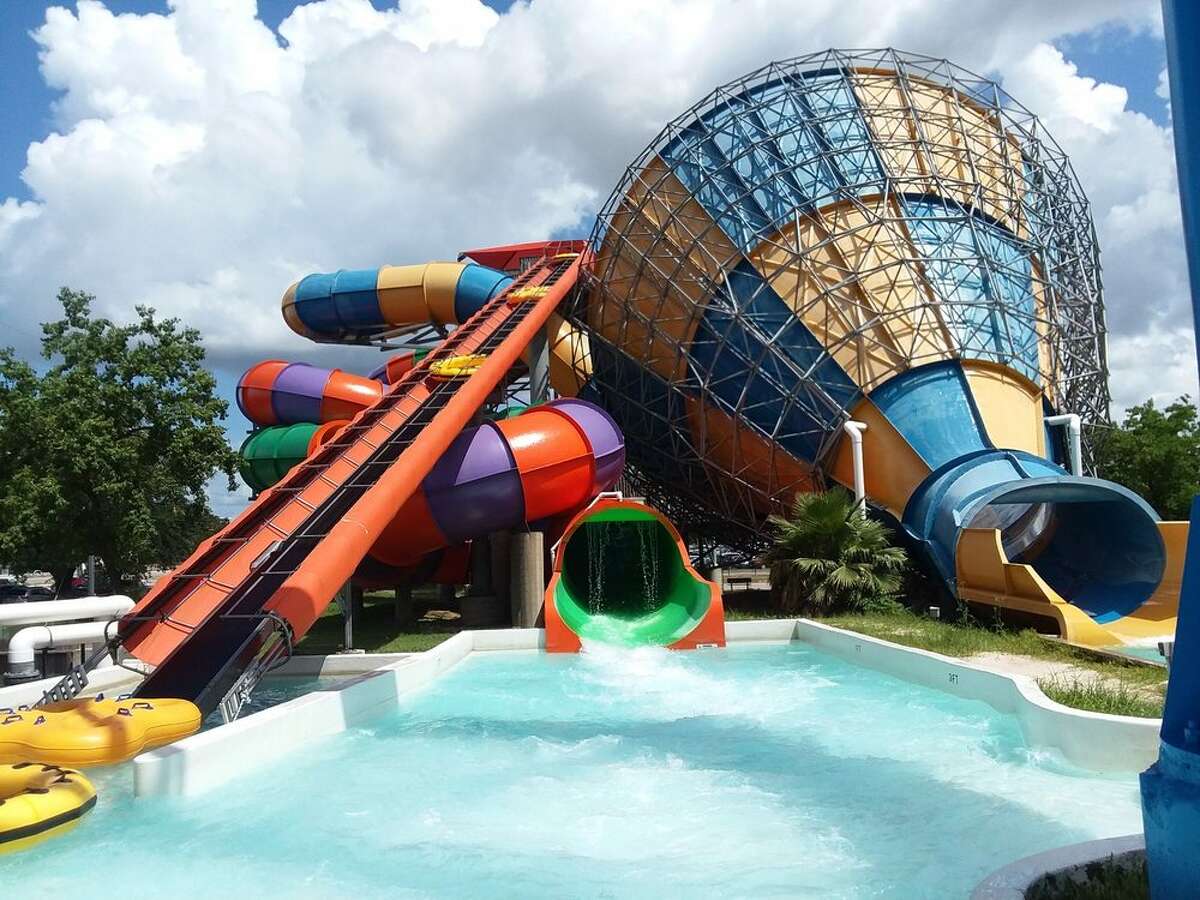 48. Kayak on Buffalo Bayou
Get a scenic view of Houston via its main waterway, Buffalo Bayou. Snaking past miles of trails and parks, viewing the city from this unique vantage point is quite an experience. Kayak rentals and tours are available from several companies, including Bayou City Adventures, located in the Buffalo Bayou Park Welcome Center.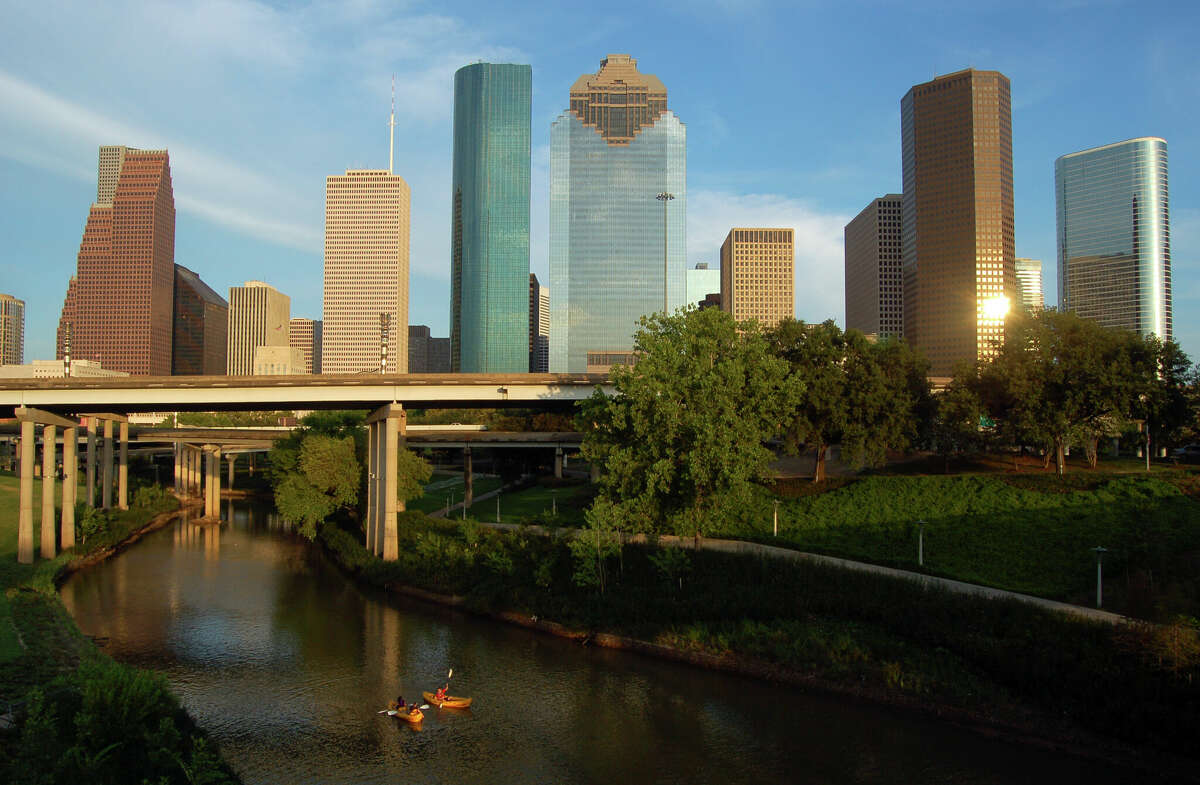 49. Experience tranquility at the Rothko Chapel
Commissioned by John and Dominique de Menil as a place where Houstonians of all faiths could visit for a spiritual experience, the non-denominational chapel has become one of the most visited landmarks in Houston. It is also considered a significant work of modern art because of the 14 large canvases painted by legendary abstract artist Mark Rothko lending themselves to the peaceful surroundings.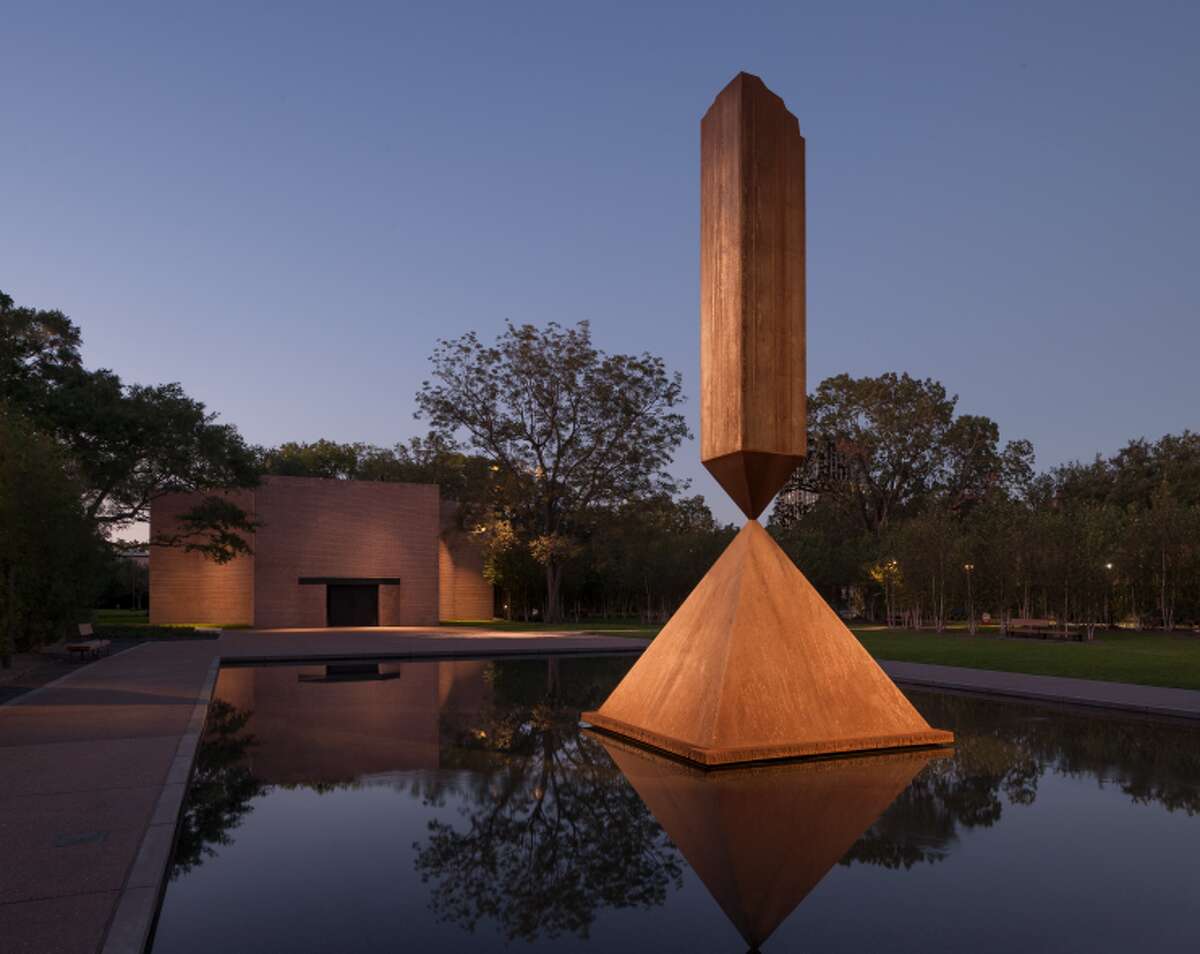 50. Ahoy, matey! Take a boat cruise around the Port of Houston
A popular free attraction near Houston is the leisurely 90-minute educational boat cruise along the Houston Ship Channel. During the Sam Houston Boat Tour, guests learn about one of the busiest ports in the U.S. and the maritime industry in general.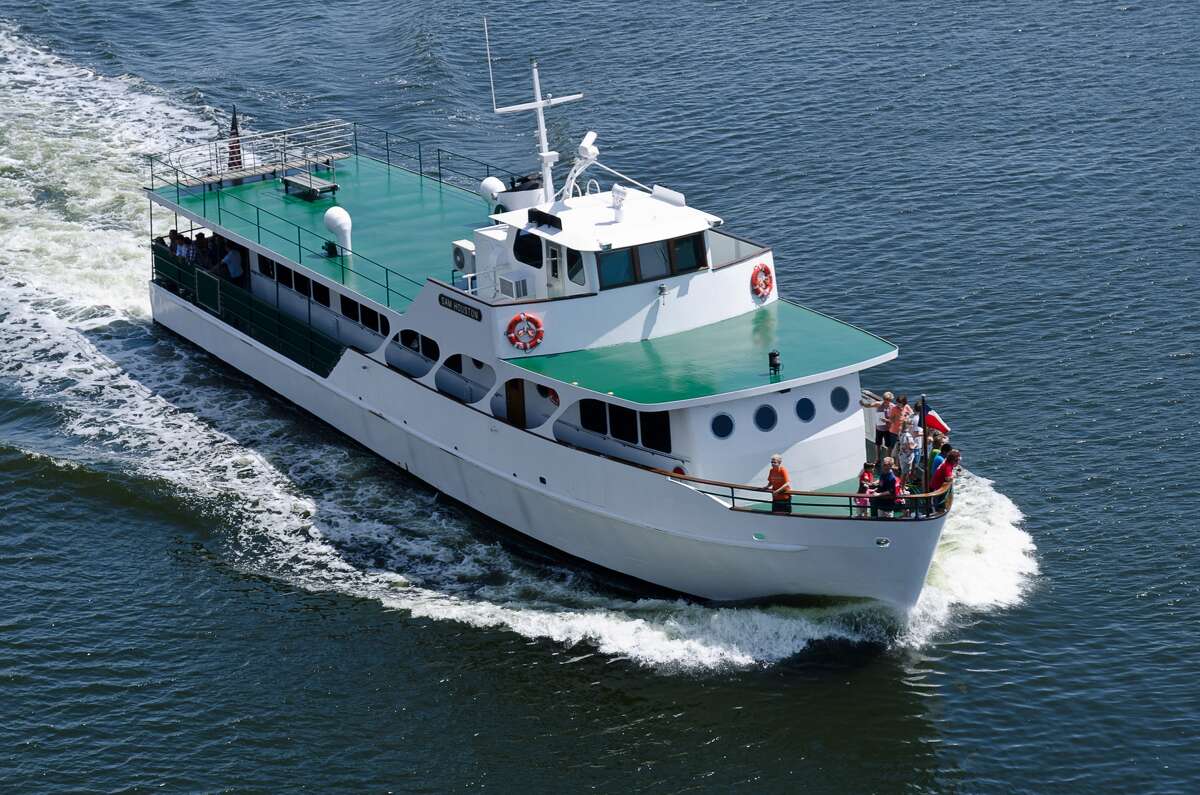 More Lifestyle + Entertainment
Source: chron.com