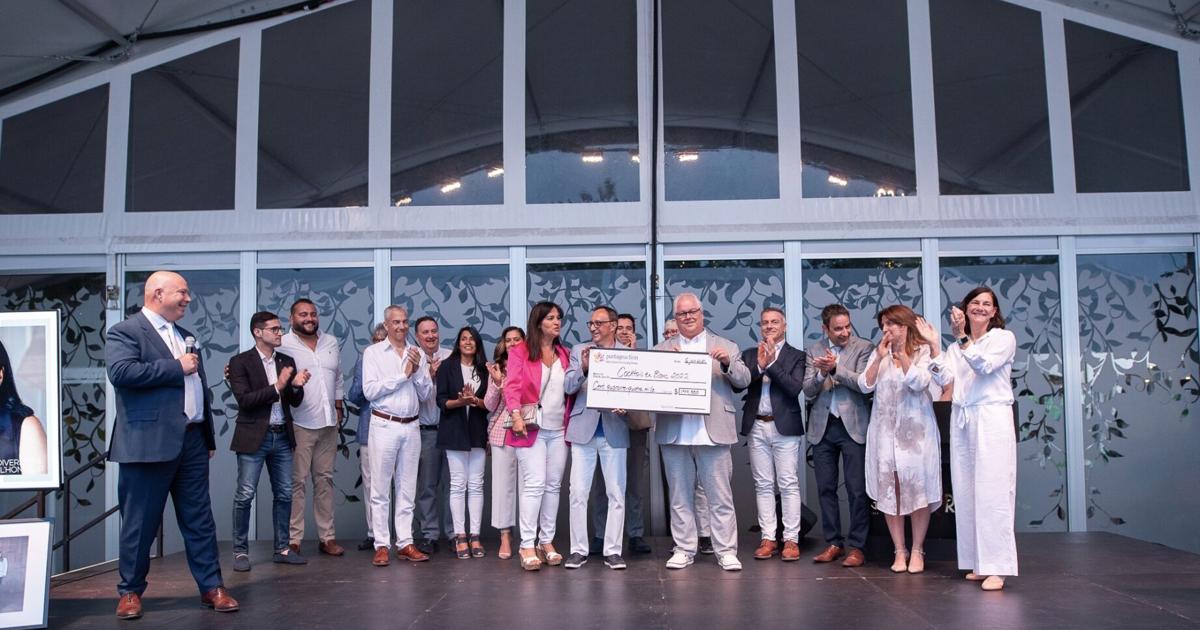 West Island Community Shares hosted its first in-person fundraising event in two years – the 'Cocktail en blanc' – and raised $144,000.
Close to 250 guests attended the fundraiser which focused on the theme of honouring diversity, equity and inclusion. The event highlighted personal stories of individuals and employers who strive to create more inclusive workplaces that support the success of all people, regardless of background.
"Change won't happen overnight, but these individuals and their employers are taking huge strides on creating a workplace where everyone feels comfortable being themselves," said Sophie McCann, Executive Director of West Island Community Shares. "We're hoping that the community will be inspired by our honourees who lead the change, and will take their own actions to make their workplace a more inclusive environment."
National Bank of Canada, Pfizer Canada, Spinelli, RBC Royal Bank, Baylis Medical Technologies, Broccolini and TD Bank honourees were at the event to highlight their contributions to the evening and to underline their initiatives on making diversity a priority.
"I came to Canada 32 years ago. A country in which I have been able to build an extraordinary life and which offers a promising future for my children," said Tony Aksa, Vice President of Strategic Market Development at National Bank. "That is why I strive to pay it forward, whether it is by getting involved in the community or by ensuring that other immigrants have the best possible conditions for success."
Source: thesuburban.com