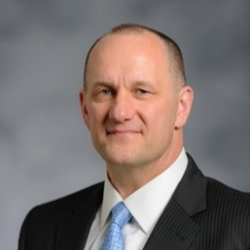 "Avaneer Health is well on its way to transforming healthcare so the industry can become truly interoperable," said Rostock.
CHICAGO (PRWEB) June 14, 2022
Avaneer Health, a fully interoperable, participant-based network developed for and by the healthcare industry, today announced that Joseph "Joe" Rostock has joined the executive team at Avaneer Health as Chief Operating Officer.
Rostock will lead the engineering, infrastructure, client integration and operations teams. He will oversee the development of Avaneer solutions, client integrations with the Avaneer Network and the launch of client solutions on the Avaneer Solution Exchange, a marketplace for innovators with solutions that would benefit from connections with payers and providers.
"Joe has built technology infrastructure, processes, and teams for rapidly-scaling healthcare companies and he understands the challenges of data fluidity in our industry today," said Stuart Hanson, CEO of Avaneer Health. "We're excited to add another leader to our team that shares our passion for improving care experiences while reducing complex administrative processes. He is a seasoned healthcare industry expert and brings an impressive reputation for unlocking and optimizing technology solutions and operations."
"Avaneer Health is well on its way to transforming healthcare so the industry can become truly interoperable," said Rostock. "I am honored to help lead the effort to build a blockchain-enabled network for healthcare that will enable providers, payers and patients to share administrative and clinical data with confidence, trust and transparency."
Rostock joins Avaneer Health from Allscripts, where he served as Chief Technology Officer and Senior Vice President, Product Engineering and Digital Transformation. He has also held several executive positions at ComScore, Verizon Communications and Inovalon, where he was responsible for designing and growing tech products and services across business lines.
About Avaneer Health
Avaneer Health is a participant-based, inclusive and secure network designed for and by healthcare to drive efficiencies and optimize care for people across their lifetimes. Built on blockchain and FHIR technology, the Avaneer Health network provides access to the data needed for transparency and interoperability in healthcare. In addition to a robust marketplace designed for innovation, Avaneer Health offers solutions for payer-to-payer data exchange, eligibility, prior authorization, and more. Avaneer Health was founded in 2020 by a consortium of industry leaders, including Aetna, a CVS Health company, Anthem, Cleveland Clinic, Health Care Service Corporation, a Mutual Legal Reserve Company (HCSC), IBM, The PNC Financial Services Group, Inc., and Sentara Healthcare. With continuing support from the biggest players in healthcare, Avaneer Health will play a key role in transforming how the industry operates to address consumers' needs more efficiently and effectively. For more information visit http://www.AvaneerHealth.com follow Avaneer Health on Twitter @AvaneerHealth.
Share article on social media or email:
Source: prweb.com