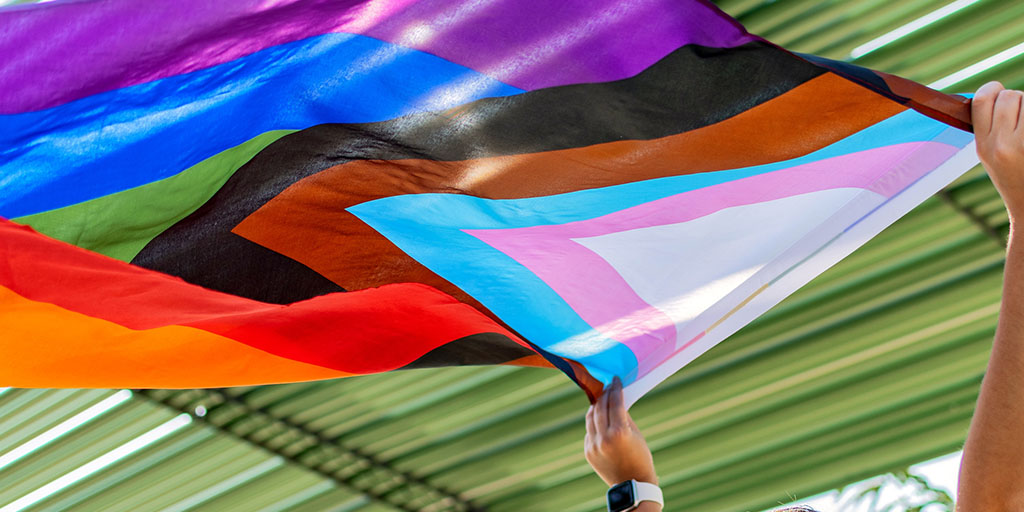 The network serves the LGBT community in other ways, including through various sponsorships and initiatives with leading non-profits around the globe. One such organization is The New York LGBT Community Center, a local outreach provider in New York City's Greenwich Village that since 1983 has offered the LGBT+ community advocacy, and health, wellness and family support programs, as well as cultural events.
The partnership is about more than financial support, though that has proved critical, particularly during the pandemic. "We love working with an institution that believes in intersectional inclusivity and allyship, and it's been clear to me that that has been foundational at Morgan Stanley," says Glennda Testone, Executive Director of The Center.
Similarly, the firm has committed its talent and resources to support the Ali Forney Center, the largest agency in the country dedicated to homeless LGBT+ youth, which provides meals, housing and medical and mental health services to nearly 2,000 young people a year.
In Singapore (as well as in Hong Kong) the firm sponsors Pink Dot, a groundbreaking rally and fundraising event for the LGBT+ community there that began in 2009 as the country's first open-air LGBT+ supportive event, while in India, it supports the KASHISH Mumbai International Queer Film Festival, South Asia's largest LGBT+ film festival, since 2019. "The festival, which this year screened 184 films from 53 countries, draws thousands of people from all backgrounds, not just LGBT+ community," says Chitra Krishnan, a Vice President in Operations Technology and Co-chair of the India Pride & Ally Network. This year Morgan Stanley sponsored a corporate roundtable on the topic of D&I at the event.
In Europe, the network's Glasgow chapter supports Stonewall, an LGBT+ rights organization that aims to drive positive change in public attitudes and public policy, including working for a legally enforceable ban on conversion therapy across the UK and promoting LGBT+ equality in the workplace. The network's London chapter, which was luanched in 2003 as GLEAMS, Gay and Lesbian Employees at Morgan Stanley, recently partnered with Just Like Us, a non-profit that works with schools across the UK to improve the lives of LGBT+ young people. Among their many initiatives: a program whereby trained volunteers, visit middle and high schools to talk about growing up LGBT+ and allyship. "Morgan Stanley has always made youth a focus of their efforts to give back, and by partnering with Just Like Us and helping to train their ambassadors, we allow them to reach many more students with their supportive, positive messaging," says Michael Horridge, an Executive Director in our Fixed Income Division in London and Chair, Europe, Middle East and Africa (EMEA) Pride & Ally Network..
Source: morganstanley.com