Jupiter Fund Management – Andrew Formica has announced his retirement from his role as chief executive officer and as a director of the company with effect from 1 October 2022. He will be succeeded by Matthew Beesley, the group's chief investment officer, who will take up the role of CEO with effect from that time, subject to customary regulatory approvals.
Beesley will be appointed to the board of the company and promoted to deputy CEO with immediate effect. He will retain his global CIO responsibilities during the transition.Formica will relocate back to Australia but will remain in the business until 30 June 2023 to ensure a smooth leadership transition and to assist with several strategic objectives, including supporting the Asian business and development of Jupiter's Australian market offering.
In addition, whilst he remains employed with the group, Formica will remain on the board of NZS Capital as the company's representative.
Before Beesley joined Jupiter in January 2022 he served as CIO of Artemis Investment Management specialising in investments and equities. Before that he served as the head of investments and head of equities at GAM Investments, and as head of global equities at Henderson Global Investors.
---
ABP – Corien Wortmann will leave the board of the Netherlands' civil service pension scheme ABP at the end of the year after eight years of service. Wortmann was ABP's most prominent executive until ABP switched to a two-tier board at the start of this year, with Wortmann assuming a non-executive role.
Wortmann already took her decision to leave ABP last year after her second term as an executive would end, according to an ABP spokesperson.
Before joining ABP, Wortmann served two terms as a member of the European Parliament for the Christian Democrats. She has also had a non-executive board role at insurance firm Aegon since 2014.
---
Church Commissioners for England – Sofia Bartholdy has been appointed as net zero lead, a new role in the Commissioners' responsible investment team. Bartholdy will report to Bess Joffe, head of responsible investment.
Bartholdy will lead the Church Commissioners' carbon foot print work, climate risk and 2050 net zero goal alignment and work closely with the private equities team to help drive outcomes that create value in and alignment with the Commissioners' ESG focussed portfolio. She will also continue and further develop the Commissioners' work on measuring its environmental and social impact.
She joins from Tesco Pensions Investment, prior to which she worked at Principles for Responsible Investment.
---
Impax Asset Management – The asset manager has announced the appointment of Charles French as deputy chief investment officer, listed equities, and Annette Wilson as non-executive director.
French joins from Newton Investment Management, where he has built a career as an analyst and portfolio manager and held the positions of head of multi asset, head of investment/deputy CIO, and most recently, head of equity opportunities.
At Impax, French will work alongside fellow deputy CIO, listed equities, Hubert Aarts to support Bruce Jenkyn-Jones, CIO, listed equities. Together they are tasked with leading and growing the listed equities team, including research, idea generation, portfolio management, ESG integration, and trading.
Wilson will sit on the company's audit and risk and remuneration committees. She has spent over 20 years in the private equity and venture capital sector. She is a former partner and chief operating officer of Finch Capital and was founding chief financial officer of Palamon Capital Partners, a European growth investor.
---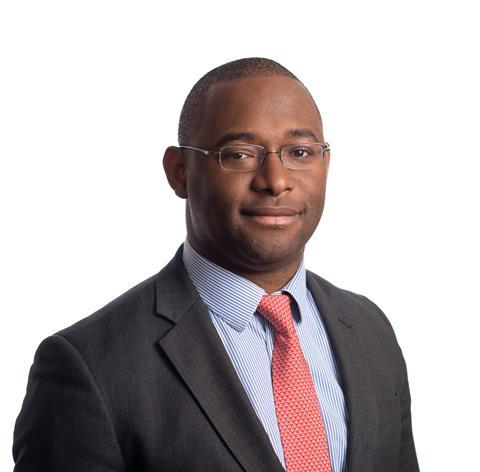 Goldman Sachs Asset Management – Cyprian Njamma has joined the firm's fiduciary management business as an executive director, based in London. He has more than 17 years of experience working with UK pension schemes.
He will be a lead portfolio manager focused on providing investment advice and strategy for the firm's UK fiduciary management client base.
Prior to joining the firm, Njamma was a director of client strategy at SEI Investments (Europe) within its fiduciary management business. He was also a trustee director of SEI's £2bn defined contribution master trust. Before his role at SEI, Njamma spent the first five years of his career at both Mercer and Aon.
At Mercer, he was an investment consultant, providing strategic investment advice for pensions schemes and at Aon, he was an associate consultant carrying out pension liability calculations.
He is also a fellow of the Institute of Actuaries.
---
Cardano – Howard Brindle has been appointed as the new chief operating officer (COO) at Cardano. He will join on 23 August to oversee all the company's resources and investments for future growth and efficiency.
Brindle brings more than 20 years of experience in senior operations roles at asset managers and investment banks. Before joining Cardano, he held various roles at USS Investment Management. He joined USS in 2012 and has served as COO, executive board member, and deputy CEO over the past 10 years.
In his most recent position as chief of staff for private markets, Bridle was responsible for running all the asset management and support activities for a £29bn portfolio of mainly directly-held, real assets.
---
AP Pension/Lærernes Pension – Helle Ærendahl Heldbo, head of alternative investments at Danish teachers' pension fund Lærernes Pension, has announced she is leaving the labour-market pension fund after working there for 12 years, and joining AP Pension instead, under the same job title.
"I look forward to joining my new colleagues and am excited about the opportunity of becoming a part of both the great team and the strong investment platform within infrastructure, credit, and private equity," she said in a post on LinkedIn.
Ærendahl Heldbo said she would take up the new role on 1 September.
---
PIMCO – The firm has named Qi Wang, managing director and portfolio manager, as chief investment officer – portfolio implementation. She joins the other members of PIMCO's CIO leadership team – Daniel Ivascyn, group CIO; Marc Seidner, CIO – non-traditional strategies; Andrew Balls, CIO – global; Scott Mather, CIO – core strategies; Mark Kiesel, CIO – credit.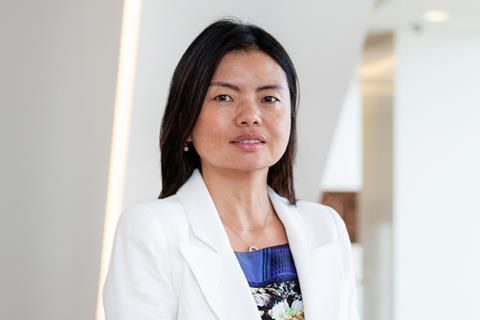 Wang, who has 27 years of investment experience, joined PIMCO in 2010. She will oversee analytics, as well as the newly-created teams of portfolio implementation and data structure and delivery, which will collaborate with portfolio managers and risk managers to strengthen the integration of new technology, analytics, risk management and execution into PIMCO's investment decisions.
In addition, Sudi Mariappa, managing director and portfolio manager, who has led PIMCO's global portfolio risk management, will become global head of analytics. He replaces managing director Ravi Mattu who is retiring from PIMCO after a four-decade career in financial services.
Furthermore, managing director Josh Davis will become global head of risk management.
Mariappa has 34 years of experience in the investment industry and has served in a number of roles at PIMCO including generalist portfolio manager, senior advisory roles to the PM group and led teams managing global bond strategies.
Davis brings to his role almost two decades of broad experience in portfolio management, risk management, team leadership and analytics. His combination of expertise in portfolio construction, asset allocation and analytics gives him a unique understanding of managing risk from both a portfolio management and client perspective.
---
Aon – Maria Johannessen is joining the firm as a senior partner and investment client leader for the London region.
She joins from Mercer where she was a partner working with investment advisory and fiduciary clients as well as large corporate clients. Prior to that, she spent six years as a corporate strategy adviser at PwC, having previously worked at BlackRock Asset Management and UBS Investment Bank.
Johannessen has advised a wide range of clients over her career, ranging from family-owned businesses to major multinational clients, in addition to non-pension fund asset owners such as trust-based organisations.
---
Argentum Fondsinvesteringer – Karin Thorburn, research chair professor of finance at NHH Norwegian School of Economics has announced on LinkedIn that she is becoming a board member of Norwegian private equity asset manager Argentum.
---
Chronos Sustainability – The sustainability advisory firm has made two new hires. Rebecca Drury has been appointed as manager, biodiversity and nature, while Chup Priovashini has joined as a research analyst within its responsible investment team.
Drury joins Chronos from Fauna & Flora International (FFI), where she was head of wildlife trade. Priovashini is a specialist research analyst with an interest in human geography and the environment.
---
RSR Partners – The board recruiting and executive search firm will see its founder, Russell S. Reynolds, Jr., transition from executive chair to chair emeritus. He will be succeeded by Todd Ruppert as non-executive chair.
Ruppert has been a member of RSR Partners' advisory board for several years. He is currently the founder and CEO of Ruppert International, a firm with diversified interests globally in various fields including strategy consulting and financial services. He retired from T. Rowe Price, the global asset management firm, where he was CEO and president of T. Rowe Price Global Investment Services, co-president, T. Rowe Price International, and a member of the operating steering committee of the T. Rowe Price group.
Source: ipe.com