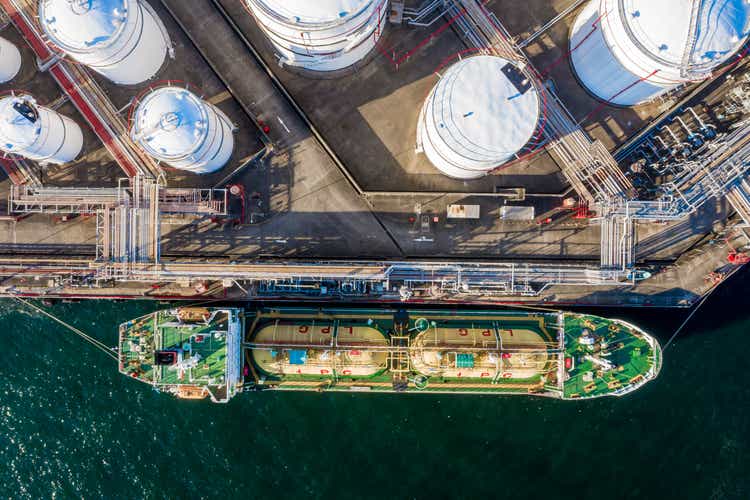 Excelerate Energy (NYSE:EE) is one of Tuesday's rare gainers in the oil and gas sector, +5.7% after Wells Fargo upgraded shares to Overweight from Equal Weight with a $29 price target, following its 20% decline since the April IPO.
Excelerate's (EE) fundamental story remains intact, Wells Fargo's Michael Blum writes, as the company owns ~20% of the world's FSRU fleet and should benefit from strong demand from Asia and Europe's desire to reduce its reliance on Russian natural gas.
Blum forecasts a four-year EBITDA compound annual growth rate of 18% predicated on Excelerate's (EE) three primary projects in development achieving final investment decisions: Filipinas LNG Gateway, the Vlora LNG terminal in Albania, and the Payra LNG terminal in Bangladesh.
Most oil and gas related are caught up in a rout today, as U.S. crude plunges below $100/bbl.
Source: seekingalpha.com