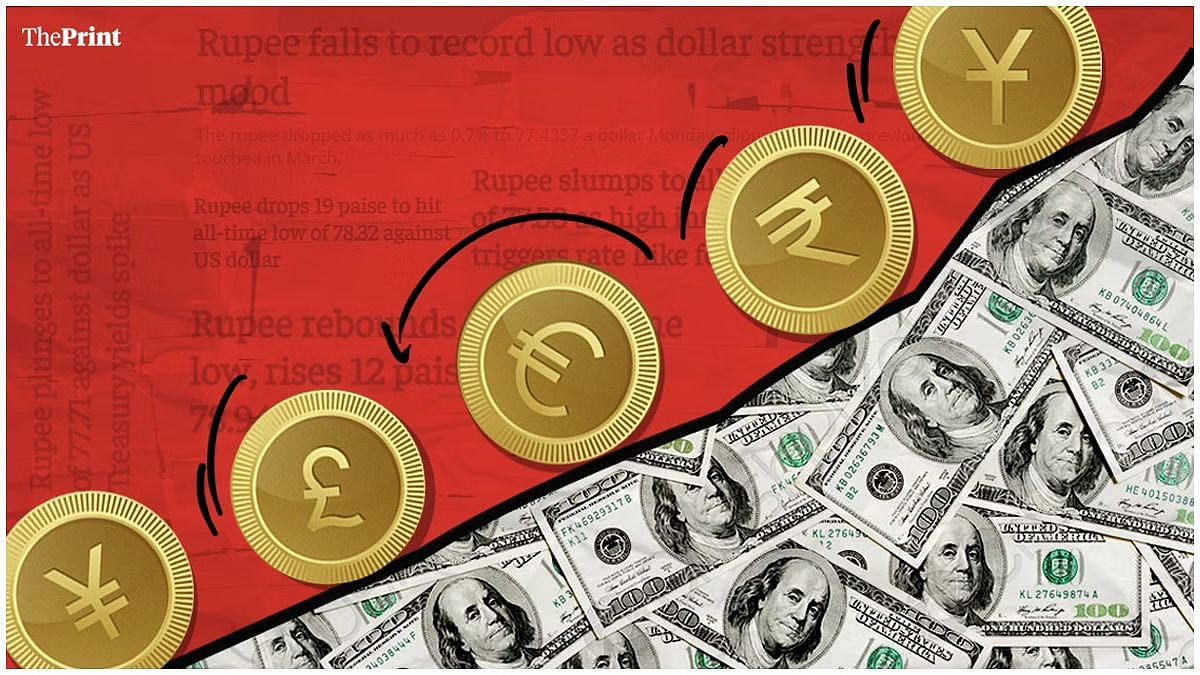 Inflation has taken the US—the financial superpower of the world—by storm. Its annual inflation rate rose to 9.1 per cent in June 2022—the highest the country has witnessed since November 1981. This spike in inflation is due to multiple reasons, including an unprecedented rise in energy prices due to the Russia-Ukraine conflict, supply chain issues caused by the Covid-19 pandemic and higher food prices because of severe natural calamities.
This hot streak of inflation is proving to be quite disruptive to the US economy and thus, has become public enemy number one for the US Federal Reserve. With sights set on combatting (and conquering) this enemy, the Federal Reserve has opted for a rather aggressive approach—assertively raise interest rates.
What consequences might that have? For starters, this essentially means that the US might enter a period of recession very soon. Analysts at the Bank of America say there is a 40 per cent chance that recession will strike the US by late 2022 or early 2023. The US, being the capitalist giant that it is, makes up about 30 per cent of the global GDP. Naturally, if any changes occur in the US economy, they won't just affect the US, but also the rest of the world.
So, what lies in store for India? Will a recession in the US have any impact on the other side of the world? The short answer is yes. There are multiple areas in which India can be affected if a (seemingly imminent) recession occurs in the US.
---
Also Read: Jolted by Lanka, Pakistan, Bangladesh, Bhutan 'taking steps to strengthen economy', says FM Dorji
---
Falling rupee, GDP
Since 2022 started, India's currency has been weakening fast. The Rupee touched a historic low of 80.06 to a US dollar last week from 74.25 in January this year. NR Bhanumurthy, Vice Chancellor of Dr B.R. Ambedkar School of Economics University, told Kamalika Ghosh of Outlook magazine that the US Federal Reserve's decision to hike interest rates would "in turn put pressure on the Reserve Bank of India (RBI) to hike India's interest rate further, as there would be an impact on the balance of payment, which would put pressure on government bond yield" and weaken the Indian rupee even further.
Around 18 per cent of India's merchandise exports and 60 per cent of IT and ITeS exports are dependent on the US market. This heavy dependence would lead to a slump in trade and affect exports quite a bit, according to Madan Sabnavis, chief economist at Bank of Baroda. The slowdown of the US economy will play a strong role in the downfall of India's GDP. Long-term trends confirm that India's GDP growth rate is going to slip more than 7.2 per cent in FY23, which was the original estimation. Like dominos, a fall in GDP growth rate means that revenue resources for India will be adversely affected and a downward slope would soon start to appear in its growth trajectory.
---
Also Read: UK PM race: Sunak, Truss feel heat over cost-of-living crisis
---
The looming risk of unemployment
External factors such as the predicted recession in the US would further contribute to the chronic job crisis that shows little to no sign of improvement, and exacerbate pre-Covid issues of hunger, poverty and income disparity. The prolonged pandemic has only worsened these conditions. The service sector, which contributes to 50 per cent of India's GDP, is set to take a massive hit in the form of layoffs and unemployment.
The US Federal Reserve is using an induced recession as a weapon to tackle inflation. Although considering weapons, this one is very much a double-edged sword. Rohit Azad, Professor of Economics at Jawaharlal Nehru University, told Kamalika Ghosh of Outlook magazine that although the US is hiking interest rates to tackle inflation, "it would impact the global economy in multiple ways. They may perhaps succeed in controlling inflation, but the very nature of the move will come at the cost of growth. Finances flowing out would have a devastating impact on developing economies. In that case, their currency would depreciate, making inflation much higher."
If it is any consolation, experts say that the possible recession will be mild and short-lived. Thankfully, the country's domestic economic factors can insulate India from any major negative impact. Having said that, no matter how insulated India is, it is still going to be caught up in the winds set in motion in the West. Being prepared for it is all that matters.
Asha Jadeja is a Silicon Valley-based entrepreneur, venture capitalist, philanthropist and a 'change agent.'
(Edited by Zoya Bhatti)
Source: theprint.in