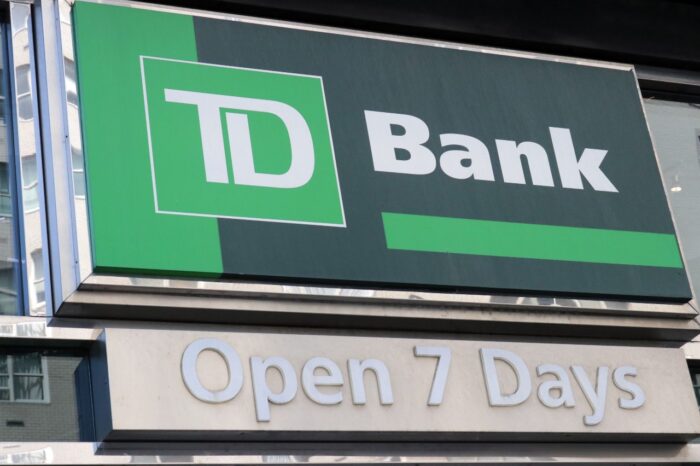 TD Bank class action overview:
Who:

A Florida resident is suing TD Bank.

Why:

The plaintiff says TD Bank illegally and fraudulently opened accounts for people without their consent.

Where:

The lawsuit was filed in a Florida federal court.
---
Consumers who have never banked with TD Bank discovered that TD Bank opened fraudulent accounts using their identity and personal information, a new class action lawsuit alleges.
Plaintiff Alba Herrera filed the class action lawsuit against TD Bank, N.A. Sept. 6 in a Florida federal court, alleging violations of the Fair Credit Reporting Act.
According to the lawsuit, TD Bank has a practice of allowing unauthorized accounts to be opened without minimal verification or security authentication procedures.
Most recently, unauthorized third parties capitalized on TD Bank's "loose practices" by using TD Bank's Online Banking platform to open fraudulent checking and savings accounts with consumers' stolen personal identifying information, the lawsuit alleges.
"The consumers were not aware of these accounts being opened, did not authorize them, and in Plaintiff's case, had never even banked with TD Bank in the past," it states.
Consumers shocked to have TD Bank accounts, lawsuit says
In February 2022, residents of the Sandhills area in North Carolina began receiving checks, debit cards, statements, and welcome letters from TD Bank, Herrera alleges.
The residents were shocked because they had never opened accounts with TD Bank, and the nearest TD Bank branch was 100 miles away in South Carolina, the TD Bank lawsuit states.
"TD Bank never reached out to them to confirm identity before opening the accounts."
Herrera says the local authorities opened an investigation and determined that over 1,000 Sandhills residents' names were used to open unauthorized TD Bank accounts.
Hererra is looking to represent anyone who had a checking or savings account opened under their identity by TD Bank without their authorization using personal information via TD Bank's online banking platform.
The plaintiff is suing for negligence, violations of the Fair Credit Reporting Act, and violations of the Electronic Funds Transfer Act.
Herrera is seeking certification of the class action, damages, fees, costs and a jury trial.
The news comes as Bank of America, Wells Fargo and TD Bank are accused of aiding and abetting the multibillion dollar TelexFree ponzi scheme. In September, consumers who say they were each misled when they applied for a secured TD Bank credit card filed a class action lawsuit against the bank.
Read about more class action lawsuits and settlements involving banks here.
What do you think of the allegations in this TD Bank class action lawsuit? Let us know your thoughts in the comments!
The plaintiff is represented by Jeff Ostrow and Jonathan M. Streisfeld of Kopelowitz Ostrow, P.A. and Lynn A. Toops, Amina A. Thomas and Lisa M. La Fornara of Cohen & Malad, LLP.
The TD Bank class action lawsuit is Alba Herrera v. TD Bank, N.A., Case No. 1:22-cv-22838-XXXX in the U.S. District Court for the Southern District of Florida.
---
---
Read About More Class Action Lawsuits & Class Action Settlements:
Source: news.google.com