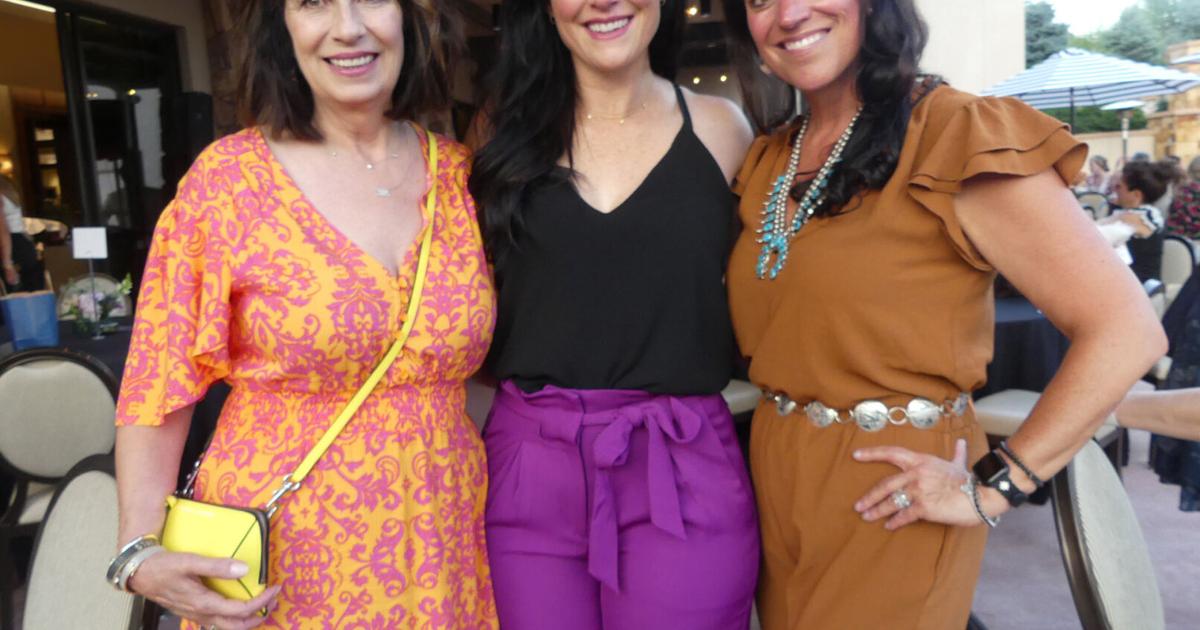 An Enchanted Weekend has become a permanent addition to hundreds of August must-do fundraiser event calendars each year.
Come rain or shine it's packed with activities over three days, raising many hundreds of thousands of dollars for Goodwill of Colorado's programs.
This summer's Aug. 18-20 fundraiser soared to a major success, this time raising over a million dollars to help more than 124,000 Coloradans. Goodwill programs provide career development resources and life-skills training for those with disadvantages.
The mission "provides career development services to help Coloradans in need achieve self-sufficiency, dignity, and hope through the power of work."
Those donating funds toward this mission had a lively and quite delightful sold-out time that started with the Chic Boutique in Strata Integrated Wellness & Spa at Garden of the Gods Resort & Club.
A VIP reception offered 100 guests an opportunity to enjoy food and cocktails on the patio before they shopped for designer clothes, shoes and purses and selected home goods. There were happy exclamations coming from the shoe area where shoppers discovered Christian Louboutin and Jimmy Choo shoes. And delight at finding Coach bags and a Yves Saint Laurent handbag.
Tables at the VIP event glittered with gems and diamonds from Broadmoor Jewelry Co.
Goodwill of Colorado President and CEO Karla Grazier shared with guests that a mink coat in Chic Boutique had been a special donation from longtime Goodwill supporter Dona Hildebrand, who was one of the nonprofit's Guiding Light Award recipients. She had died just days earlier at age 94, leaving a long philanthropic legacy and a history as an Air Force trail blazer. "She will be missed," said Grazier about her friend.
Over the next two days Chic Boutique was open to the public, who were busy shopping, often finding one-of-a-kind items to wear to special events and new additions to their closets and for their homes. Several friends who had been playing pickleball came fresh from the courts to do a little shopping.
On Day Two of An Enchanted Weekend, rain didn't get in the way of On The Mesa beside the pool overlooking Garden of the Gods, just moving it Off the Mesa indoors at Garden of the Gods Resort & Club. The 400 attending were entertained by live music as they sampled goodies from almost 20 restaurants and caterers, breweries and distilleries.
Another 136 weekend participants played golf at Kissing Camels, with surprises at each hole. Four host homes were opened for private parties drawing another 150 guests.
Goodwill's Bonnie Martinez and her team were busy but never lost their smiles during the weekend.
Top sponsors of An Enchanted Weekend were Ent, the Grage family, GE Johnson, Broadmoor Jewelry Co., United Healthcare and PNC Bank.
Source: gazette.com