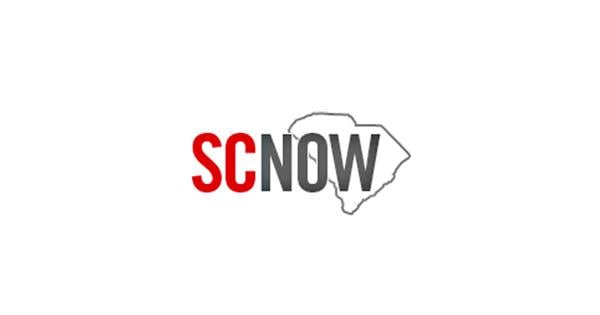 Powell's stark message: Inflation fight may cause recession
WASHINGTON (AP) — The Federal Reserve delivered its bluntest reckoning Wednesday of what it will take to finally tame painfully high inflation: Slower growth, higher unemployment and potentially a recession. Speaking at a news conference, Chair Jerome Powell acknowledged what many economists have been saying for months: That the Fed's goal of engineering a "soft landing" — in which it would manage to slow growth enough to curb inflation but not so much as to trigger a recession — looks increasingly unlikely. "The chances of a soft landing," Powell said, "are likely to diminish" as the Fed steadily raises borrowing costs to slow the worst inflation in four decades.
US stocks fall broadly as global central banks raise rates
Stocks fell on Wall Street and added to weekly losses for major indexes as central banks around the world hike interest rates to fight inflation. The S&P 500 slipped 0.8% Thursday. The Dow Jones Industrial Average and the Nasdaq also fell. Central banks in Europe and Asia raised interests a day after the Federal Reserve made another big rate hike and signaled that more were on the way. The goal is to cool down economies by making it more expensive to borrow money. The yield on the 2-year Treasury, which tends to follow expectations for Fed action, rose significantly.
Bank of England raises rates but avoids bolder hike like Fed
LONDON (AP) — The Bank of England has raised its key interest rate by another half-percentage point. Despite facing inflation that outpaces other major economies, the Bank of England avoided more aggressive hikes made by the U.S. Federal Reserve and other central banks. The U.K. bank on Thursday raised its benchmark rate to the highest level in 14 years. It's the seventh straight move to increase borrowing costs as rising food and energy prices fuel a cost-of-living crisis that's considered the worst in a generation. Despite facing a slumping currency, tight labor market and inflation near its highest in four decades, officials held off on acting more boldly as they predicted a second consecutive drop in economic output this quarter.
Bank CEOs questioned on consumer protections, social issues
NEW YORK (AP) — The CEOs of the nation's biggest banks returned to Capitol Hill for a second day Thursday, and Senate Democrats strongly urged them to do more to help and protect their customers, while Republicans questioned whether banks should weigh in on hot-button social issues. The bank leaders testified at a time when prices for food and other necessities are the highest in decades. JPMorgan Chase's Jamie Dimon, Citigroup's Jane Fraser and five other chief executives repeated the message they gave to a House panel Wednesday: The U.S. consumer is in relatively good shape but faces threats from high inflation and rising interest rates.
Ford shuffles management, seeks new global supply chain head
DETROIT (AP) — Ford is restructuring its vehicle development and supply chain operations, shuffling multiple executives just days after announcing that it would build up to 45,000 vehicles with parts missing due to shortages. The Dearborn, Michigan, automaker gave some executives new roles and said that its chief financial officer will begin reworking supply chain operations until a new global purchasing chief is hired. The moves come at a time of profound change for Ford and the auto industry, which for more than a century have made a living by selling petroleum-powered vehicles. The company has plans for half of its global production to be electric vehicles by 2030, but like its main competitors, Ford will need to keep selling gas-burning vehicles to fund the massive transition.
Zelenskyy aide: Ukraine needs funds, expand Russia sanctions
BERLIN (AP) — A top Ukrainian government economist says the country's efforts to defend itself from Russia are placing a severe financial burden on the country that it can only bear with the help of outside support. Oleg Ustenko, chief economic advisor to Ukrainian President Volodymyr Zelenskyy, said the speed of victory will depend however in large part on the pressure that Ukraine's allies place on Russia. Ustenko told The Associated Press that it was "ridiculous" for European countries to keep paying for Russian fossil fuels while Moscow wages a war against Ukraine. He called for an EU oil embargo to be brought forward and a price cap imposed on Russian gas.
FTC says Bezos, Jassy must testify in probe of Amazon Prime
WASHINGTON (AP) — Federal regulators are ordering Amazon founder Jeff Bezos and CEO Andy Jassy to testify in the government's investigation of Amazon Prime. The regulators rejected the company's complaint that the executives are being unfairly harassed in the probe of the popular streaming and shopping service. The Federal Trade Commission issued an order denying Amazon's request to cancel civil subpoenas sent in June to Bezos, the Seattle-based company's former CEO, and Jassy. The order also sets a deadline of Jan. 20 for the completion of all testimony by Bezos, Jassy and 15 other senior executives, who also were subpoenaed.
Japan to loosen travel restrictions imposed during pandemic
NEW YORK (AP) — Japan's prime minister has announced that his nation's strict border restrictions will be loosened next month. That will allow tourists to easily enter for the first time since the start of the pandemic. In a news conference at the foot of Central Park in New York, Prime Minister Fumio Kishida said independent tourists would again be welcomed as of Oct. 11. That means entry isn't restricted to those traveling with authorized groups. A cap on the number of tourists will also be lifted, as will new visa requirements imposed in response to the pandemic.
Walmart, Target begin holiday early to ease inflation sting
NEW YORK (AP) — Walmart and Target plan to begin offering deals and price matching offers earlier this year to keep up with Americans pressed by soaring inflation and looking for ways to take the sting out of holiday shopping. Inflation that is hovering near four-decade highs, experts believe, could push families to get an earlier start on shopping with hopes of avoiding even higher prices later. The early marketing plans, announced on Thursday, come as forecasts point to slower holiday sales growth compared with a year ago. AlixPartners, the global consulting firm, forecasts that holiday sales will be up anywhere from 4% to 7% over last year, The current inflation rate of 8.3% means retailers would see a decrease in real sales.
Gates Foundation prods UN, honors inspiration as Goalkeepers
NEW YORK (AP) — Bill Gates and Melinda French Gates combined characteristic optimism with sobering questions about persistent gender inequality and hunger at an event the Gateses' foundation convened on the sidelines of the U.N. General Assembly. The annual Goalkeepers events focus on reaching global development goals set in 2015 such as reducing poverty and hunger and creating a more equitable world. Bill Gates again made the case for investments in agricultural technologies but their foundation also announced a $100 million donation meant to respond to hunger and malnutrition more quickly. The foundation also recognized the president of the European Commission, Ursula von der Leyen, for her leadership during the pandemic.
Copyright 2022 The Associated Press. All rights reserved. This material may not be published, broadcast, rewritten or redistributed.
Source: scnow.com