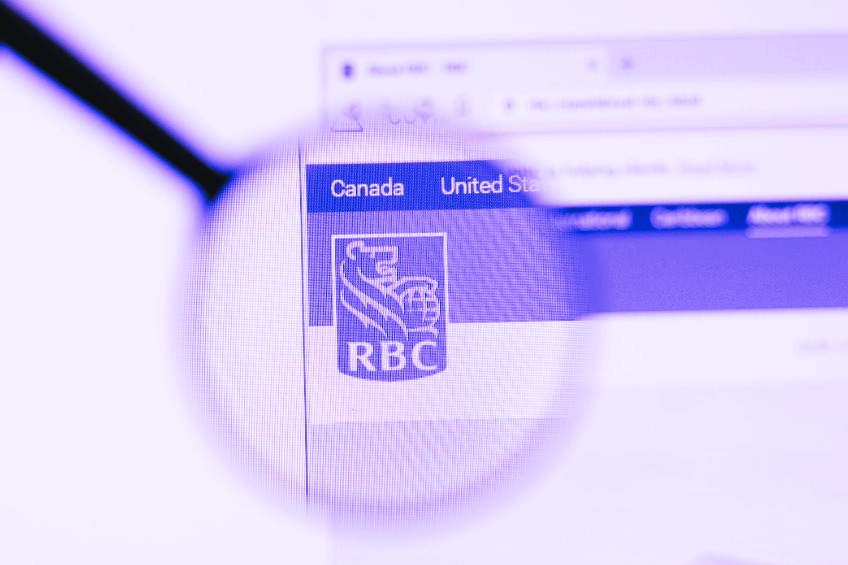 The federal Competition Bureau's decision to investigate charges of misleading advertising against the Royal Bank of Canada is a sign that federal regulators are paying closer attention to the climate crisis and its causes, says the environmental law charity that filed the case.
But Ecojustice lawyer Matt Hulse said Canada's current regulatory system still requires citizens to play "whack-a-mole" against the behaviour of individual banks, rather than taking a systemic approach to greenwashing and fossil fuel finance.
The claim accuses RBC of touting its commitments to climate action while continuing to finance fossil fuel development, Ecojustice said in an October 11 release. Adam Zimmerman, senior competition law officer in the bureau's Cartels and Deceptive Marketing Practices Branch, confirmed the launch of the inquiry September 29, in a short letter to Hulse and lawyer Andhra Azevedo.
"Moving forward on a complaint alleging greenwashing in advertising shows that government agencies are increasingly willing to crack down on companies who misrepresent their environmental credentials to the public," Ecojustice wrote. "If the Competition Bureau's inquiry confirms that RBC's statements are misleading and false, RBC could be forced to stop advertising itself as supporting the principles of the Paris Agreement and aiming to achieve net-zero emissions targets by 2050."
The six applicants in the case—Kukpi7 Judy Wilson, Eve Saint, Chloe Tse, Jennifer Roberge, Jennifer Cox, and Richard Brooks—are also asking the Competition Bureau to assess a C$10-million fine against the bank.
"RBC is deceiving the public by claiming to be taking climate action while expanding its financing of climate-destroying fossil fuels," said Wilson, secretary-general of the Union of BC Indian Chiefs. "Climate change disproportionately impacts Indigenous peoples around the world as well as here in Canada. Until RBC stops financing fossil fuels, advertising itself as Paris Agreement-aligned is greenwashing—and it shouldn't be tolerated."
"On the first anniversary of signing onto the UN's Global Financial Alliance for Net-Zero (GFANZ), and weeks before COP 27, RBC continues to bankroll toxic fossil fuel projects that are violating Indigenous rights, such as Coastal GasLink, while publicly professing to be a climate leader," added Richard Brooks, climate finance director at Stand.earth. "This is disingenuous greenwashing at best, and unlawful at worst. It's time for RBC to cut the empty rhetoric, stop working against Canada's climate goals, and start aligning its financing with science and justice."
The Ecojustice release identifies RBC as the fifth-largest fossil funder among the world's biggest private banks, and biggest in Canada. In August, The Canadian Press reported RBC may be at risk of being kicked out of GFANZ as the international body introduces tougher standards for climate compliance.
RBC spokesperson Andrew Block told The Globe and Mail the bank "strongly disagrees with the allegations in the complaint," claiming that an "orderly" climate transition includes financing fossils' search for cleaner sources of fuel. "It's critically important that we get the transition to net-zero right in order to address climate change, and we have taken a measured, thoughtful, and deliberate approach in our climate strategy," he said.
Last month, Lindsay Patrick, head of ESG and strategic initiatives at RBC Capital Markets, maintained the country won't reach its net-zero goals without "innovative" investment in oil and gas. That was just a few months after analysis by a group of international climate advocates showed the world's 60 biggest banks pouring US$4.6 trillion into fossil investments in the six years after the Paris climate agreement was signed.
Overall spending plateaued in 2021, but that still meant $742 billion in fossil investment in a single year—just over $2 billion per day, or $1.4 million per minute—despite urgent calls by the Intergovernmental Panel on Climate Change, the International Energy Agency, and countless others to begin drastically scaling back fossil fuels of all kinds.
The same report showed RBC and the TD Bank leading a 51% increase in oilsands investment in 2021. Canadian banks took five of the dozen top spots for the biggest increases in fossil financing between 2020 and 2021, with RBC placing second at $19 billion.
Hulse said the Competition Bureau published its first guide to environmental claims for industry and advertisers in 2008, and the Ecojustice release pointed to a $3-million fine against the Keurig coffee company for misleading claims that its coffee pods are recyclable. Lately, he said the Bureau's interest in greenwashing appears to be rising.
"More and more companies are realizing the power of signalling to be green and to be part of the movement towards climate action," he said in an interview. "Consumers are increasingly demanding this from products and services they buy, and companies are responding. Whether they're doing so and backing it up with action is a different issue."
With more citizens expecting "action to address climate change and the environmental harms of the products we produce and consume," he added, "government is taking it more seriously. They're realizing that false claims and a lack of action are a broad social and cultural issue."
Hulse said the months it took to prepare the claim, and the couple of before the Competition Bureau completes its review, point to the limitations of a regulatory system can't move as quickly as the climate emergency demands.
"We're playing whack-a-mole, in the sense that consumers have to come forward with complaints to address issues they see in the marketplace," he said. "What's necessary to create more systemic change is stronger regulations. We need better standards around what it means to be compliant with net-zero and the Paris goals, and to ensure that all the banks are de facto complying with those standards, instead of having to rely on consumers making complaints one at a time."
Ecojustice has no other complaints drafted for Canada's four other big banks, Hulse added. But "if a client came forward with a valid case that a complaint needed to be made, we would certainly consider it."
This article is republished from The Energy Mix. Read the original article.
Source: news.google.com