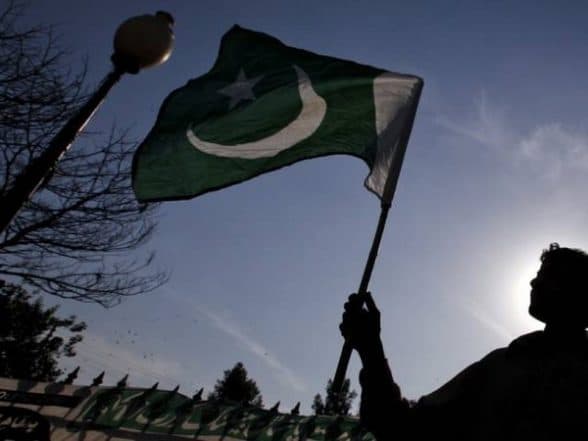 Islamabad [Pakistan], January 6 (ANI): Ghee and cooking oil in Pakistan are going to be short in supply as well as costlier ahead of the holy month of Ramadan if the government does not take corrective measures, reported The Dawn.
Following banks' reluctance in opening the letters of credit (LCs) and documents for clearance of goods, producers are fast running out of palm oil, soybean oil and sunflower.
Also Read | Vishwaraj Vemala, British-Indian Doctor, Saves Co-Passenger's Life Who Almost Died of Cardiac Arrest Twice on UK-Bengaluru Air India Flight.
This comes despite the fact that these raw materials were listed as essential items by the State Bank on Dec 27, 2022.
The State Bank has been informed that commercial banks have conveyed to importers-cum-manufacturers that edible oil has been excluded from The State Bank's list of 'Essential Items' with immediate effect, according to The Dawn.
Also Read | Air India Urinating Incident: US-Based MNC Wells Fargo Terminates Shankar Mishra, Accused of Peeing on Female Co-Passenger Mid-Air.
Pakistan Vanaspati Manufacturers Association (PVMA) secretary general Umer Islam Khan, reacting to the situation said that the palm oil rate has already gone up to Rs14,000 per maund from Rs13,000.
According to Umer, the price rise has translated into a jump of Rs26 per kg/litre in the prices of ghee and cooking oil.
Palm oil, sunflower and soybean oil take at least 60 days to reach Pakistan from foreign destinations, according to The Dawn.
Umer asked authorities to immediately resolve the matter in order to prevent a ghee and oil crisis during Ramadan, which may start in the third week of March. Umer said that the demand for oil and ghee items soars by 20-25 per cent in the fasting month.
The Pakistan government recently increased the prices of wheat flour, sugar and ghee by 25 to 62 per cent for sale through the Utility Stores Corporation (USC) with immediate effect to reduce the impact of untargeted subsidies, reported The Dawn.
The Dawn report said, "The beneficiaries of the Benazir Income Support Programme (BISP) would be exempt from the price increase, while the limit for subsidised purchases from the USC has also been curtailed."
The USC notified the new rates on Saturday, the New Year's Eve after the country's federal cabinet approved Finance Minister Ishaq Dar's recommendation to clear a hybrid model of subsidies involving targeted and untargeted elements of the prime minister's relief package.
The price of sugar under the new rates has increased to Rs89 per kg from Rs70 per kg, an increase of 27 per cent. The price of ghee has increased to Rs375 per kg from Rs75 per kg. The Wheat flour price has increased to Rs64.8 per kg from Rs40 per kg, a 62 per cent increase.
Special, targeted subsidies will, however, be available to the poor populations registered in the BISP's scorecard and below PMT-32 (Proxy Means Test to describe people below the poverty line), the USC said. (ANI)
(This is an unedited and auto-generated story from Syndicated News feed, LatestLY Staff may not have modified or edited the content body)
Source: news.google.com