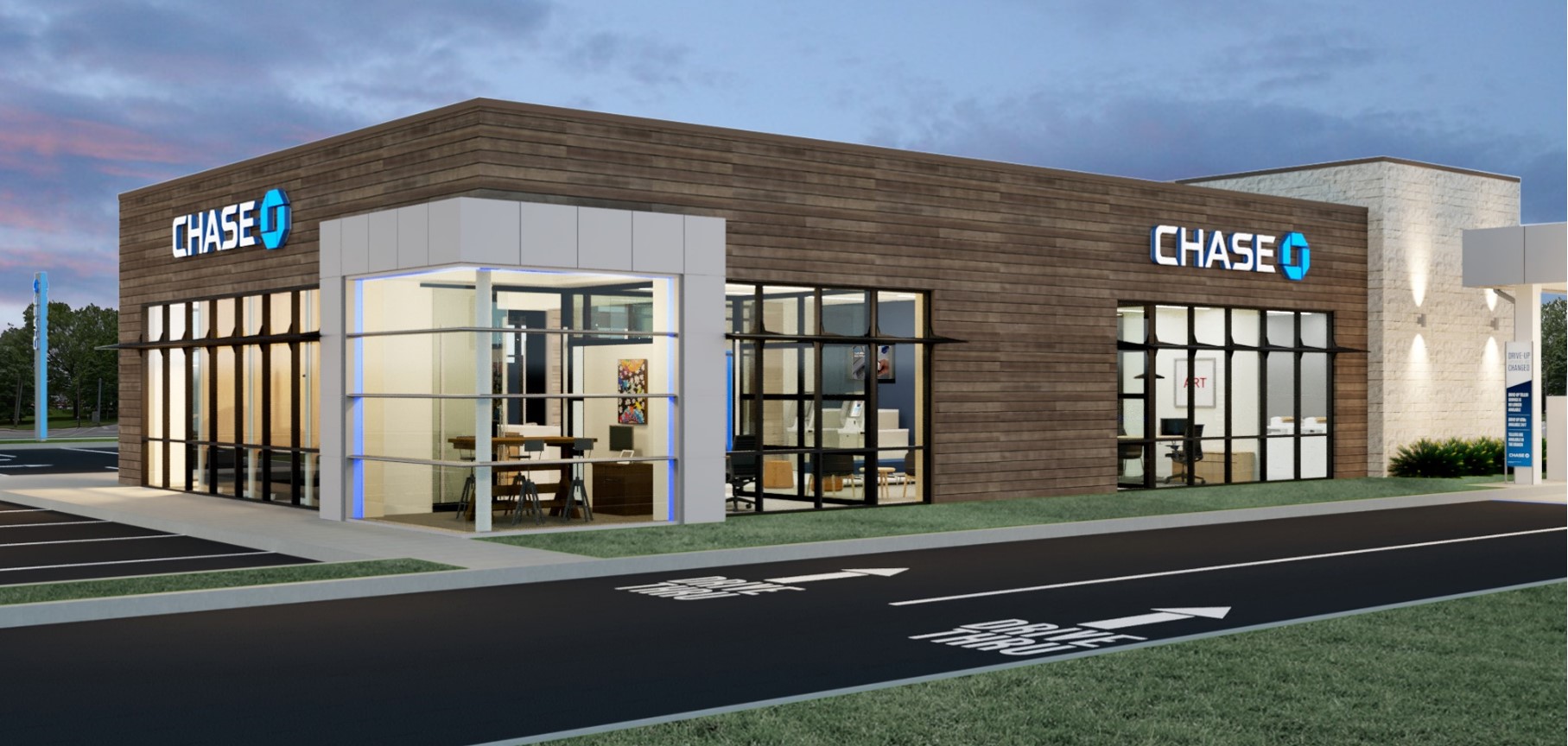 Memphis, TN – Chase will open its doors to customers in Memphis for the first time later this year. The plan is to open at least six branches in the Memphis region within the next two years. The branch locations are listed below:
557 S Highland St, Memphis
1035 W Poplar Ave, Collierville
7945 Winchester Rd Ste 101-102, Memphis
NWC Poplar Ave and Perkins Rd, Memphis
Poplar Ave and Exeter Rd, Germantown
253 Goodman Rd W, Southaven, MS
"We are thrilled to be opening our doors to the Memphis community in 2023," said David Howell, Market Director, Chase. "Our team of local bankers is ready to support our neighbors here in the southwest Tennessee and help them reach their financial goals."
The branches will be designed to create a casual and relevant space for the community. There are various meeting spaces such as booths, meeting pods, an open living room, and a digital access bar.
"Memphis has been on our radar for a long time," said Howell. "We've even had customers travel to Little Rock to access our branch services. We're thrilled to be able to offer our Memphis-area customers more choice and convenience.
In addition, the branch will offer Chase Private Client services providing clients with priority service, exclusive benefits, and personalized investing guidance.
Each branch will be staffed by 8-10 bankers who are from local community. Entry-level employees will be paid no less than $20 per hour and will receive the firm's full benefits package, which is valued at an average of $16,000 annually per employee in this pay range. It also includes health care coverage and retirement savings.
While Chase is new to Memphis, JPMorgan Chase has had a presence here since 2016 through its commercial banking office. Led locally by Tom Simpson, the commercial banking team serves mid-sized companies across the region. JPMorgan Chase currently has more than 4,000 business customers and more than 120,000 consumers customers in the area through its credit card, home lending, auto finance and other businesses.
"Adding branches will lift up business across our firm and give our clients and communities access to even more resources to help them make the most of their money," said Tom Simpson, Market Executive, J.P. Morgan Commercial Bank.
Chase actively supports community organizations where its customers and employees live and work. In 2019, the firm selected Memphis as a PRO Neighborhoods winner and awarded a $3 million grant to the Memphis Community Development Financial Institution (CDFI) Network – United Housing, River City Capital Investment, Communities Unlimited and Hope Credit Union. The collaborative's focus is on advancing homeownership and small business growth for residents primarily in the Frayser and Whitehaven communities. This commitment increased access to capital for small businesses, created and preserved affordable housing units, provided consumer loans, and increased access to financial literacy programs.
"When Chase enters a community, we bring the full force of the firm," said Chase Region Director for the Southeast Justin Brovitz. "In addition to going above and beyond to serve our customers, we are going to be engaged in the community and collaborating with our neighbors to create an even brighter future here in Memphis."
Source: news.google.com