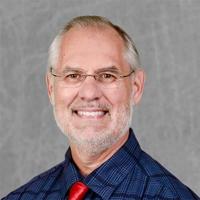 North Carolina's attractiveness for people moving from another state rebounded in 2022, driven primarily by socioeconomic factors that include the trend toward working from home, the state's lower cost of living and the COVID-19 pandemic.
The five national moving companies — Allied, Atlas, North American and United van lines, along with U-Haul — typically release in early January annual migration reports that measure their customers' arrivals and departures in each state.
After an atypical slip out of the top-10 arrival states on the U-Haul and United lists in 2021, North Carolina was ranked in a range of first for arrivals (Atlas) to sixth (United) in the van lines' 2022 report.
The companies noted that overall migration volumes were down nationally in 2022 compared with recent years.
"Many people relocated to areas with growing populations in 2022, following two years of unprecedented economic and societal shifts," Atlas said in a news release.
"North Carolina is designated as the country's inbound leader, after back-to-back second-place finishes the past two years."
Michael Walden, an economics professor at N.C. State University, said he was not surprised that North Carolina rebounded from its 2021 drop-offs.
"Continued in-migration will help the state generate labor for our expanding economy," Walden said.
"It is a big reason why North Carolina won't endure as severe of labor shortages in the future as other states."
Walden cited the pandemic as a primary migration mover and shaker for North Carolina and the nation.
"One explanation for the slippage is that more moving occurred in 2021 due to the pandemic, meaning there were both more 'gainer' and 'loser' states.
"That is, the pandemic added another element to movement of households within the country, with some states experiencing more net-outflow or net-inflow than in normal times."
Consistent inbound
The percentage of 2022 inbound movers to North Carolina was remarkably consistent among the five van lines, even as the state's ranking fluctuated between first and sixth.
North Carolina was atop the inbound ranking for Atlas (64% of customer moves were inbound), which was on the higher end of a nine-year range between 59% and 65%.
Meanwhile, the state gained the most in the U-Haul ranking, jumping from 19th to fourth place in inbound moves.
In the North American Van Lines report, North Carolina was tied for second with Tennessee for state in-migration, with 64% of all moves coming into the state. South Carolina was at the top for inbound migration at 66%.
Raleigh was listed as the nation's top in-migration destination by North American, with Charleston, S.C., Tampa, Fla., Jacksonville, Fla., and Tucson, Ariz., rounding out the top five.
"The chosen states for inbound-moving migration predominantly reside in the South," North American said.
"Whether it's a coincidence or not, many of these states were among the first to lessen COVID-19 regulations."
South Carolina and Tennessee eased restrictions before N.C. Gov. Roy Cooper ending statewide restrictions Aug. 15.
Meanwhile, North Carolina was tied for third by Allied Van Lines with 64% of moves being customers arriving, as well as sixth by United Van Lines with 60.5% in-migration.
North American
North American said its 2022 Moving Migration report determined that "the increasing cost of living is a consistent reason that people provide for their move."
"Many people are actively seeking affordable housing, which they can't find while living in their current residence."
North American touched on a migration trend that has accelerated during the pandemic: people moving to less-restrictive states as work-from-home and remote work options became more available and attractive.
"After numerous companies implemented this structure during the pandemic, workers realized they could successfully fulfill their work obligations away from the office," North American said. "Given that, they are choosing to reside in locations where they can get more bang for their buck."
"Whether or not the work-from-home trend will be one the majority of companies ascribe to long term remains to be seen.
"While it's a possibility that the surge in remote work leads people to areas with less restriction in the short term, it could also be that these locations offer a smaller tax burden in the long term as well."
North Carolina also benefited from inbound residents' "desire to have a higher quality of life with access to nature and family," as well as those choosing early retirement to be closer to family.
North Carolina's tie for third-place for arrivals with Allied kept the state in the top five for the sixth year.
Not surprisingly, the top destinations in the state were Charlotte and Raleigh, even in spite of the surge in home prices and shrinking existing-home availability in both regions.
Charlotte was ranked third nationally for inbound destinations.
Allied listed the top origin metros for inbound Triad residents as (in order), Dallas, Atlanta, Washington, D.C., Houston and Chicago. The top-five destinations for outbound Triad residents were (in order) Atlanta, Boston, Denver, Orlando, Fla., and the Tampa-St. Petersburg, Fla., region.
Overall, Allied reported a 20% year-over-year decrease in moving, citing as factors rising rents and interest rates, along with inflation and falling wages.
Allied cautioned that "the surge of demand caused housing prices to rise in the most moved-to states, which may make them less attractive next year."
"Few major metropolitan areas saw significant population growth in 2022 as more Americans moved out into the suburbs."
Point of emphasis
Work from home has been a major point of workforce recruitment efforts for Greater Winston-Salem Inc. to counter the economic gravitational pull of the Charlotte and Triangle regions.
Mark Owens, president and chief executive of Greater Winston-Salem, said it's no surprise that Winston-Salem has earned a reputation as a mid-sized metro that's affordable and a great place to live.
"Those are factors that pique the interest of workers that formerly lived and worked in large cities, yet find themselves with more flexibility now because they work fully remote jobs," Owens said.
In February, the Federal Reserve Board of Richmond released a survey of 224 employers in its Fifth District which includes North Carolina, South Carolina, Virginia, most of West Virginia, Maryland and the District of Columbia.
The report's authors found that many businesses — especially larger ones — are offering hybrid and remote-work options to recruit and retain employees.
"Remote work and an expansive geographic reach are complementary features of the overall recruitment strategy for many employers," according to the Richmond Fed report.
"This finding points to the potential for flexible working arrangements to gradually (and perhaps profoundly) alter the locational choices of workers and their families."
Still, the report's authors found overall that 47% of full-time employees work from home "rarely or never."
North American also cited that many companies downsized their corporate office space during the pandemic, resulting in less office space for their employees to work from.
Many large financial institutions, such as Truist Financial Corp. and Wells Fargo & Co., have significantly reduced their office space even as they brought employees back to work.
Inmar Intelligence recently moved a few blocks in downtown Winston-Salem — from a 242,000-square-foot headquarters building renovated from a vacant former R.J. Reynolds Tobacco Co. facility to 177,000 square feet in the One West Fourth tower to the west.
The company said the pandemic proved to be a motivating factor for needing less space once it became clear that the majority of employees are planning to continue to work from home post-pandemic.
U-Haul and United
"With attractive job opportunities, low crime rates and our Southern charm, people are flocking to North Carolina to raise their families," said Brandy Christie, president of U-Haul Company of Raleigh.
"North Carolina is great for people who like to spend time outdoors. We have everything from beautiful coastal areas and the Outer Banks in the eastern part of the state, to the Great Smoky Mountains and the Blue Ridge Mountains in the west. Living here is affordable and offers access to just about anything families could want or need."
North Carolina's top growth market is Raleigh-Durham. Other notable net-gain cities include Boone, Greensboro and High Point in the Triad and Northwest N.C.
United Van Lines had North Carolina ranked sixth for the second time in three years after tumbling to 13th in 2021.
North Carolina's migration pattern was 59% incoming and 41% departures out of 10,318 moves during 2021.
United said most of the top inbound states benefited from similar reasoning of "if not now, when?" as the baby boomer generation moved more than any other age group.
Although there was a slight increase in people moving because of a job at 33.3%, that is down considerably from 49.2% ion 2019, 51.4% in 2018 and 60.1% in 2015.
"Although there has been some potential stabilization from pre-pandemic numbers, odds are this overall trajectory will continue," United said.
Tracking Census
The migration patterns reported by the moving companies resemble those recently reported by the U.S. Census Bureau, which found North Carolina has logged its strongest rate of population growth since the Great Recession of 2008-09.
The bureau estimated the state's population at just under 10.7 million as of July 1, 2022, a 1.3% increase over the 2021 estimated population of 10.56 million.
The main driver of North Carolina's population growth from 2021 to 2022 was inbound domestic migration accounting for 75% of the numeric growth.
The 2022 growth was fast enough to put North Carolina in the top 10 states for rate of growth, but perhaps more significantly, only two other much bigger states — Texas and Florida — added more people between 2021 and 2022.
The effects of the COVID-19 pandemic may have had outsized influence on the rates of growth or decline in different parts of the country, said Russell Smith, professor of geography at Winston-Salem State University.
"With the pandemic and the ability to work and learn remotely, people are picking places they want to be living in," Smith said. "Maybe they don't want to be tied down to the Northeast or Midwest. People are looking for places with a better climate, sunny days and close to the mountains and the beach."
North Carolina also has large metropolitan areas that can lure new residents who want an urban lifestyle in addition to that quick drive to the mountains or beach, Smith said.
North Carolina remained the ninth-largest state in population, ahead of Michigan and behind Georgia. North Carolina was also in ninth place among the states in its rate of growth.
Owens said Winston-Salem and the Triad continues to benefit from economic development projects bringing corporate and rank-and-file jobs to the community.
That benefit is projected to become more pronounced as Boom Supersonic, Toyota North America, VinFast, Ziehl-Abegg Inc. and Nelipak Healthcare Packaging begin or expand production plants.
Owens said Forsyth remains attractive to employers and employees because it offers a viable option for "industries (that) need a strong talent pool to fulfill hiring needs, and workers that want to locate where there are good career opportunities."
"Forsyth County is able to meet both of those needs, and we are poised for growth in 2023."
Journal reporter Wesley Young contributed to this article
336-727-7376
Source: news.google.com