Crude oil prices began the week with gains after China reopened its borders, spurring optimism that the country was indeed coming out of its Covid-related self-isolation.
This optimism pushed both Brent crude and West Texas Intermediate up by more than a percentage point in morning Asian trade today, although both remained below $80 per barrel at the time of writing.
"Crude oil prices recovered from the previous week's losses as the economic reopening in China and less aggressive monetary tightening prospects from the Federal Reserve set a positive tone for demand recovery," Reuters quoted a Phillip Future analyst as saying.
Other analysts have been issuing bullish outlooks for the whole year in oil. "Within commodity sectors we like energy the best and suspect that oil prices are on track for another positive year, driven by production challenges and strategic opportunities in large oil-producing countries," John LaForge, the head of global real asset strategy at Wells Fargo, told TheStreet.
While China's reopening continues to be the main bullish factor for oil, fears of recession remain the main bearish factor and there are good reasons for these fears, with the EU's core inflation hitting a record high at the end of 2022, and the U.S. Fed continuing with its aggressive inflation-taming approach.
If a recession indeed hits enough countries, oil prices could dip to $60 per barrel, according to energy economist Bernard Weinstein, who spoke to TheStreet.
At the same time, however, OPEC+ is keeping its finger on the pulse of the oil market and stands ready to tweak production again to avoid this happening. Even so, the cartel said in its latest monthly oil market report it expected higher oil demand this year than last year.
Oil prices began the new year with a slump as traders focused on China's Covid developments and general recession worry.
By Irina Slav for Oilprice.com
More Top Reads From Oilprice.com: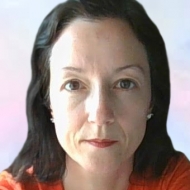 Irina Slav
Irina is a writer for Oilprice.com with over a decade of experience writing on the oil and gas industry.
Source: news.google.com