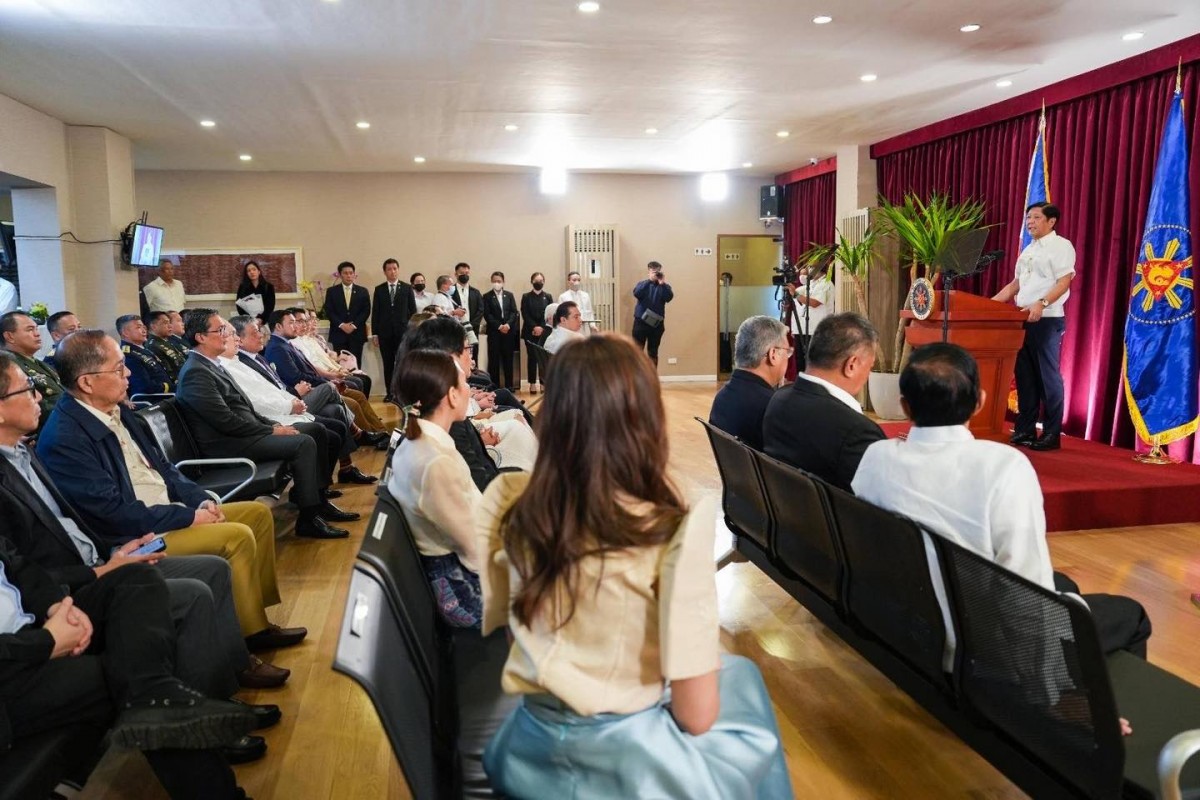 Around 1,000 of the world's largest companies are members of the World Economic Forum (WEF) with the aim of contributing to the betterment of the world state. The President was fortunate to meet with some key executives of these companies such as DP World, Glencore, and Morgan Stanley which will open an office in the Philippines.
At the sideline of the forum, the president also had the opportunity to meet and exchange views with a few leaders of countries and organizations, such as WTO Director-General Ngozi Okonjo-Iweala, World Bank Managing Director for Operations Axel Van Trotsenburg, IMF Managing Director Kristalina Georgieva, and former UK Prime Minister Tony Blair to push for common priorities and support the multilateral trading system to benefit all.
"The trip has yielded beneficial outcomes relative to new trade and investment opportunities, and key partnerships forged to support our development program, a better appreciation for Filipino workers and professionals, and the promise of an increased level of cooperation with various countries around the world," President Marcos Jr. said.
World Economic Forum Founder and Chairman Emeritus Klaus Schwab and President Marcos Jr. further discussed partnerships and collaboration to help the Philippines sustain equitable and inclusive growth and provide for a better quality of life for Filipinos.
According to the country's economic team, the President's sharing of the country's interest in the forum with businessmen and fellow world leaders was effective following the declaration of several investors to invest in the Philippines, particularly in the mining sector, transportation, logistics hubs, and operations of micro, small and medium enterprises (MSMEs).
"This trip is fairly unique for the medium to long-term goodwill and interest we have generated for our country, our enterprises, and our people. Through the multi-stakeholder platform provided by World Economic Forum, the Philippines is able to articulate and exchange views on pressing issues that impact the lives and livelihood of all Filipinos," he said.
Wrapping up his successful participation in the WEF, President Marcos met with the Filipino community at a gathering in Zurich, Switzerland. He commended the overseas Filipino workers for their hard work and dedication citing their important role in keeping the economy afloat even during uncertainties as they send billions of dollars in remittances to the Philippines annually.
Switzerland is host to around 14,000 Filipinos, including those who hold dual citizenship. (KSAA – PIA CPSD)
Source: news.google.com