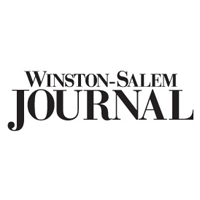 The base salary and incentive pay for Wells Fargo & Co. chief executive and president Charles Scharf was unchanged in fiscal 2022 — confirming what the bank's board of directors took the unusual step to announce on Jan. 27.
However, Scharf's total compensation rose by 14.9% to $24.54 million based mostly on a sizable increase in the value of stock awards provided in 2022.
Wells Fargo's other four named executives also received a similar hike in the value of their 2022 stock awards.
Typically, a publicly traded corporation discloses annual compensation for its top-five executives in a proxy filing that also serves notice of when an annual shareholder meeting will be held.
The board said it made the Jan. 27 announcement as it "expressed strong confidence in Mr. Scharf's leadership in driving the continued transformation of Wells Fargo and values his ongoing contribution and commitment to our shareholders, customers, communities and employees."
The compensation breakdown for Scharf: $2.5 million base salary; $5.36 million in incentive pay; a long-term performance share award valued at $10.8 million; and a long-term restricted share rights award valued at $5.8 million.
All other compensation was $142,487, listed as: $131,894 in personal use of company aircraft; $7,500 "for accessing and implementing residential cyber security improvements"; $2,911 for commuting by company car; and $192 for health benefit membership.
According to the Jan. 27 regulatory filing, Scharf asked the committee and the board to leave his compensation unchanged. The board cited "the remaining work left to be completed and therefore, (he) did not believe an increase in compensation level was appropriate this year."
The filing was submitted as Scharf and the bank continue to struggle to resolve multiple legal and regulatory issues, some of which date back to October 2016 — when the fraudulent customer-account scandal erupted publicly.
Scharf took over as chief executive in October 2019 — the bank's fourth since September 2016.
Tony Plath, a retired finance professor at UNC Charlotte, said the Scharf compensation filing "is unusual here."
"But the board is sending a signal to both Scharf and the market that it's satisfied with his performance in what is clearly a difficult year for the bank."
"The board doesn't want to lose his services as the company CEO, but at the same time, given the bank's poor fourth-quarter numbers and continuing regulatory problems, there's just no way they could give him a raise this year."
Plath said if Scharf were to resign or take another job, it would "really place the board in a pickle right now, since nobody they'd want to hire in the first place to replace Scharf would ever take the job there."
Bowman Gray IV, a local independent stock broker, said it "is an intelligent move on Scharf's part" to agree to no change in his core compensation for 2022.
"Had he not preemptively made this request, the board would likely have offered an increase and a bonus of some sort, which would have landed with a resounding thud with shareholders, regulators and the general public."
"While $24 million is a pea on the plate of what Wells Fargo earns, this acknowledges that things have yet to turn around, at least from Scharf's view."
Other top executives
Wells Fargo reported that all of its remaining four listed executives were paid $1.75 million in base salary, all unchanged from 2021.
Jonathan Weiss, Wells Fargo's chief executive of its Corporate and Investment Banking unit, received a 98.7% boost in incentive pay to $3.82 million and total compensation of $13.84 million, up 53.5%.
Michael Santomassimo, Wells Fargo's chief financial officer, received a 71.4% jump in incentive pay to $3.15 million and total compensation of $12.81 million, up 6.8%.
Mary Mack, Wells Fargo's chief executive of its Corporate and Small Business Banking unit, received a 62.1% increase in incentive pay to $2.53 million and total compensation of $11.77 million, up 47.2%.
Scott Powell, Wells Fargo's chief operating officer, received a 25.8% gain in incentive pay to $2.48 million and total compensation of $10.44 million, up 12.2%.
Shareholder proposals
Wells Fargo said it would hold a virtual shareholder meeting at 10 a.m. April 25.
There are seven shareholder proposals, all of which the board recommends voting against.
The first is that all votes requires shareholder permission be switched from a simple majority vote to a requirement for a majority of all votes cast for or against a shareholder proposal.
Second is requiring an annual board report on the bank's political spending, particularly as it is connected to ESG (environmental, social and governance) issues.
The proposal would require an analysis "between corporate values as defined by Wells Fargo's stated policies and company contributions on electioneering and to any organizations dedicated to affecting public policy. The report should include a list of any such contributions occurring during the prior year misaligned with stated corporate values, stating the justification for such exceptions."
Third is requiring an annual board report on the bank's climate change spending efforts.
Fourth is requiring an annual board report on the bank's climate change lobbying efforts that "describes how it intends to align its financing activities with its 2030 sectoral greenhouse gas emissions reduction targets."
Fifth is requiring the bank to phase out its support of lending and underwriting projects to companies engaged in new fossil fuel exploration and development.
Sixth is requiring an annual board report on the bank's efforts to prevent workplace harassment and discrimination.
Seventh is requiring the development of corporate policies that permit employees to join a union and participate in collective bargaining.
Source: journalnow.com