Google And Citigroup Implement More Layoffs as Part of Cost-Cutting Measures
Several sources familiar with the situation disclosed that hundreds of recruiters within Google were informed on Wednesday that they would be losing their jobs by the end of the day; this in a bid to allocate resources for investments in artificial intelligence, the tech giant Google has executed yet another round of layoffs.
This latest round of layoffs further indicates that Google and its parent company, Alphabet, are continuing the cost-saving measures initiated at the start of the year, even as they ramp up investments in artificial intelligence.
However, this is not the first time that the recruiting division at Google, which once boasted over 3,000 employees, has faced these massive exits; it has been significantly impacted by layoffs earlier this year.
The 'Sudden' Exit
According to an internal message on a Google messaging board, the recruiters and their associated staff members were invited to an impromptu global meeting to deliver the sobering news and reports state that Brian Ong, the Vice President of Recruiting, personally informed employees of the layoffs and offered the option to finish their work from home or leave the office.
AI Taking Over?
Google spokesperson Courtenay Mencini explained, "We've made the difficult decision to reduce the size of our recruiting team" due to a decline in demand for the company's recruitment services. She added,
"As we've said, we continue to invest in top engineering and technical talent while also meaningfully slowing the pace of our overall hiring."
It's worth noting that these layoffs are not believed to be part of a larger company-wide downsizing effort, although other divisions within Google could potentially follow suit.
Google's CEO, Sundar Pichai, has been leading efforts to trim expenses and increase efficiency for more than a year. In January, Google announced its first substantial layoffs, affecting 12,000 jobs, or 6 per cent of its workforce, joining peers like Amazon and Meta in making similar moves.
As of June 30, Google had a total of 181,798 employees; however, current and former employees have criticized Pichai's handling of the layoffs, as he announced them overnight and immediately revoked corporate access for affected individuals.
These layoffs also coincided with broader concerns about the competitive threat posed by AI rivals such as OpenAI and Microsoft to Google's business.
In the months following the initial layoffs, Google shifted its focus towards developing and deploying its own AI technology to compete with rivals; this shift involved integrating AI into most of its products and introducing the Bard chatbot.
However, developing and running this type of AI is costly, and Google has been exploring ways to offset these expenses. In July, Alphabet's President and Chief Investment Officer, Ruth Porat, stated that the company focused on "re-engineering our cost base to create capacity for investments" to ensure that money was spent on initiatives with the highest returns.
Citigroup Announces Comprehensive Reorganization and Job Cuts
Following Google, Citigroup, too, has announced it is set to undergo a significant reorganization that will grant CEO Jane Fraser more direct control as she aims to simplify the Wall Street giant and boost its stock value; this reorganization includes the elimination of a management layer and is expected to result in job cuts.
Under the new structure, the leaders of Citigroup's five divisions will report directly to the CEO. Additionally, regional leadership roles outside North America will be reduced, although the exact number of job cuts and their financial impact remains to be determined.
CEO Jane Fraser stated, "We have made tough, consequential decisions that will not be universally popular within our bank. It's going to make some of our people very uncomfortable, and I am absolutely fine with that. It is absolutely the right thing to do for our shareholders."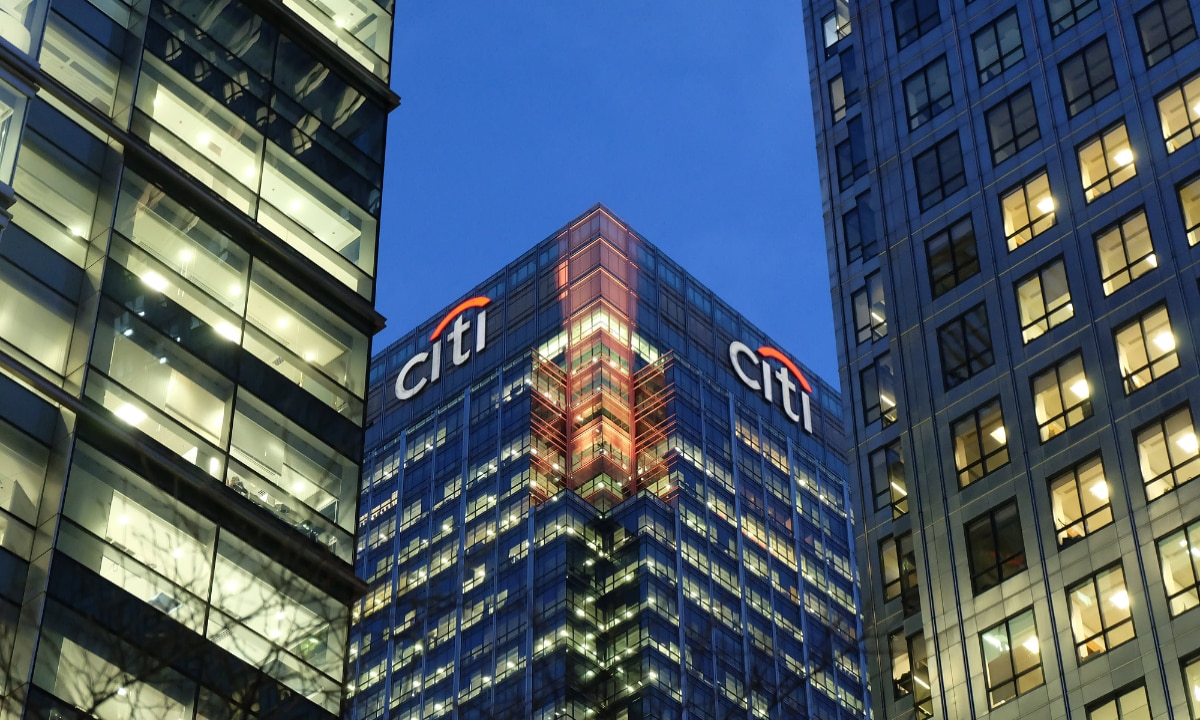 The Positive
Following the announcement, Citigroup's stock rose by 1.7%, and the Chief Financial Officer, Mark Mason, confirmed that the company's expense guidance for the year would remain unchanged.
This extensive reorganization is part of Jane Fraser's strategy to improve profits and streamline Citigroup since she assumed leadership in 2021. Despite selling businesses and addressing regulatory issues, Citigroup's stock price has lagged behind its peers.
Citigroup is still dealing with a 2020 consent order from regulators that mandates the correction of several "longstanding deficiencies" in its internal controls.
The bank has appointed new heads for its various divisions as part of the reorganization; at the same time, Citigroup aims to consolidate non-U.S. businesses under the leadership of Ernesto Cantú, its new head of international, and eliminate non-productive management layers for cost savings.
The restructuring effort has already eliminated 35 committees, Fraser acknowledged that the reshuffle might result in employee departures and will hold a town hall to address these changes; further decisions about the second and third layers of management are expected to be announced in November and January.
While Citigroup's stock showed an increase following the announcement, it is still valued at less than half of its book value. At the same time, competitors like Wells Fargo, Bank of America, and JPMorgan Chase have higher valuations.
Investor sentiment toward Citigroup largely depends on the bank's ability to meet its financial goals. Despite these changes, key executives from the previous year remain in their positions.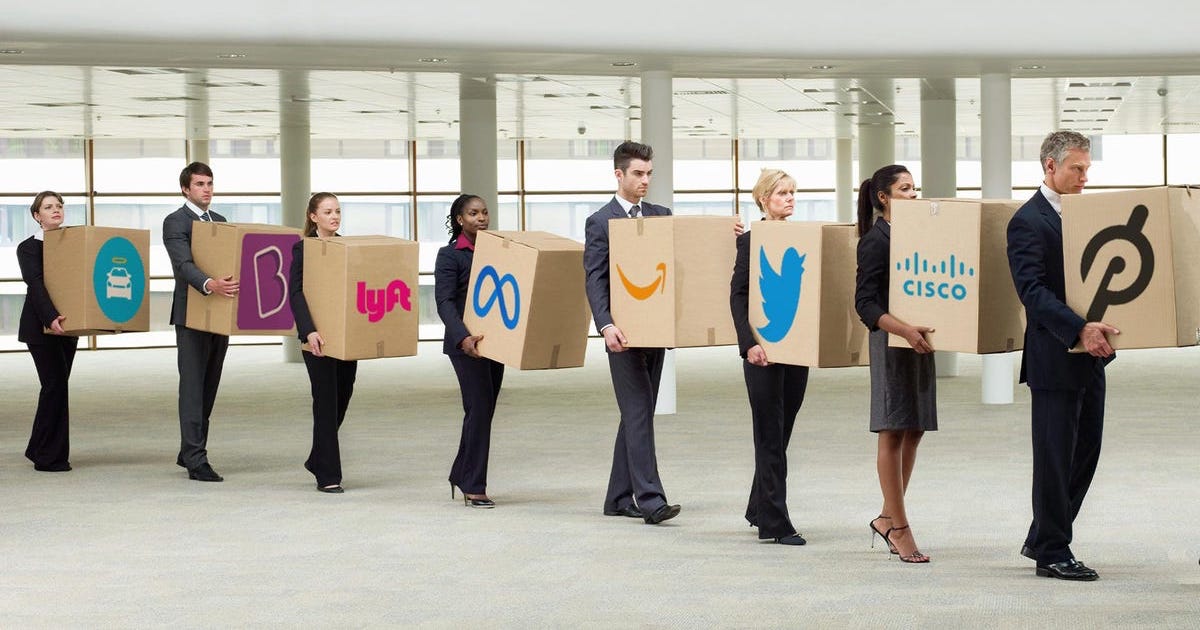 2023, The Year Of Layoffs
The recent wave of job reductions has come at a tremendous cost for many worldwide and is attributed to various factors, including the economic slowdown, rising inflation, and the prolonged conflict in Ukraine.
These circumstances have compelled businesses to implement cost-cutting measures; the technology sector has been significantly affected by layoffs, and companies have had to adapt their business models due to heightened competition and declining growth rates.
Presently, layoffs are still ongoing, albeit at a slower pace, and this can be seen by June 2023 numbers, which were 49% lower than at the beginning of the year. Nevertheless, it remains uncertain whether the trend of layoffs has ended as the economy continues to grapple with a range of challenges, and if conditions worsen, layoffs may resurface.
Notable statistics related to layoffs in the United States
In 2022, over 15.4 million people in the United States experienced layoffs.

Job cuts in the United States decreased by 49% in June 2023.
Tech companies have laid off more than 218,115 employees in mass job cuts so far in 2023.

Approximately 40% of Americans have faced at least one layoff in their careers, with 28% reporting layoffs within the past two years.

The retail sector within tech startups witnessed over 20,000 layoffs in 2022, making it the most affected sector.
The year 2020 saw the highest number of layoffs in the United States, with 41.7 million people losing their jobs due to the impact of the Covid-19 pandemic.

Between June 2021 and June 2022, there were 1.46 million layoffs in the trade and

transportation

industry

.
A significant portion, 61%, of adults aged 18 to 34 reported experiencing considerable pressure and anxiety related to layoffs.

Women are at a 25% lower risk of being laid off by companies.

In the fourth quarter of 2022, 23,158 layoffs were recorded.
Recent Major Layoffs:
Layoff Numbers In India
Nearly 11,000 startup employees in India were laid off in 2023, a 40% increase compared to 2022.
India's share of global startup layoffs is just under 5%.
The data indicates that the firing season in Indian startups is ongoing, with at least 10,774 employees laid off until June 23, 2023.
The ed-tech sector accounted for more than a third of total layoffs in 2023, with 3,610 employees losing their jobs, primarily led by a single startup, BYJU's, which laid off 2,500 people.

The food sector followed with 1,910 layoffs and the retail sector with 1,272 layoffs.
The Last Bit, In 2023, the global job market has been marked by turbulence as businesses grapple with economic uncertainties and shifting dynamics; layoffs have been both a response to these challenges and a consequence of the evolving business challenges and needs.
As the year progresses, it remains uncertain whether layoffs will continue or signs of recovery will emerge.
Source: inventiva.co.in