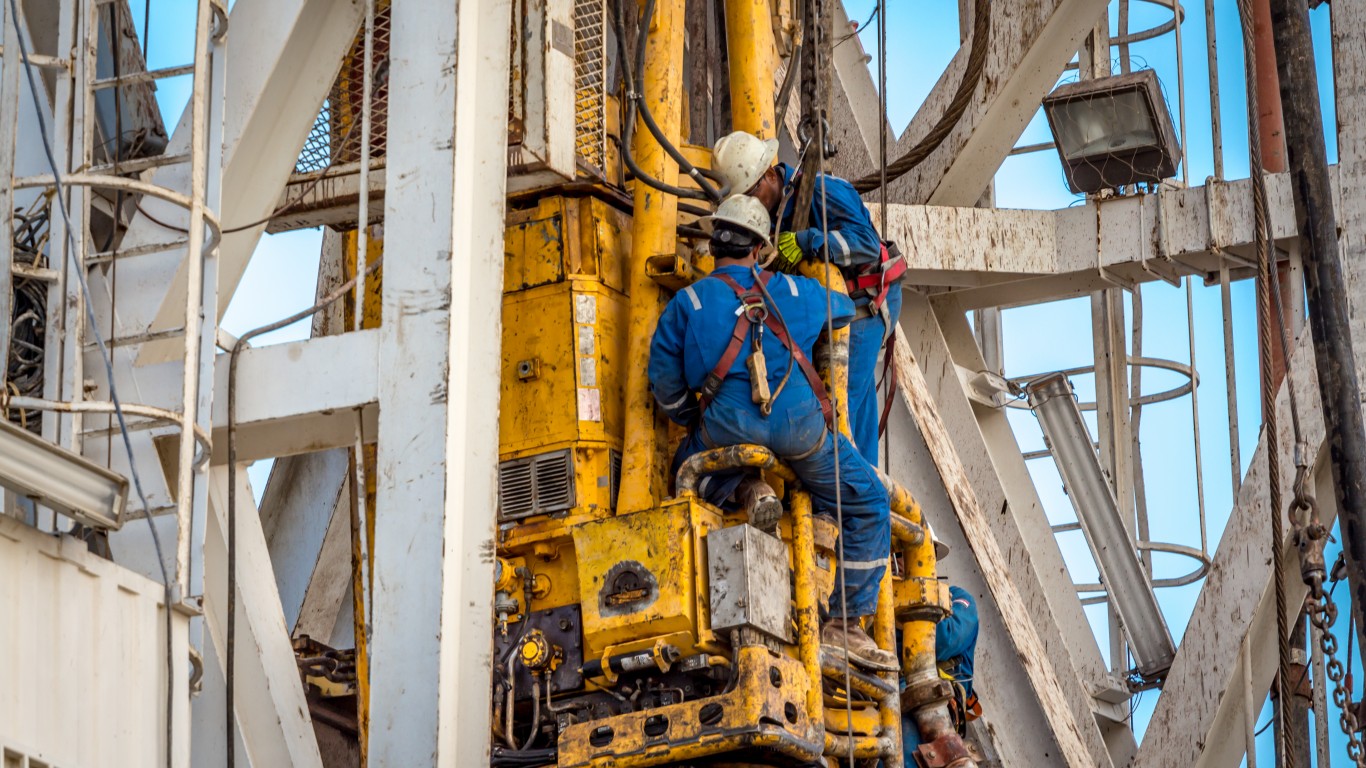 The relentless climb of Brent and West Texas Intermediate crude since the summer has been one of the biggest stories on Wall Street recently, and with good reason. The entire purpose behind the Federal Reserve raising interest rates from 0% to 5.5% has been to tamp down the soaring inflation caused by egregious government spending, production shortages and supply chain issues, among other items. Just when things were looking brighter and inflation had tumbled from 9.1% in the summer of 2022 to the current level of 3.7%, oil took off.
The reason for the surge has been steady demand and, most importantly, big production cuts from the Organization of the Petroleum Exporting Countries (OPEC) and the Saudi Arabia. While the price at the pump increase is difficult for consumers, the top oilfield services leaders are thriving, and Goldman Sachs points to the Middle East as a strong tailwind behind some of the top companies. The analyst team feels that five top companies are going to benefit in a big way and is strongly positive on the current landscape for these leaders.
While the following stocks are rated Buy, it is important to remember that no single analyst report should be used as a sole basis for any buying or selling decision.
Baker Hughes
This stock makes sense for investors looking for energy exposure via services. Baker Hughes Co. (NYSE: BKR) provides a portfolio of technologies and services to the energy and industrial value chain worldwide.
The company offers exploration, drilling, wireline, evaluation, completion, production and intervention services, as well as drilling and completions fluids, wireline services, downhole completion tools and systems, wellbore intervention tools and services, pressure pumping systems, oilfield and industrial chemicals, and artificial lift technologies for oil and natural gas and oilfield service companies.
Baker Hughes also provides subsea and surface wellheads, pressure control and production systems and services, flexible pipe systems for offshore and onshore applications, and life-of-field solutions, including well intervention and decommissioning solutions, as well as services related to onshore and offshore drilling and production operations. In addition, the company offers equipment and related services for mechanical-drive, compression and power-generation applications across the oil and gas industry. Its product portfolio includes drivers, compressors and turnkey solutions, as well as pumps, valves and compressed natural gas and small-scale liquefied natural gas solutions.
Further, the company provides sensor-based process measurements, machine health and condition monitoring, asset strategy and management, control systems, as well as non-destructive testing and inspection and pipeline integrity solutions. Baker Hughes serves upstream, midstream, downstream, onshore, offshore and industrial customers.
Shareholders receive a 2.23% dividend. Goldman Sachs has a $42 price target on Baker Hughes stock, and the consensus target is $40.33. Wednesday's closing share price was $36.25.
Source: 247wallst.com