On September 27, 2023, financial analysts at Morgan Stanley initiated coverage on shares of Mattel (NASDAQ: MAT). According to a report released by FlyOnTheWall, the firm gave an "overweight" rating to the stock.
Starting off, Mattel's stock opened at $21.22 on Wednesday. The company has demonstrated stability in its share prices with a 50-day simple moving average of $21.43 and a 200-day simple moving average of $19.34. These figures highlight that Mattel's stock has remained relatively consistent over the past several months.
In terms of financial health and stability, Mattel boasts a current ratio of 2.35 and a quick ratio of 1.41. These ratios indicate that the company is well-equipped to meet its short-term obligations efficiently. Furthermore, the company maintains a debt-to-equity ratio of 1.19, reflecting a balanced capital structure.
Mattel's stock performance over the past year showcases its resilience amid market fluctuations. It has reached a year-low of $15.36 and achieved a year-high record of $22.64 during this period.
With respect to market capitalization, Mattel currently stands at $7.51 billion. This places it among major players in the industry and underscores its significant presence in the market.
From an investment standpoint, potential investors may find it valuable to consider key financial metrics when analyzing the desirability of Mattel's stock. The price-to-earnings ratio (P/E) for the company is reported as 34.23, indicating that investors are paying $34.23 for every dollar earned by Mattel in profits over the last year.
Furthermore, for those assessing long-term growth potential, evaluating the P/E-to-growth (P/E/G) ratio can offer insights into future earnings projections relative to current pricing levels. In this case, Mattel possesses a P/E/G ratio of 1.92, suggesting that the stock may currently be trading at a slightly higher valuation relative to its expected growth rate.
It is also worth noting that Mattel has a beta of 1.20, which means it is moderately more volatile than the overall market. This characteristic should be taken into account by investors when evaluating their risk tolerance and investment objectives.
Additionally, recent changes in ownership have been observed among institutional investors and hedge funds. EdgePoint Investment Group Inc., for example, increased its stake in Mattel by 32.8% during the fourth quarter, owning over 44 million shares of the company's stock at present.
Similarly, more recently in the second quarter, Franklin Resources Inc. expanded its holdings in Mattel by a staggering 16,991.4%. Their current ownership stands at approximately 4 million shares.
Furthermore, Norges Bank has recently acquired a new stake in Mattel valued at around $60.8 million during the fourth quarter of last year.
Alyeska Investment Group L.P. has also seen significant growth in its position within Mattel by increasing its stake by 223.6% during the first quarter of this year.
Finally, Cooper Creek Partners Management LLC made an entry into Mattel during the first quarter with an investment valued at around $44.9 million.
As for financial performance, Mattel reported its quarterly earnings results on July 26th this year. The company revealed an EPS (earnings per share) figure of $0.10 for the quarter— surpassing analysts' consensus estimates by $0.14 per share.
Regarding revenue generation statistics, Mattel reported generating $1.09 billion during that same period—an impressive achievement considering analyst estimates were set at only $1 billion.
Moreover, it is crucial to note that while there was a decrease of 12.1% in revenue compared to the previous year's quarter, equaling $1.09 billion for the quarter, the company maintained a net margin of 4.48%.
In conclusion, Mattel's recent coverage by analysts at Morgan Stanley resulted in an "overweight" rating for the stock. The firm opened on September 27 with a stock price of $21.22, showcasing consistent performance compared to its moving averages.
With a satisfactory financial health profile and support from institutional investors, Mattel continues to demonstrate resilience and stability within the market. As always, potential investors should perform thorough analysis and consider important financial metrics when evaluating the desirability of investing in Mattel's stock.
TFS Financial Corporation TFSL Strong Buy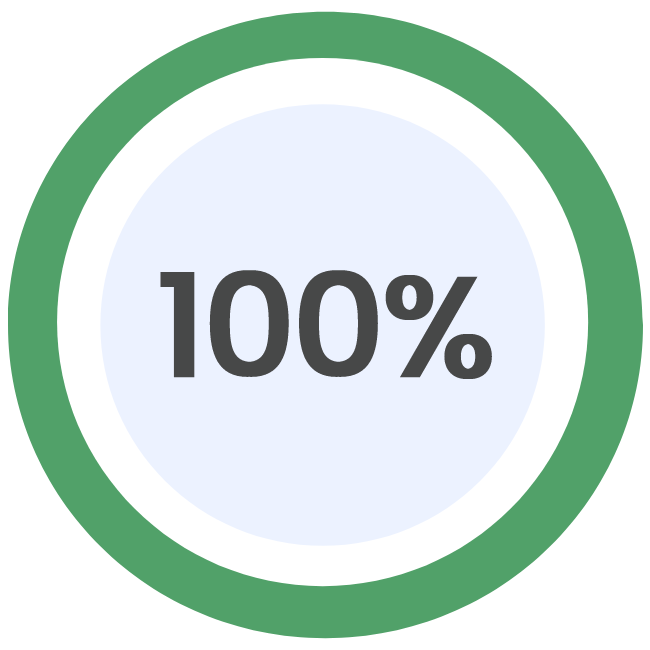 Updated on: 28/09/2023
Price Target
Current $11.77
Concensus $0.00
---
Low $0.00
Median $0.00
High $0.00
Social Sentiments
We did not find social sentiment data for this stock
Analyst Ratings
There are no analysts data to display
Analysts Provide Mixed Ratings and Insider Selling Raises Questions about Mattel's Stock
---
On September 27, 2023, various equities research analysts issued reports on the stock of Mattel. One of these reports comes from StockNews.com, who initiated coverage on Mattel shares in a report published on August 17th. According to their analysis, StockNews.com assigned a "hold" rating to the stock.
Furthermore, TheStreet released a research note on July 26th that upgraded Mattel shares from a "c+" rating to a "b" rating. This improvement in rating indicates a positive outlook for the company's performance. Following suit, JPMorgan Chase & Co. raised their price target for Mattel shares from $24.00 to $25.00 in a research report on July 27th.
Adding to the positive sentiment, The Goldman Sachs Group increased their price target for Mattel shares from $21.00 to $24.00 and gave the stock a "buy" rating on July 21st.
This mixture of ratings suggests that investment analysts have varying opinions about the future of Mattel's stock performance. While three analysts rated it as a hold, seven others rated it as a buy, indicating higher optimism regarding its potential.
Considering these ratings collectively along with data from Bloomberg, it is apparent that there is a consensus among analysts that gives Mattel's stock a "Moderate Buy" designation with an average target price of $24.11.
In other news relating to Mattel, Senior Vice President Yoon J. Hugh recently sold 38,677 shares of company stock in a transaction dated July 31st at an average price of $21.40 per share. Consequently, this transaction totaled approximately $827,687.80.
Following the completion of this sale by Hugh, he now possesses 39,964 shares valued at $855,229.60 as stated in his disclosure filed with the SEC (Securities and Exchange Commission). Moreover, Director Richard Todd Bradley sold 12,601 shares of Mattel stock on August 9th at an average price of $21.37 per share, resulting in a total value of $269,283.37.
Bradley now holds 12,729 company shares worth around $272,018.73 following this transaction. Both insider sales were also disclosed through filings with the SEC and can be accessed via their website.
It is worth noting that SVP Yoon J. Hugh made another sale involving 38,677 shares of Mattel's stock on July 31st for an average price of $21.40 per share. This transaction amounted to a total value of $827,687.80.
Overall, insiders have collectively sold approximately 169,770 shares valued at $3,592,788 during the last 90 days. This indicates that insiders currently possess ownership of roughly 2.40% of the company's stock.
These recent activities involving insiders selling shares may raise questions among investors seeking clarity regarding the company's future prospects and financial health. However, it is important to approach such transactions with caution as they could be attributed to various factors pertaining to individual circumstances or financial planning strategies.
As investors continue to assess Mattel's investment potential in light of these developments and opinions expressed by equities research analysts, it remains crucial for individuals to conduct thorough due diligence and consider multiple sources before making any investment decisions related to the company's stock market performance.
Source: beststocks.com