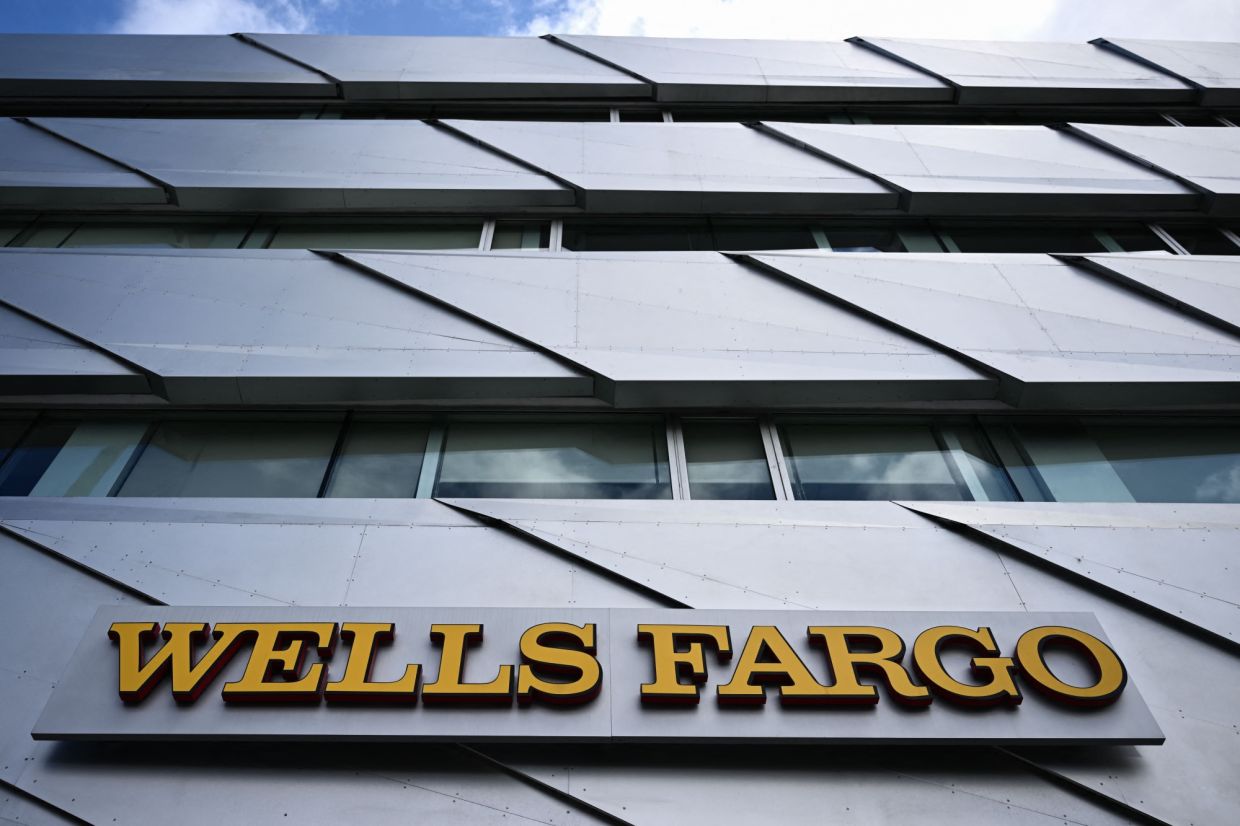 NEW YORK: Wells Fargo and Co and JPMorgan Chase and Co led the biggest Wall Street banks in tapping the US investment-grade market after reporting third quarter earnings.
The Wall Street giants borrowed from the debt market after posting strong net interest income and raising their outlook guidance.
Wells Fargo issued US$6bil of bonds in two parts, while JPMorgan priced a US$7.25bil, three-part offering, according to a person with knowledge of the matter.
Big banks were expected to stay on the sidelines because they're well-funded for the short term and borrowing costs remain high.
The average spread on a financial institution bond was 145 basis points as of last Friday, 21 basis points wider than the spread for the broader high-grade bond index, according to data compiled by Bloomberg.
Banks still choosing to borrow may be a sign that they expect it to become more expensive to do so in the future.
Issuance from the two banks on Monday is likely driven by their needs to meet their total loss-absorbing capacity (TLAC) requirements, according to Bloomberg Intelligence analyst Arnold Kakuda.
The so-called TLAC rules require banks to hold a certain amount of debt at the level of their holding companies, which can be converted to equity in a distressed scenario to keep the operating company solvent, or close to solvent.
Wells Fargo and JPMorgan are most impacted by the new regulations, which would affect their debt surpluses, Kakuda said.
"Regardless of higher borrowing costs, big banks need to replenish their bail-in eligible debt for regulatory purposes," said Kakuda.
"Banks have also raised the yield on their loans, but net interest margins may have peaked as lenders raise their deposit costs."
Average yields on US high-grade company notes ended last Friday at 6.1% after surging to the highest level since 2009 earlier this month.
Recent earnings from big banks have been supportive for credit spreads, which could lead to more issuance down the road, according to Robert Smalley, a financials credit desk analyst at UBS Group AG.
Wells Fargo beat analysts' expectations for net interest income in the third quarter and raised its full-year guidance again as it continues to benefit from higher interest rates.
Meanwhile, JPMorgan posted another quarter of record net interest income and boosted its forecast for the year.
"More issuance should be anticipated," Smalley said. "Neither Goldman nor Citigroup have issued a 10-year senior benchmark in 2023."
Investors also continue to be interested in debt issued by big lenders, as they're considered a safe haven among financial sector credits, he added.
Lack of supply has been a big driver of returns for financial sector bonds so far this year.
US companies have raised US$22.15bil so far this month, far less than the projected US$85bil.
Earnings blackouts partly contributed to the slowdown, but issuance from the big banks should pick up as more lenders report quarterly results, JPMorgan credit strategists including Eric Beinstein and Nathaniel Rosenbaum wrote in a note on Monday.
The bank's financial sector analyst, Kabir Caprihan, is projecting a total of US$16bil to US$20bil from the big banks post-earnings, and issuance could reach US$24bil by the end of the year, according to the note.
"If this proves correct, it is not going to change the supply picture much, and it may help financials narrow their spread gap to non-financials," the analysts wrote. — Bloomberg
Source: thestar.com.my