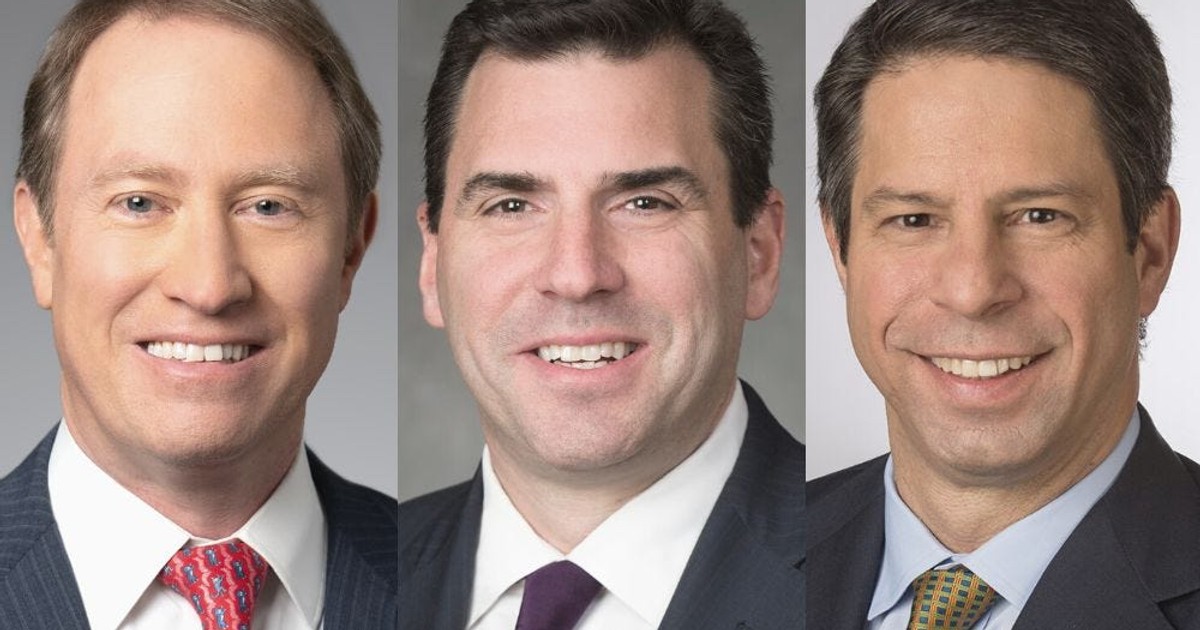 The Wall Street giant announced Wednesday that Ted Pick, the co-president in charge of its Institutional Securities Group, would be replacing James Gorman from January. Pick, who also serves as the company's co-head of corporate strategy, joined Morgan Stanley in 1990 straight from college and worked his way up the ranks.
Pick beat Dan Simkowitz, head of investment management and co-head of corporate strategy, and Andy Saperstein, co-president and wealth-management head, to get the coveted role. Both were promoted this week at the same time as Pick – Simkowitz will become a co-president and replace Pick as head of the Institutional Securities Group, while Saperstein will add Simkowitz's role as head of wealth management to his portfolio.
Morgan Stanley said in a filing Friday that its board's compensation, management-development, and succession committee had approved one-time equity-based awards to Pick, Saperstein, and Simkowitz. The bank said that the grant-date fair value of each award was $20 million, which it added was about the average of the annual variable compensation of the three executives, the bank said.
In 2022, Pick, Saperstein, and Simkowitz each had a base salary of $1 million. Including bonuses, deferred equity awards, and long-term incentive plan awards related to performance that year, Pick received $23.5 million in compensation, Saperstein $20.5 million, and Simkowitz $18 million, filings by the bank show.
Morgan Stanley said that the committee had determined that giving the grants was "in the best interests of the Company and its shareholders" and would ensure "that each executive continues their outstanding leadership in their new roles."
Morgan Stanley said that the awards directly tied compensation to value creation over multiple years "in a balanced manner that does not encourage imprudent risk taking, while incentivizing leadership continuity."
Each award consists of 60% performance stock units with a performance period of 2024-2026 and 40% restricted-stock units. The units will convert to shares in 2027.
Pick was the frontrunner to replace Gorman. His former colleagues told Insider that he had a reputation for being the company's hardest-working employee, with one of his former superiors saying that "Ted was a star from day one."
Source: africa.businessinsider.com