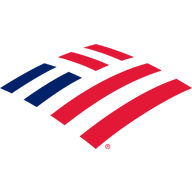 Katy Knox is president of Bank of America Private Bank and a member of Bank of America's executive management team. She leads more than 4,000 professionals who are dedicated to helping high net-worth individuals, families and institutions grow, preserve and share their wealth. Knox is also responsible for Wealth Management Banking & Lending, overseeing how advisors deliver Bank of America's premium banking and loan products to clients.
The Private Bank leverages the global resources of Bank of America to help every client meet their life and legacy goals—delivering highly customized banking, investment management, wealth structuring, trust and estate planning, philanthropic solutions, and art services to clients. As president, Knox has modernized and grown The Private Bank by expanding into new markets, adding new advisors and driving digital engagement with clients.
With over 35 years of financial services industry experience, Knox has held numerous leadership positions across a variety of client segments at Bank of America, including Commercial Banking, Business Banking, Retail Banking and Wealth Management. Through these leadership roles, she has developed a deep understanding of the strategic needs of each client across the stages of their life and their career.
Knox is a leader within the company's diversity networks and actively participates in Bank of America's Global Ambassadors Program, which provides mentorship to women leaders worldwide. Knox has also served as vice chair of Bank of America's Global Diversity & Inclusion Council.
Knox earned her undergraduate degree in business administration from Elmira College and her Master of Business Administration from Boston College. She serves on the boards of trustees for Carnegie Hall, JFK Library Foundation and Nantucket Film Festival.
Source: newsroom.bankofamerica.com