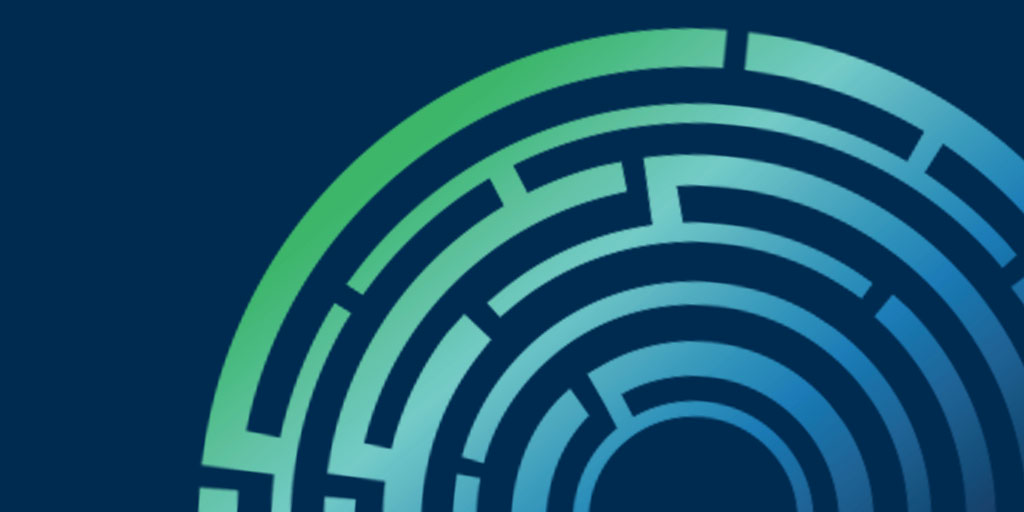 Peter Fiske:
Concrete is probably the material that human beings spend more time with than anything else, maybe besides wood. It's so much part of everybody's life that I think people walk over it every day and never give it a second thought. It also is a material that has a big consequence for our planet and for our climate
Audrey Choi:
Today on At Scale, we are giving concrete a lot of thought. I'm Audrey Choi, chief sustainability officer at Morgan Stanley and CEO of the Institute for Sustainable Investing. While we may take it for granted, concrete deserves our attention. It's the foundation of the $10 trillion global construction industry. It's also one of the toughest materials on earth from a sustainability perspective, Dr. Peter Fiske is very familiar with the pros and the cons of concrete. He's a planetary geologist and also a civil engineer, entrepreneur, and currently the executive director of the National Alliance for Water Innovation.
Peter Fiske:
Something like 33 billion tons of concrete is poured around the world every year. We build so many things with it, including our tallest structures, our strongest structures, our longest bridges. It's really remarkable material.
Audrey Choi:
But our reliance on concrete also makes it a very problematic material. Making cement, the key ingredient in concrete, releases about 8%of the world's greenhouse gases. To put that in context, air travel is responsible for about 2%. Plus, making concrete accounts for almost a 10th of the world's industrial water usage. By 2050, it's estimated that 75% of concrete production will happen in areas that will probably experience drought and water stress.
Audrey Choi:
On top of that, concrete-heavy cities and towns have created urban heat problems and flooding and choked biodiverse habitats. But, as we've seen throughout the season on At Scale, materials or objects that create big problems can also provide big opportunities to rethink values. Shift our habits and systems towards sustainability.
Peter Fiske:
How can we make our built environment carbon negative and actually sequester carbon in everything we build, rather than releasing it? We can design a world where we live in better balance.
Audrey Choi:
But before we find out how we do that, a little history lesson.
Peter Fiske:
Humans first started piling rocks together long ago. If you've been walking in Europe, you'll see these old walls, which are basically piles of stones. Long ago, people realized that if I just pile stones together, they're loose and they can tumble apart. But, if I have something to stick those stones together, then they can remain upright. That really is the origin of concrete.
Audrey Choi:
No one knows who invented concrete, but versions of it have been used by the ancient Egyptians, Babylonians and Syrians, and the builders of China's Great Wall. But, before we get much further into this look back, we have to clarify a key point.
Peter Fiske:
Cement versus concrete. Some people use those words interchangeably, but concrete is the composite of cement and the stones and pieces that we put together to hold it together. So, cement is the glue and concrete is the product that we stick together.
Audrey Choi:
How was cement first discovered?
Peter Fiske:
I think probably somebody who's goofing off at a fire, bored, it's dark and I got this white piece of limestone. I'm just going to chuck it in the fire and then, they probably noticed, with the hot part of the fire, that the limestone fell apart into a white powder.
Peter Fiske:
What they did that night was something called calcining. They cooked the calcium carbonate, which is what limestone is, and they drove off the CO2, calcium carbonate and turned it into calcium oxide. Calcium oxide is a material that is very, very reactive with water.
Peter Fiske:
In fact, when you put calcium oxide in with water, it wants to grow a whole bunch of new minerals and those minerals are quite tough. That's what cement is. The best concrete is mostly rocks, with enough cement in between the pieces to hold all those rocks together and hold up a skyscraper or hold up a bridge.
Audrey Choi:
Or one of the oldest buildings in the world still in use today. The Ancient Roman Pantheon, built in 125 AD. The Romans were the first civilization to use concrete on a large and very impressive scale. They made cement out of volcanic ash, a particularly strong formula.
Audrey Choi:
That's a big factor in why the Pantheon and its glorious 142-foot concrete dome is still standing. But, when the Roman Empire fell, its method of making cement faded away too. The most common cement in use today, Portland cement, using limestone and clay, was developed in the first half of the 19th century.
Audrey Choi:
It's not as durable or strong as the Roman formula, but you can use a lot less of it when you're building. These days, we do a lot of building. The building industry pours an estimated 19,000 bathtubs of concrete every few seconds. Enough to build a Three Gorges Damevery single day.
Audrey Choi:
Over the next 40 years, the world is expected to add 230 billion square meters in new buildings. That's like adding the equivalent of Paris to the planet every single week. That concrete explosion comes with a cost. While the raw materials that go into concrete are relatively cheap, producing cement requires a lot of energy.
Peter Fiske:
Because what you're doing is, you take a huge furnace and you cook that limestone and you drive off all the CO2. There are two major problems with cement and concrete. One is, it takes a lot of energy to heat up and make that raw ingredient. The second thing is, you're driving off CO2, back into the atmosphere.
Peter Fiske:
Of course, a lot of limestone, Audrey, is the fossil remains of shells and coral reefs. Marine life that was trapping CO2 and sequestering it out of the atmosphere. So now, what we're doing is reversing millions of years of geology and liberating all this CO2 back in the atmosphere, whenever we make concrete.
Audrey Choi:
That's very sobering when you think about it that way, Peter.
Peter Fiske:
I know, I know. The thing is, with much of the issues and the human activities that are driving climate change, of course, we didn't have the science and the understanding of CO2 and carbon balances. But, we sure do now.
Peter Fiske:
I think that the two major fatal flaws with conventional cement is, one, you make a pound of CO2 for every pound of cement and the energy spent just heating all that stuff up. It's just a very, very energy intensive and carbon intensive material, as it's designed today.
Audrey Choi:
If the cement industry were a country, it would land in third place for CO2 emissions, just behind China and the United States. With no pending shortage of limestone or the other raw materials that go into concrete, there's nothing stopping us from producing more. At this rate, if we keep making concrete the way we always have, we're making our climate problems much worse. That's why Peter Fiske says it's time we rethink concrete.
Peter Fiske:
Imagine if we could develop concrete that was actually not liberating CO2, but actually pulling CO2 out of the atmosphere. We'd have a major carbon-negative reservoir. Every time we built a building, we'd be locking CO2 away. Every time we built a bridge, we'd be locking CO2 away.
Audrey Choi:
Peter is especially interested in an approach called biomimicry. Looking to nature for solutions to concrete problems.
Peter Fiske:
Nature has already solved a lot of engineering problems. From filtration to lightweight materials, to chemical reactions, to pigments. That all you really need to do is find what is called a champion adapter, some species that really has nailed that problem and go out to nature and then study that system.
Audrey Choi:
When it comes to capturing CO2 and concrete-
Peter Fiske:
All you have to do is go down to beach, Audrey, and look at the shells at your feet. Nature grows shells out of water and CO2. So, the same geochemical processes that grow a tough oyster shell can grow little nuggets. Which we can then put into the concrete and actually lock CO2 away.
Peter Fiske:
Again, these are very forefront technologies. In some cases, early stage startups that are working in this space. Of course, in order to get to the global scale, the technologies that we shift to will have to be relatively inexpensive and universally applyable.
Audrey Choi:
Ed Sniffen is the deputy director in charge of highways on the island of Oahu, Hawaii. He's seen one type of carbon capturing concrete in action. In 2019, his team tested a concrete product called CarbonCure on a highway project.
Ed Sniffen:
When we started putting it out there, contractor really loved it, because the workability of the material is actually better than a normal concrete mix. The concrete with CO2 in it gave us more strength than we needed. The really cool thing about this is it was a zero-cost add to our projects, which was perfect for us. There is no difference between the previous concrete and the CarbonCure concrete, except that it's greener.
Audrey Choi:
CarbonCure developed technology that takes CO2, converts it into a mineral and then injects it into concrete as it's being mixed. To be clear, making the cement is still energy intensive and still releases a lot of CO2. The technology captures about 5% of it back and stores it in the concrete.
Audrey Choi:
So, it's still just a start, only part of the emissions reduction puzzle. An early step towards a concrete process that sequesters significantly more carbon. In Oahu, a carbon was captured from Hawaii gas and the concrete was mixed locally. Plus, the stronger carbon-fortified concrete meant that Ed's team could use a lot less cement than they had expected.
Ed Sniffen:
That allowed us to remove something that's equivalent to about 1500 miles of driving on our system, just in that 150 cubic yards of concrete. The intent was to test it, send it out, see how it works, see if we use it on the next project. But, because it worked out so well, we used that CarbonCure for the rest of the ramps on the project.
Audrey Choi:
In the end, they deployed CarbonCure across 7,000 cubic yards of highway.
Ed Sniffen:
The great thing is, after this, not only did the concrete provider that initiated it push towards CarbonCure for all of their mixes, the other two major manufacturers of concrete in Hawaii also converted their system. So, we don't need to look for those multi-billion dollar solutions, we can start these little, small steps so everybody can start being greener easier.
Audrey Choi:
That's very meaningful for Ed. Growing up on the North Shore of Oahu, he's seen how the island has been affected by climate change.
Ed Sniffen:
We used to go out there and hang out on the beaches that extended 250-300 feet from the roadway. Now, those beaches are eroded such that you have 5 to 10 feet of beach between our road and the surf. You can see where the ocean is now versus where it was before.
Ed Sniffen:
You can see the inland water, how it's inundating more areas more often. You can see when regular storm events come through and start inundating areas that just never got flooded before. Those reminders of what this climate is to us are there every day.
Ed Sniffen:
For us, we got to make sure that we start adjusting to it. We put out a lot of pavement every year. If we can green our pavement, make sure we can capture some of the CO2 that's already been created by manufacturing. Potentially avoid creating more CO2, because of the reductions in cement that we can use in our mixes, that's a win for everybody.
Audrey Choi:
Because local, state and federal government agencies are the largest procurers of concrete, their policies can have a big impact on how quickly the concrete industry shifts. Ed's project happened because Honolulu, Hawaii was the first municipality in the United States to pass a resolution encouraging the use of carbons sequestration in concrete.
Audrey Choi:
Shortly after, Austin, Texas did the same. Later that year, the Annual Conference of Mayors urged all of its members to adopt similar measures. Last year, New York State lawmakers passed a bill that will require the state to set an emission standard for concrete used in public works.
Audrey Choi:
Colorado auto followed suit, and other states, municipalities and agencies are considering similar legislation. All of these initiatives will require new technologies or approaches to reducing the carbon footprint of concrete throughout its lifecycle. From creation to demolition and possibly recreation, a measurement known as embodied carbon.
Peter Fiske:
The other place to innovate is in the aggregate. In the pebbles and the rocks that we're holding together with the cement. You can get what's called green concrete. What green concrete is, is mostly concrete where the aggregate material is recycled. In other words, if you have to demolish a building, you have to take away truckload after truckload of broken up pieces of concrete. You can break that up in little pebbles and put it in new concrete.
Audrey Choi:
That can keep concrete out of landfills and save the cost and environmental impact of mining for new aggregates. But recycling concrete doesn't happen enough. Right now, construction and demolition waste, including concrete, makes up as much as 40% of the world's garbage. To see an even more sustainable way to approach recycling concrete, we go to the Netherlands. To meet Nico Schouten, a green building consultant.
Nico Schouten:
I'm standing here in a city center of Amsterdam. It's a very busy place within the city, next to a canal, next to a big park. People are biking to their work. Right across from me is to Dutch National Bank. This building from the National Bank has been built in the 1970s, so it's a relatively new building, only 50 years old.
Audrey Choi:
We're here with Nico because this bank building is being renovated. Part of it is being torn down, but not the way we usually imagine that happening.
Nico Schouten:
What's really interesting about this building site is that, instead of using a sledgehammer and a wrecking ball to break down the building, they're actually taking the building apart piece by piece. To reuse the value of these materials at their highest purpose.
Audrey Choi:
Nico works with an organization called Metabolic. They're looking at ways to design buildings for disassembly. So, materials like steel, bronze, and yes, concrete, can be salvaged and reused in their entirety, instead of being destroyed and sent to landfill.
Nico Schouten:
What's also really interesting to see is that, of the tower that's still standing, they're also slowly peeling away the facade of the building, really the exterior layer. Then, we can start seeing the skeleton, the construction of the building to peek through. What it really makes you realize is that buildings are constructed of different layers. Of course, all these layers have different lifespans.
Audrey Choi:
That process, meticulously dismantling a building, layer by layer, so its parts can be reused is called urban mining. It's a more sustainable way of designing and reusing building materials, like concrete, which take enormous amounts of energy to produce in the first place.
Nico Schouten:
It differs, of course, per country, but on average, an average building in the Netherlands, for instance, only last between 50 and 75 years. Which means that you've taken a material that can, well, last centuries and you only use it for 75 years and then destroy it again. I think that's where the circular economy really comes in.
Audrey Choi:
Our current economy is linear. We use raw resources, make things, and then dispose of them when they're broken, obsolete, or we're tired of them. And then, start over. In a circular economy, the whole lifecycle of an object or product is taken into account. Everything is designed to be reused, creating little to no waste.
Nico Schouten:
If you have a beam, for instance, a concrete beam, you can use it to build a construction. You can use it to, really, make a house. By crushing it up and putting it underneath the road, you are destroying all this value. Also financial value, which can no longer be reused. Which means that you can then also need to make a new beam. Really talking again about this renewed production [inaudible] impact.
Audrey Choi:
Nico talks about value a lot, but how do we put a value on a concrete slab, for example, extracted from that Dutch bank being dismantled piece by piece? Sabine Oberhuber has come up with a way to evaluate and catalog all those materials.
Sabine Oberhuber:
What happens now, if we make products, we use them first, given time, and then we throw them away. They end up somewhere and nobody knows what is in the product exactly. So, we came up with the phrase, waste actually is a material without identity.
Sabine Oberhuber:
In our common society, how do you really document your identity? This is with a passport. We thought, like human beings, also material should have the right to have a passport. That's why we created material passports.
Audrey Choi:
Sabine is the co-founder of Turntoo, a company that focuses on helping organizations, large corporations and governments develop strategies for circularity. Sabine says material passports are a great circular solution, because they tell the life story of material.
Audrey Choi:
For example, a concrete slab. A material's passport tells you what it's made of, where it's ingredients were mined, who made it and how it was used. All of this important information helps designer or builder get a clearer picture of how they can reuse that same concrete block in a new project.
Sabine Oberhuber:
We need to really reuse building construction material at a large scale. If you use less virgin material for your building, if you use your building components longer than average. If you are able to preserve that material in the future, then also, your CO2 footprint will be substantially lower.
Audrey Choi:
Sabine's group wanted to take the concept of a materials passport to a whole new level. So, they helped create an online platform called Madaster. It's a digital database that tells you everything about the materials used to construct a building. Including the financial value of each, right down to the last bolt.
Sabine Oberhuber:
The financial value will also depend on how easy it is to take this building apart. Because if you would knock a building down, obviously, the value of the material, which you can retrieve will be much, much lower.
Audrey Choi:
While it may seem faster and cheaper to just knock a building down and start over with new materials, there are real advantages to the circular approach. When you have a detailed inventory, you can reconstruct a building in the exact same way somewhere else. Almost like building a Lego set.
Audrey Choi:
Sabine has seen the reuse and repurposing of building materials in this way actually cut down on the amount of time it takes to build a structure. Sometimes by as much as five months. That's a huge cost savings in the long run and that's before you even account for the savings in carbon emissions and the cost of the new materials.
Sabine Oberhuber:
I do believe that also the cost for virgin material will go up. I think it's already happening. I think what we see is that investors and banks are very, very interested, because what they do see is that, in fact, traditional buildings in the future will be something like stranded assets.
Sabine Oberhuber:
I do believe that, in 30 years' time, you really want to have buildings which you can take apart and reuse again. We have to think not only about one cycle, but about 2, 3, 4, 10 cycles. Maybe even longer, if we consider future generations wanting to use those materials as well.
Audrey Choi:
Since launching up the Netherlands in 2017, Madaster has registered more than 2000 buildings, mostly in Europe, Sabine hopes this circular way of thinking will spread in the construction industry.
Sabine Oberhuber:
Winston Churchill once said, "First we shape our buildings. Afterwards, they shape us." The social dimension, the ecological dimension, are completely linked to the built environment. Investors and designers should be really aware of their societal responsibility they have by creating buildings
Audrey Choi:
When we built our cities and urban areas out of concrete, and when we connected them with roads and highways, also made from concrete, we didn't think about how this would impact the ecosystem or public health or equity. Peter Fiske says that needs to change.
Peter Fiske:
So much of our built environment we're unconscious about. So, the metaphor of the concrete jungle is never said flatteringly, right? It is disparagingly said, because our design of our cities tends to be for these efficiencies of structures and efficiencies of transportation. Not at all the necessities of human happiness and ecological balance.
Audrey Choi:
But, there are ways to bring the balance back. From designing and cataloging buildings with a circular perspective, to asking our civic and business leaders to create construction policies that lay the foundation for long-term ecological and human health.
Peter Fiske:
I'd say the number one thing is, I'd like to see building codes where carbon-negative concrete is, first of all, specified, and it may be municipal buildings required. I'd like to see an explicit financial mechanism, whereby if you lock a ton of CO2 into the concrete that you make, you get some sort of reward. Be that a carbon tax or be some rebate for concrete manufacturers.
Audrey Choi:
If we really want solutions at scale, it's important that we, as consumers, care about concrete as well. From how it's sourced to how it's made and what happens to it when we rebuild. We have to communicate that interest, that concern, to industry and policy leaders.
Peter Fiske:
If people knew that they could contribute to shifting our concrete economy to carbon-negative concrete, I think a lot of people would be into it. My family right now, we're, frankly, in desperate need of a new driveway. Our driveway's kind of breaking apart and I am for one of you entrepreneurs to make me carbon-negative pavers.
Peter Fiske:
I would buy carbon-negative pavers. That, when we did our driveway, I knew that we locked up 25 tons of CO2. That would make me feel great. I'm hopeful that, as individuals think about their built environment around them, they ask the question. "How can I, as an individual, in the choices I make, drive change in the economy, reward certain materials, reward certain innovations and encourage us as a community to get to that carbon-neutral energy balance place that we all know we need to get to?"
Audrey Choi:
Yeah, yeah. That's such a great point, Peter. It is, it's so interesting, because I think that many people have come to the point where, as consumers, they feel empowered in that way, right? That you'll buy the shade-grown coffee, you'll choose the organic, this, that, or the other.
Audrey Choi:
Somehow, it's much harder to think about that for things like your driveway, right? But, that's actually a massive purchase, that is obviously much bigger monetary value, obviously, than your shade-grown cup of coffee. It has decades of impact or more.
Audrey Choi:
When it comes to concrete, we need to take the very, very long view. This ubiquitous material has been with us for thousands of years and will be with us for thousands more. So, how can we use it to build a more sustainable future? Maybe our concrete jungles will be carbon sinks. Maybe the building blocks and foundations of our urban environment will be made of repurposed or recycled concrete.
Audrey Choi:
There may even be a way for us to tap into nature's concrete-making abilities. But, until this technology and innovation becomes the norm, there are still things we can do right now to tackle one of the toughest materials on earth. From the choices we make as consumers, to the ways we encourage our local governments to make more sustainable choices.
Audrey Choi:
Finding solutions to a difficult problem like concrete requires thinking beyond what we simply build today. Next time on At Scale, we shift from a manmade material and dig into the power of soil. I'm Audrey Choi, chief sustainability officer at Morgan Stanley and CEO of the Institute for Sustainable Investing. Thanks for listening.
Source: morganstanley.com