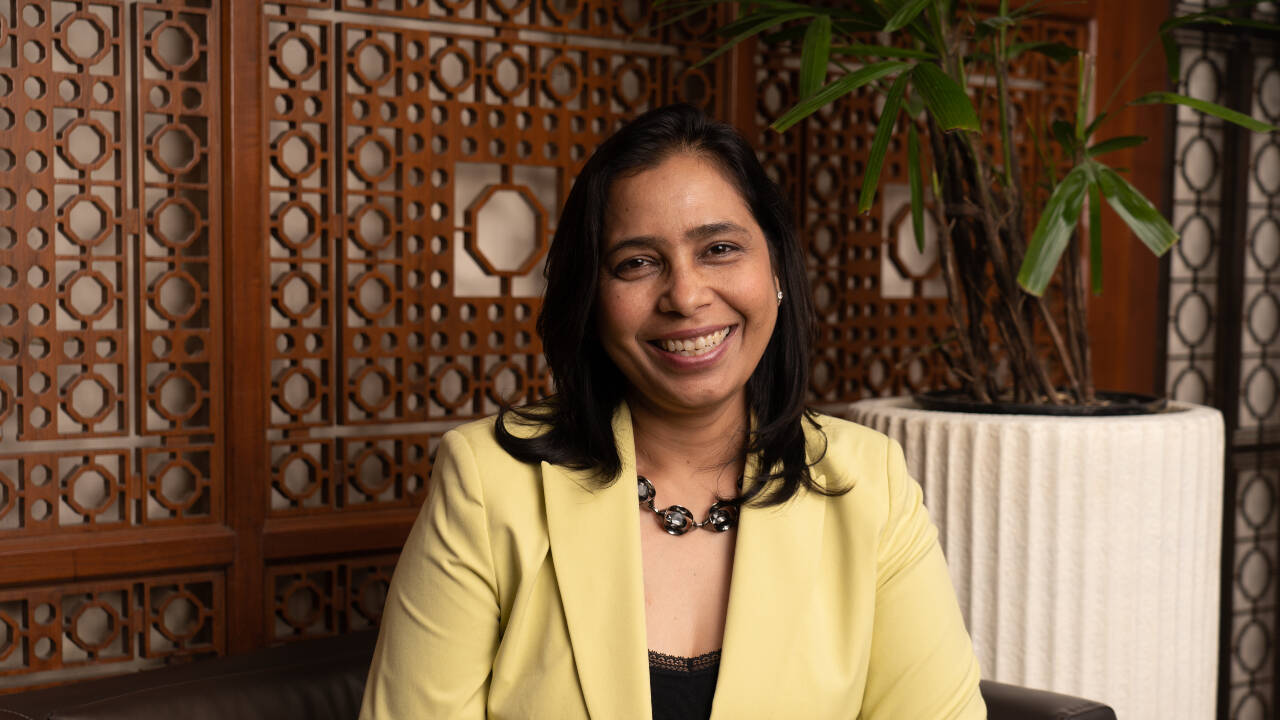 Our homes are safe havens for us and our families. With a significant change in lifestyles and the work cultures, the at-home time grew manifold, and the home evolved from being just a physical space to an epicenter of work, play, and life. Being locked in for long, people spent more time with their families, which accentuated the emotional connection associated with one's home. Everyone realized this emotional need and the importance of owning a home amidst uncertainties along with its positive impact on health and comfort. Especially, the young millennial generation who shifted from being asset-light to investing in properties. As validated by Morgan Stanley's research, India's property market sales are expected to grow at an 18% compound annual rate from 2020-25, thanks to the young, educated workforce and the significant growth in their disposable income.
This increase in demand has considerably boosted the housing sector. According to IBEF, the Indian real estate industry is expected to reach a $1 trillion market size by 2030 and contribute 13% to the GDP by 2025. Considering this massive growth, the real estate developers and the sector at large are pivotal in ensuring that the growth progresses sustainably, thereby resulting in a healthier ripple effect on the entire economy and the environment.
Additionally, the impact of climate-related issues has unequivocally been accepted as real. From shifting weather patterns that threaten food production to rising sea levels that increase the risk of catastrophic flooding, the impacts of climate change are global in scope and unprecedented in scale. The UN Intergovernmental Panel on Climate Change states that the role of human influence on the climate system is undisputed and that human actions still have the potential to determine the future course of climate, pointing to strong and sustained reductions in emissions to limit climate change. Understanding the same, there is a noticeable shift in the lifestyles of present-day consumers, wherein sustainability holds dominance.
Fulfilling the necessary requisites, sustainable developments serve as the perfect solution. Such developments help attain human development goals, simultaneously sustaining the ability of natural systems to provide the natural resources and ecosystem services on which the economy and society depend. These developments meet the needs of the present without compromising the ability of future generations to meet their own needs.
Green-certified buildings are thus becoming the preferred choice of the environment-friendly cohort. Green buildings are environmentally conscious and sustainable structures throughout their lifecycle. Through sustainable design, construction and operations, green buildings are climate-resilient, consume less water, optimally use energy, conserve natural resources, generate less waste, and enhance biodiversity. As a result, they ensure a better livability quotient and provide better ventilation, adequate daylight, superior air quality, and overall well-being, thus meeting the basic principles of healthy housing. From an economic standpoint too, green homes reduce the operating costs of buildings, improve productivity & efficiency, and provide higher ROI, higher asset/rental value, rebates on property taxes, and savings on recurring costs like electricity, water, medical, etc. bills.
With regards to children, the aspect of having the opportunity to walk to schools in their developments as well as greener surroundings offer them numerous mental, physical & social developmental benefits, refrain them from screen addiction and spur their growth into ecologically aware & responsible citizens. A discussion paper by UNICEF titled 'The Necessity of Urban Green Space for Children's Optimal Development' states that children who grow up in green neighborhoods are often less depressed, less stressed, and generally healthier and happier.
Increasing safe and accessible green spaces not only directly benefits a child's holistic development but also conveys a host of significant health, economic and environmental benefits to individuals in general. As per UNICEF, approximately 55% of all children right now – almost 1.5 billion – live in cities. By 2050, the number of children in cities will be close to 1.9 billion. Hence, in the current context, caregivers, communities, institutions, corporates, and governments should come together and take immediate action to create new green spaces and improve existing green spaces in urban neighborhoods.
The planned green and open spaces are one of the sustainability indicators for maintaining the well-being of residential communities. The residential communities comprise varied age groups and everyone deserves the right to lead a better quality of life. Specific amenities for the elderly like healthy social hour, letting them enjoy their favorite hobbies, being active in greener spaces can have a greater impact on their lives. These can lead to a better impact on families of having vibrant communities. Thus, housing environments should enable residents to have positive experiences through the allocation of diverse green environments, which lead to physically and mentally happy, healthy living. For example, one of our properties in Amara (Thane) has 40 acres filled with 1000+ trees and Palava has 60% open spaces along with efficient water, energy & waste management.
Moreover, the country's construction sector is responsible for about 22% of the total emissions. The industry thus has immense potential to combat climate change and pave the way for a carbon-neutral future. A JLL report titled 'Sustainable Real Estate: India's response to a greener future' highlights that 81% of respondents see real estate as a game-changer in achieving the sustainability agenda. Developers should set science-based decarbonization targets for achieving carbon-neutrality in operations and accordingly formulate sustainable frameworks.
Sustainable living spaces not only nurture families but also help accomplish our responsibilities towards the environment and the communities we live in, while providing a better place for future generations. It is thus crucial to accelerate the integration of sustainable methods and approaches in designing homes – the safest abodes. It is essential to make green building a revolution in India and responsible real estate developers must be at the helm to continue playing an assertive role in shaping the very narrative.
END OF ARTICLE
Source: timesofindia.indiatimes.com