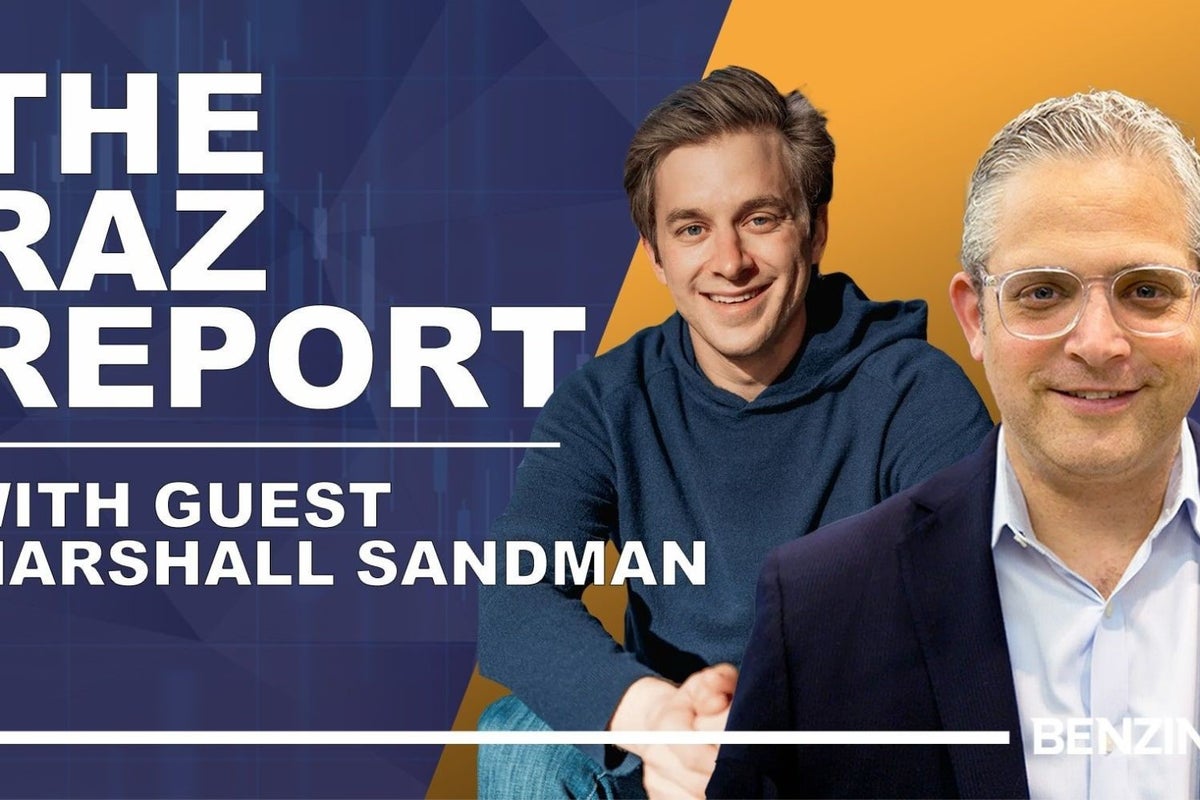 After several years of working at Goldman Sachs, fresh out of Cornell University, Marshall Sandman knew he wanted to do something else. Through cold emails, Sandman was able to gain the attention of Ashton Kutcher and launch his own venture fund.
The Early Days: Sandman got a job at Goldman Sachs out of college and started working in the equity derivatives business. In this role, he assisted hedge fund clients in gaining exposure to entire markets instead of solely focusing on individual stocks.
After doing this for about a year, he moved on to investment banking at Goldman Sachs.
"I sucked at it," Sandman said on a recent episode of "The Raz Report." "I was legendary bad."
Sandman said he worked mostly with natural resources companies and didn't care about what they did.
Later, he tried to build a venture fund at Time Warner, which was less effective after AT&T bought the company and ended up firing thousands of employees through the transition.
Sandman talked to several sports leagues and reached out to 3,000 people with individual notes, seeking to build connections and launch his own venture fund.
Related Link: Griffin Johnson Talks Mental Health And Shaping The Culture
Building Animal Capital: Out of the 3,000 people who got emails from Sandman, around 90 responded. One of the contacts Sandman established had ties to Kutcher, the well-known actor and venture capitalist.
Kutcher, along with known social media influencers Griffin Johnson and Josh Richards FaceTimed Sandman to discuss the creation of a fund. Sandman remembers that this FaceTime call marked the inception of Animal Capital.
In 2020, Sandman said he and other partners had such an extensive schedule of Zoom calls with founders, running from 8 a.m. to 8 p.m., that he had to take medication to prevent his vocal cords from breaking.
Animal Capital is a venture fund that utilizes celebrities and Gen Z social media influencers to invest in and promote products. The fund works with Mark Wahlberg, Christina Aguilera, James Corden and other celebrities alongside several NBA and NFL players.
Animal Capital Investments: One of Animal Capital's investments includes a stake in Colossal Biosciences, a synthetic biology company founded by Ben Lamm.
Sandman said Colossal is planning on the de-extinction of some of the most recognizable species known to mankind, including the woolly mammoth, Tasmanian tiger and the dodo bird. The company is also partnered with some governments to save several current animal species from extinction.
The investor recalls taking a stake in Colossal when it was an idea and a PowerPoint three years ago. Colossal is valued at $1.5 billion today and is on its way to delivering its first animal.
"We're on a path," Sandman said. "We're right on track."
Sandman said Animal Capital is always looking for new investments and likes things that can make people's lives better or more fun.
"The crazier the idea, the better. We like crazy."
Johnson, who is a co-founder and operating partner at Animal Capital, joined "The Raz Report" and asked his partner and friend Sandman about the primary quality he seeks in a founder.
Sandman said that at Animal Capital they've invested in founders even more so than the product, especially in the current market conditions. "Our founders don't give up," he added.
Sandman said it's important to invest in people who work hard and are "willing to get in the mud with us."
Catch the full Raz Report interview with Sandman below.
Read Next: Exclusive: Early Tesla Investor Tim Draper Recalls Selling Too Soon, Revelas Elon Musk's Special Quality
Join Benzinga's Fintech Deal Day & Awards on Nov. 13 and Future of Digital Assets on Nov. 14 in New York City to stay updated on trends like AI, regulations, SEC actions and institutional adoption in the crypto space. Secure early bird discounted tickets now!
Source: benzinga.com